Review
1UP (Comedy, Sports) (2022)
Director: Kyle Newman
Writer: Julia Yorks
Stars: Paris Berelc, Ruby Rose, Taylor Zakhar Perez, Hari Nef
---
Competing in a male-dominated E-Sports team, a young woman and her friend decide to form their own squad and prove they're just as good, if not better than their male counterparts.

Providing some experience in films about fandoms, Kyle Newman takes on an E-Sports feature highlighting toxic culture within the gaming atmosphere. "1UP" has been filmed in Toronto, Canada and produced by Lionsgate and Buzzfeed Studios while being distributed by Amazon.

As a member of a competitive E-Sports team, Vivian "V" Lee (Paris Berelc) feels constantly undermined by her male cohorts. Growing tired of their constant belligerence, she asks her school's Dean for permission to form her own team, with only female participants, hesitantly agreeing with the proposition. Vivian and her friend Sloane (Hari Nef) recruit like-minded individuals and begin practising to win an upcoming competition.

Facing constant prejudice in an atmosphere controlled by men through V and Sloane, "1UP" portrays negative attitudes within male-dominated activities, providing an equal playground for those of any physical and social gender.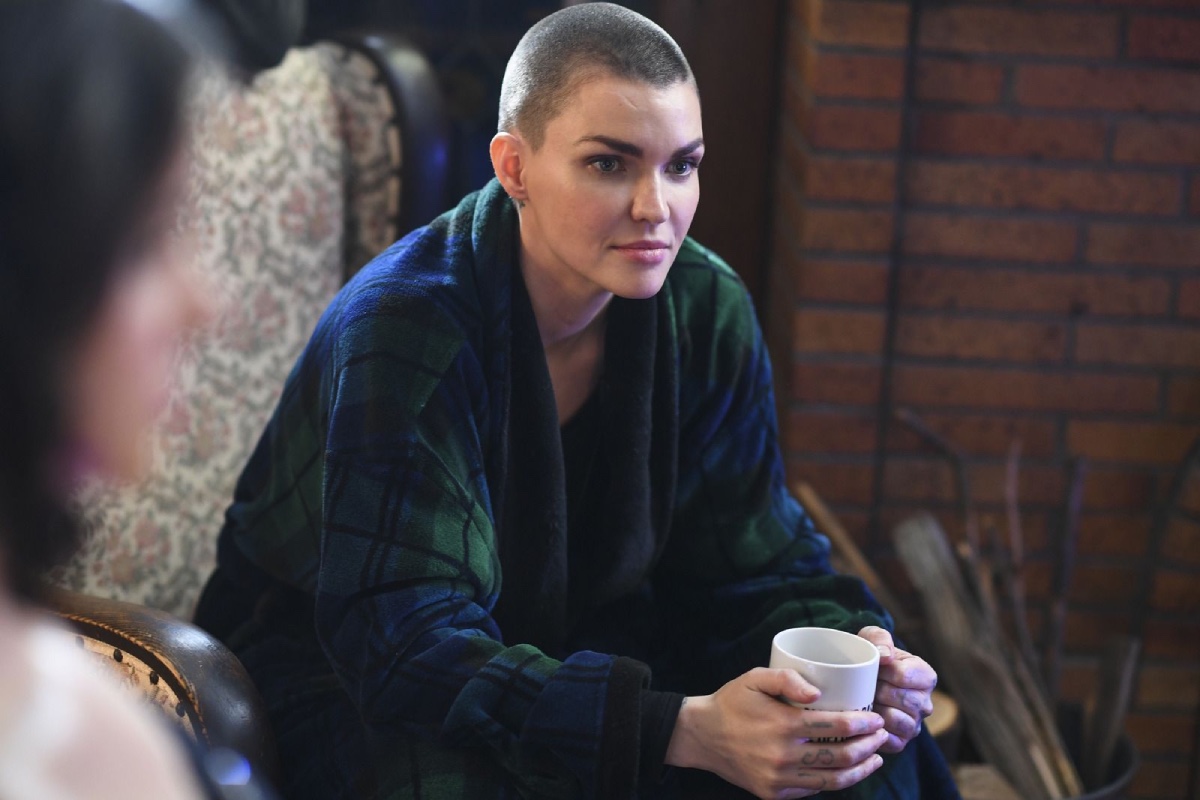 Seeing the rise of gaming as an actual sport even suggested to be part of the Olympics, the fact an E-Sports film has been written and directed is not a surprise. Trying to reflect a population previously seen as contemptible, now including those from all walks of life, is a positive growth, yet Newman sees the less appealing sides too.


As "1UP" kicks off, were visually introduced to a MOBA, an abbreviation of Multiplayer Online Battle Arena, which is the genre made famous by games like "DOTA2" and "League of Legends"; in this case, it's a fictional game called Knights of the Elder Orb. Stylistically actually quite an accomplishment, feeling more like an actual game than what is usually shown in films. That said, there's a ton of budget likely going into these segments, as we're seeing many shots of in-game footage during the competitions.

Narratively, it's woke, a sub-culture of opinionated people supposedly supporting acceptance and vulnerability. Many will struggle to view "1UP" as a comedy since Newman and Yorks extensively pushed in this direction. There's a specific scene featuring Berelc's V and Nef's Sloane talking to the Dean, showing this clearest, in a negative sense. Besides these wokeisms, the humour itself is incredibly low-brow with little opportunity to create an underdog story that deep-down "1UP" is and should be, if not wholly dragged down by the aforementioned fundamentals.

It's a movie that does seem to understand aspects of gaming culture but alienates the audience you'd think it is trying to attract. Acting isn't on a high level but serves a purpose; seeing the kind of comedy it tries to be. Ruby Rose is likely the most well-known actress featured. "1UP" is even stacked with actual games in the game store V works at, and Assassins Creed, a popular gaming franchise, is also named directly. Yet narratively, only fictional games such as Knights of the Elder Orb are vital. Showing both sides is perhaps the most important, which is entirely overlooked. We see Vivian's previous team act despicably, directly met by the abrasive responses of the all-female group, completely missing the point. The film's creators clearly have some idea of gaming culture, but the 00s toilet humour and incredibly old-fashioned way of thinking promote precisely the opposite of what such a film should be meant to achieve.
---
Verdict
1Down
3,5