Review
After Yang (Drama, Sci-Fi) [Based on Short Story] (2021)
Director: Kogonada
Writer: Kogonada, Alexander Weinstein (Based on Short Story by)
Stars: Colin Farrell, Justin H. Min, Jodie Turner-Smith, Haley Lu Richardson
---
After the loss of their android helper Yang, a family tries to envision the dreary scenario of not having him in their life, trying to find any means of repairing their companion.
Only the second feature film by video essayist Kogonada follows the 2017 release "Columbus". Screen rights for the new project were acquired by literary agent Theresa Park in 2018, intending Kogonada to write and produce the screenplay. The film's production was then done by A24, Cinereach and Per Capita Productions, and A24 and Showtime handled distribution.
Opting for a simple narrative structure, "After Yang" seems to follow in the footsteps of "Columbus" and Kogonada's non-feature projects. However, don't be fooled since that sense of simplicity is layered with more profound meaning and an investigation of the human psyche and the bonds we form. In some ways, it is not a movie, more so an experimental expression of art, which I fully expect might be too far-reaching for some.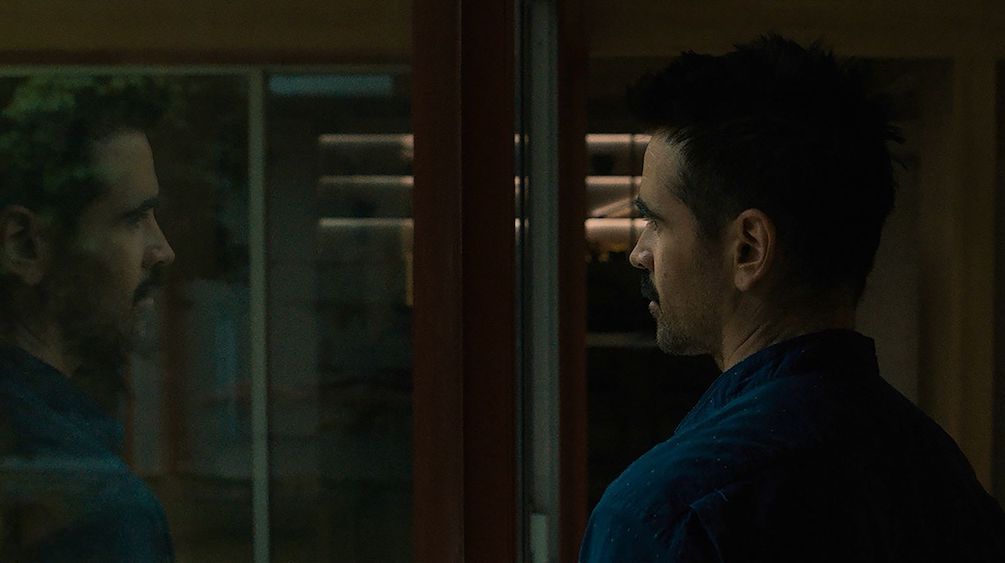 It takes place in the near future, where androids called "Techno-Sapiens" live amongst us; Yang is one such being. Living with his family and caring for their daughter, retaining memories just as a human would yet internally being mechanical, perhaps not at all unlike what we saw in HBO television series "Westworld" yet different. As Yang stops functioning, his owner and adoptive father of Mika tries to visit the store Yang was purchased; being a refurbished model, it seems unlikely that anything can be done, and to make matters worse, the store has packed up. What follows is not an investigative thriller or an overly complicated sci-fi adventure laden with futuristic terminology; instead, it dives into grief as Colin Farrell conveys honest yet intentionally withholding emotion.
Before you know it, Kogonada has another gem on his hands. The story and alluring Asian inspired surroundings are only an intriguing mirage for its vastly distinct features from other sci-fi properties. Static camera angles and different aspect ratios diversify frames and tell varying messages. It might sound quite philosophical, but we can all relate to the profound messages within, even if some cannot yet understand.
As a fan since "Columbus", this project feels as it rightfully should, but I'd still love to see something purely written by Kogonada himself. But still, from the casting to the photography, everything feels deliberate and serves the project justifiably. Some characters felt to disappear too much, with Farrell taking centre stage; nevertheless, I cannot recommend either his former work or "After Yang" any more than I already have.
---
Verdict
We'll have to see what comes after, but take a moment and deliberate our emotions for now.
10,0