Review
American Skin (Drama) (2019)
Director: Nate Parker
Writer: Nate Parker
Stars: Nate Parker, Omari Hardwick, Theo Rossi, Shane Paul McGhie
---
Driving home late one night, Lincoln Jefferson and his son Kajani get pulled over for a routine traffic stop. Complying with the officers, Lincoln tries to order his son to do the same. Less disciplined than his father, Kajani fails to follow the lawman's instructions and gets unintentionally shot in the process. Years later, Lincoln "Link" Jefferson decides to take the law into his own hands and confront the police with the death of his son.
Actor turned director Nate Parker has written "American Skin", which can be described as a controversial but perhaps necessary film for American citizens. While he's made films covering similar topics in the past, "American Skin" covers a modern depiction of police brutality and misdeeds. The film premiered at the Venice Film Festival two years ago while releasing publicly at the beginning of 2021.
As mentioned in the summary, "American Skin" covers some familiar topics as in past films by Nate Parker, which seems to be his perspective of Black Lives Matter issues throughout the United States. It is difficult to say if it is as accurate as it is provocative, raising different arguments and critical responses from different kinds of people. The film itself tries to convey several stances on the issue from the viewpoint of a black father losing his young son. While it appears to evoke the feeling that it's a student graduation project, it flounders with its scattered style, not sticking to what it sets out to at the start. It focuses on the father very much while you'd think the perspective should be from the student since it's "his" film. Coming across as subdued for a significant part of the feature, it turns up the heat in the main act, where a sort of impromptu court is put in motion. Here starts an argumentative series of dialogue that works due to the noteworthy acting but falls short in substance and even understanding.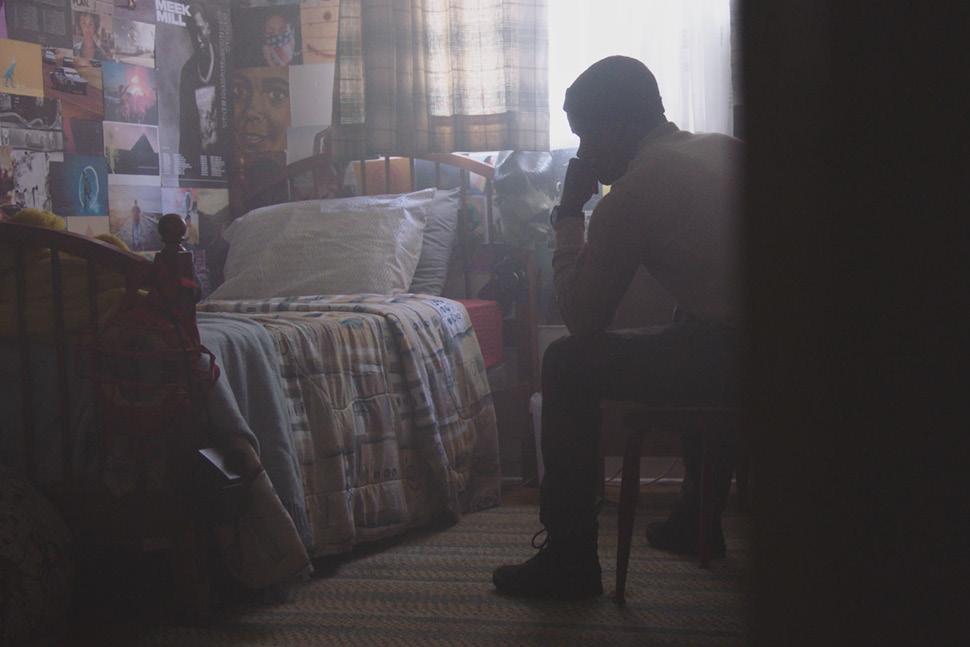 The idea behind it is good and undoubtedly critical, but the final product feels awfully one-sided and like an attack on law enforcement. Most of the officers preaching their side of the Black Lives Matters issues come across as highly aggressive and bigoted, with little room for agreement between both sides of the argument. I can't entirely agree with that, and while I try to stay unbiased, it is simply questionable. In every country and certainly in the US, there are people like the police officers in this film, but I'm not convinced that most law officers have the volatile mindset shown in this picture. The father's side is a lot more logical, with better arguments but at the same time creating a one-sided discussion. In many of these real-life cases, that is a fatal flaw in the debate, and such movements create more division between ethnicities rather than providing a solution.
With Nate Parker in the lead role, he shows that despite his controversial past, he is, in fact, an outstanding actor who is perhaps too headstrong for his own good.
---
Verdict
The film doesn't create any clarity for what it means to be an American and divides the "Free People" and the victimised.
5,0