Review
Another Round (Comedy, Drama) (2020)
Director: Thomas Vinterberg
Writer: Thomas Vinterberg, Tobias Lindholm
Stars: Mads Mikkelsen, Magnus Millang, Thomas Bo Larsen, Lars Ranthe
---
With slowly stagnating lives, four teachers start an experiment inspired by Psychiatrist Finn Skårderud to consume minimal percentages of alcohol to induce only a slight buzz and see how it affects and possibly improves their demeanour, happiness and work efficiency.

Perhaps best known for his previous film "The Hunt", Thomas Vinterberg displays a film which seems like a combination of the German movie "Die Welle" and the British TV show "Teachers". The script was based on a play written by Vinterberg years earlier while also being inspired by his daughter, Ida, who tragically passed away in a car accident. The film has been produced by  Zentropa, Film I Väst, Topkapi Films, the Danish Film Institute, TV2 Danmark, Eurimages, Netherlands Film Fund and the Swedish Film Institute while distributed by Nordisk Film and September Film.


Celebrating the 40th birthday of Mikkelsen's Martin, a small group of his colleagues realise he's been through a rough patch. His marriage seems dormant, and his students are losing faith in their destitute history teacher. The teachers convince each other to experiment with drinking minor amounts of alcohol while working, inducing a slight buzz carrying them through the work day, boosting their morale and perhaps bringing just enough excitement back for more enjoyable lives.

Such a film is unlike what you'd see in large Hollywood productions, and a foreign film like "Another Round" might be the ideal vehicle to show such a topic. Vinterberg's comedy-drama blends both seemingly jovial experiences with the negative consequences of their experiment. Mikkelsen's character has the most to gain, with his life at such a low-point losing control. Improvements quickly become apparent as he is seen vigorously teaching again, engaging with his class in ways previously unheard of. The instigator of the experiment in Magnus Millang's Nikolaj seems to travel in the opposite direction of Martin as he loses his wife's good graces yet remains ultra-focused on pushing the study they've begun.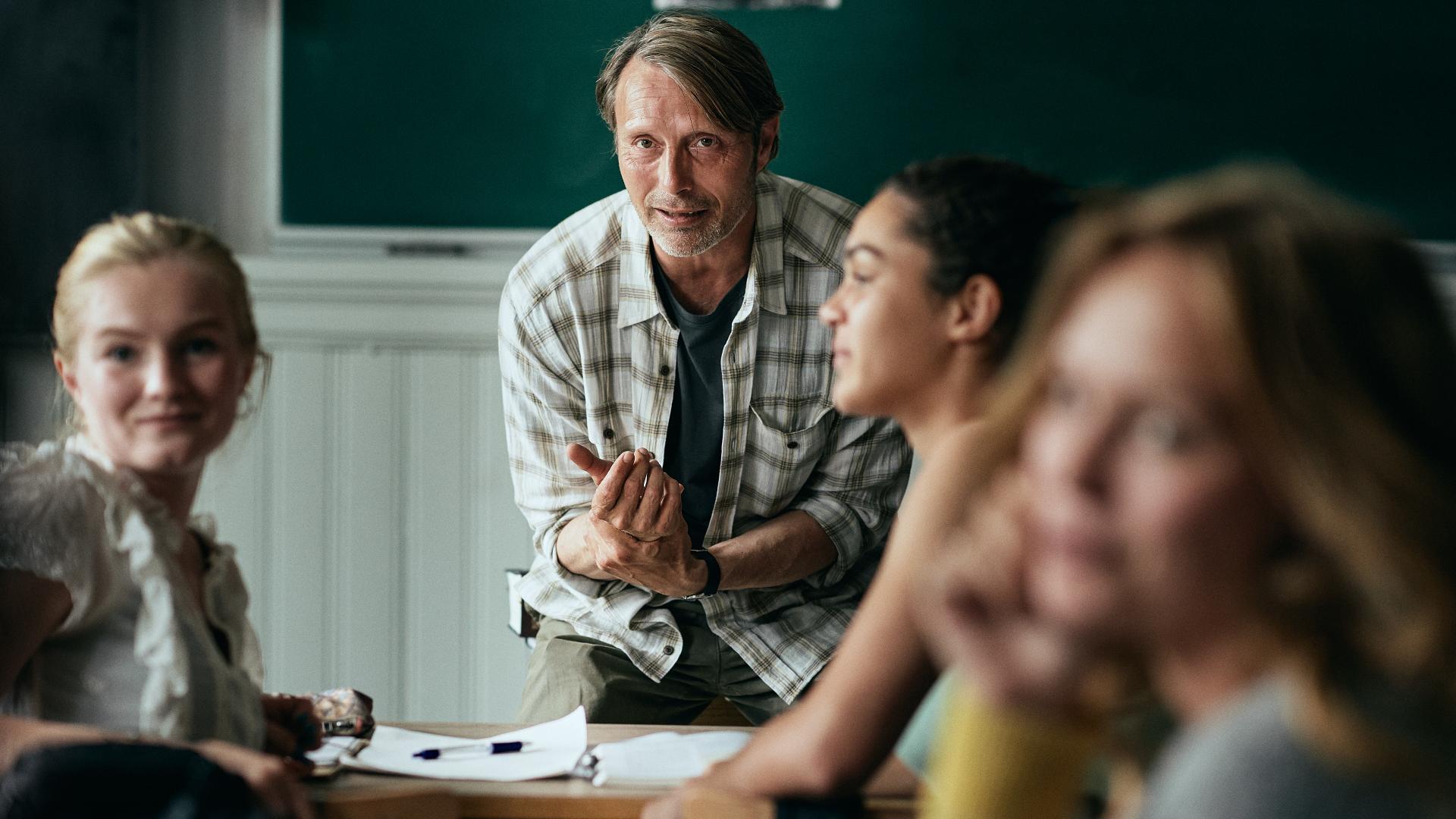 While a film like "Another Round" might slow down at points, Mikkelsen's performance makes it believable and keeps you interested despite a lack of tension for most of the narrative. Fellow actors like Lars Ranthe and Marcus Millang provide good support, but "Another Round" might not have been the same without Mikkelsen and Thomas Bo Larsen. It's easily the late middle section where it shines most, increasing the consequences as the group raises their BAC even more and confrontations begin to tally up. The genre listed accurately represents what the film is. Yet, Vinterberg has successfully shifted more towards drama and tragedy, as we've seen before, but in this case, it's more memorable and unexpected, which is why it hits the way it does.
---
Verdict
Give this bottle another spin, even if you're already seeing double.
8,0