Review
Bird Box: Barcelona (Horror, Thriller) [Based on Novel] (2023)


Director: David Pastor, Àlex Pastor
Writer: David Pastor, Àlex Pastor, Josh Malerman (Based on Novel by)
Stars: Mario Casas, Alejandra Howard, Georgina Campbell, Naila Schuberth
---
Some mysterious entity has ravaged the world's population, infecting the mind and compelling most to commit suicide. With the exception of some, these remain mostly unaffected and prey on those hiding out in shelters.

Created as a spin-off sequel to Susanne Bier's 2018 ''Bird Box'' which was also based on Josh Malerman's Novel. The Pastor brothers formed a script centring around a zealot of sorts, vastly different than Bullock's survivor, and perhaps more challenging. Filmed in Spain, it's also Spanish-spoken for the majority and produced by Nostromo Pictures, Chris Morgan Productions and Dylan Clark Productions while distributed by Netflix.

As an unseen entity plagues the globe, survivors in Barcelona blindfold themselves not to be affected by the entity nor driven to self-killing. However, part of the population including Sebastián (Mario Casas) seems immune to the affliction, trying to blend in with groups of survivors as he's tormented by visions of his deceased daughter spurring him on to, in his mind, save those wanderers by letting them be infected.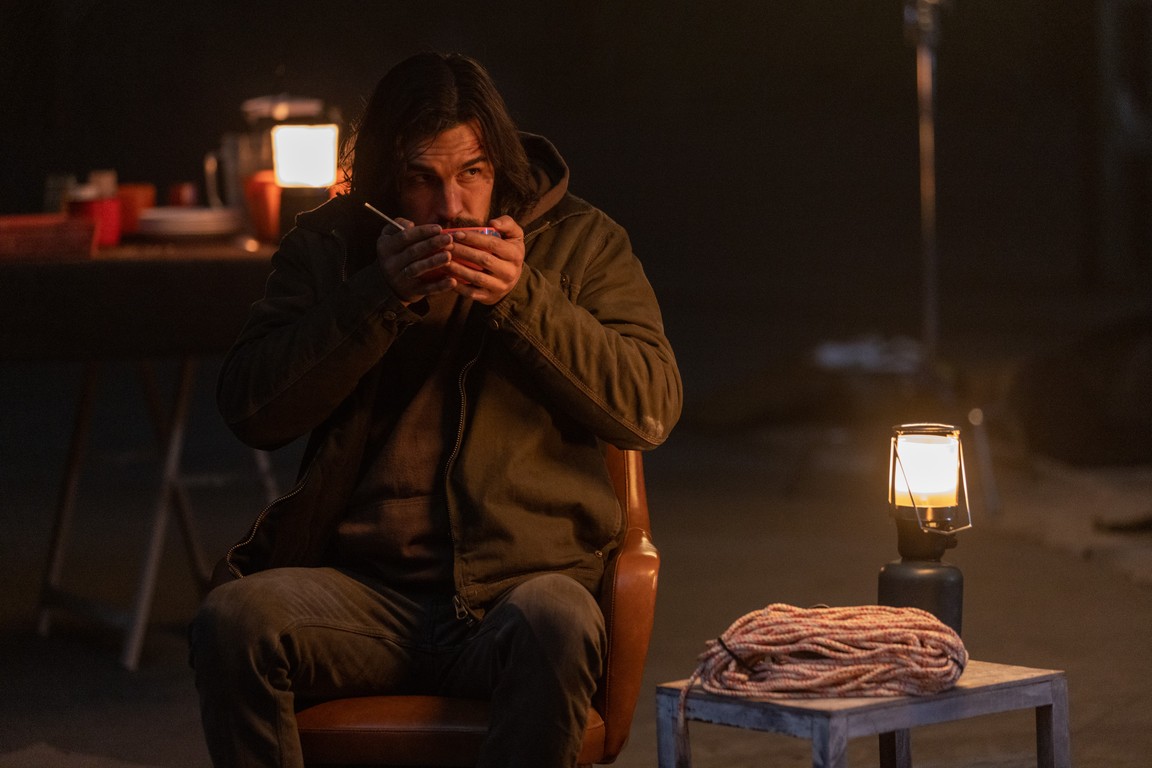 In an attempt to steer away from the usual narrative, the Pastor brothers engage with an amoral angle. As seen in 2018's Bird Box there are those that refuse to go through life blindfolded, yet aren't directly affected in the same way others are, remaining lucid. That's the direction of ''Bird Box: Barcelona'' and provides an interesting view of what I believe is a vastly interesting apocalyptic setting.

Vastly differing, not only from its predecessor—''Bird Box: Barcelona'' creatively presents an antagonistic protagonist, which isn't obvious from the outset, and a minor detraction for the narrative for those reading this before seeing the film. But, additionally a sequel, spin-off or otherwise in a different language than the original is just as interesting to see. Repetition of constitutional lore is too tempting to forego and after Casas' Sebastiàn is unveiled flashbacks dive deeper into his origin and coming with is the outbreak which was used to introduce 2018's film.


Due to the initiating event coming retrospectively, tension as experienced in Bier's ''Bird Box'' is lacking. The audacious angle of depicting a religious zealot with a cross to bear gains some traction but lacks enough definition, also due to other survivors never being further elaborated upon. An aforementioned twist guiding the rest of the narrative just never provides justly and the script fails to provide depth. The fate of his daughter and wife are shown, yet the reasoning behind his zealotry and beliefs are never explained well. It's a psychological horror thriller similar to the last film, yet more-so with slasher-horror vibes as Casas' Sebastiàn tries to outwit his fellow survivors showing them what he's seen all-along.

While the Barcelona chapter of Bird Box's apparent franchise couldn't be regarded as entirely confounded it comes across as a streaming cash-in to what can be regarded as a cult-classic. Lacking Sandra Bullock's charisma and talent, even introducing an English co-lead as the true protagonist, a kid and an actual antagonist during a redemption arc it seems as if the co-directors vision isn't fully realised—coming down to an incoherent and logic-lacking end-result
---
Verdict
Take off my blindfold, I'm ready for the end.
5,5