Review
Bloodshot (Action, Sci-Fi) (2020)
Director: Dave Wilson
Writers: Jeff Wadlow (Story/Screenplay), Eric Heisserer (Screenplay), Kevin VanHook (Valiant Comics)
Stars: Vin Diesel, Sam Heughan, Eiza González, Guy Pearce
---
While on vacation with his wife Ray Garrison (Vin Diesel) is suddenly attacked, unsuccessful in protecting himself, he and his wife are abducted. Following his abduction, he is confronted by a harsh realization that all might not be as it seems.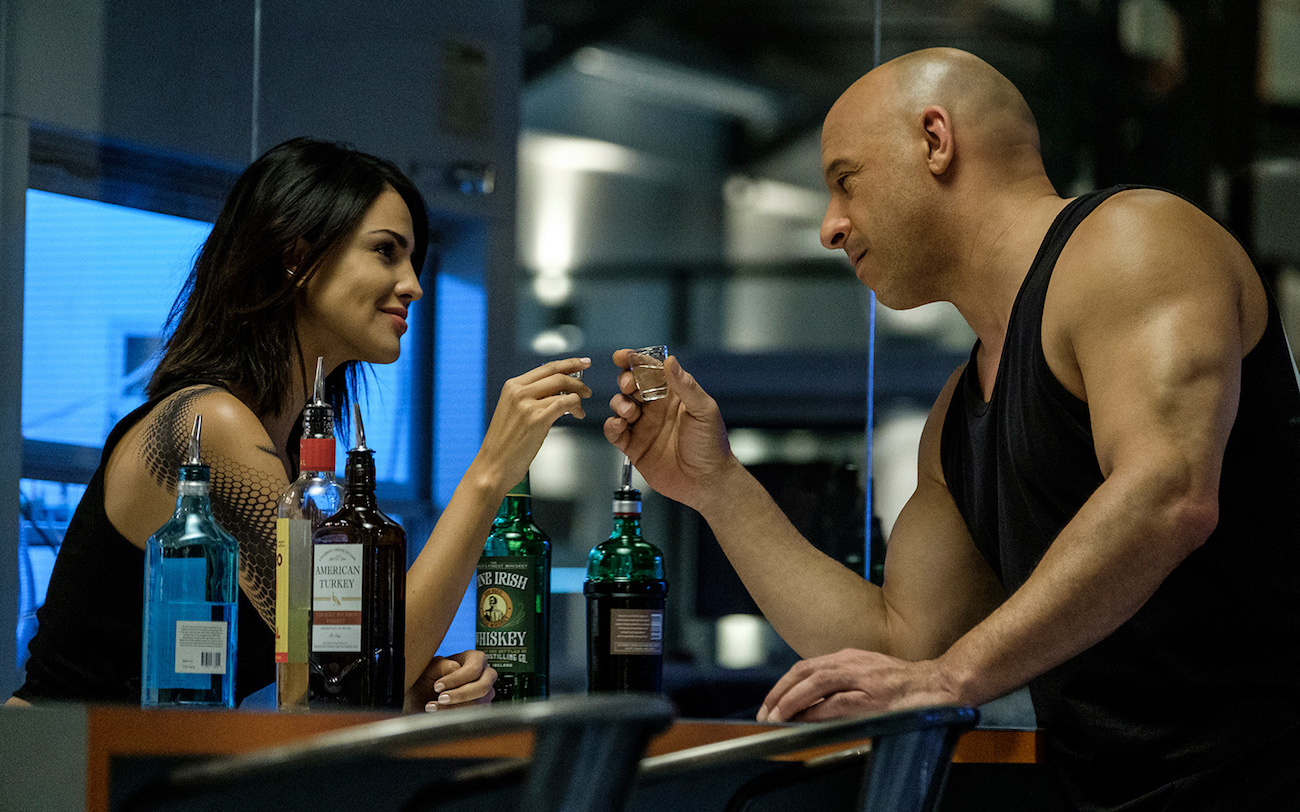 Signing a partnership agreement with DMG entertainment Valiant Comics has been preparing to enter the fray when it comes to the superhero sub-genre. With a large investment for both film and TV adaptations, Vin Diesel is starring in the first film portraying Valiant's comic book character Bloodshot.
Despite the investments, it could undoubtedly be a struggle for Valiant Comics to break through and create a fanbase, their comic readers are sure to jump on board, but the question remains if those unfamiliar with Valiant or the characters will as well.
As someone that is himself unfamiliar with publisher Valiant Comics, it's more than exciting to get to discover their stories and characters through the silver screen. Despite being cynical when I found out the lofty ambitions of the publisher, I went into Bloodshot, giving it a fair chance.
Bloodshot starts with a scene we'll get familiar with over the course of the film, at first glance a very simple prologue, showing our main character as an elite soldier clearing out a building to rescue a high-value target. Afterwards, the mission is complete, and Vin Diesel's character is off to enjoy some respite alongside his wife, and that's where he gets ambushed, and the plot is set into motion. Until this point, there's really nothing special to be seen, the introduction of the main antagonist while meaning to be funny comes across highly cringe-worthy. The story sadly doesn't fair much better, boiling down to a cookie-cutter revenge plot after his wife is killed. Despite the seemingly dire situation, Vin Diesel's character ends up in a high-tech lab and so begins his transformation into the super-powered individual dubbed Bloodshot.
Logically being compared to Marvel and DC while making its first steps into its own cinematic universe, it suffers the same burden… Prologues. While being completely necessary to have a foundation for those unfamiliar to the character, the problem is we've seen it all before. Bloodshot does have a unique character background, but for me, it was difficult to be entertained by it after getting such a generic character motivation. Then we're left with the super-powers, sadly also quite ordinary in the genre, but at least they are brought in a way that feels fresh and alluring. Valiant's style is similar to both competitors taking what people would perhaps consider the best of both worlds but what seems to be lacking is that top-quality, polished feeling. There were points where the visual effects looked great but in general everything felt like a B-movie Avengers, It feels unfair to say, but it's the truth of the matter.
The action-packed and high-intensity moments just aren't enough; Valiant still needs to grow in terms of movie development. I'm sure they'll be capable of delivering a polished product like Marvel if they get the time, but for now, despite CGI that shines through in certain moments and a cast that generally would be able to carry the weight, it falls as flat as Whiplash in Iron Man 2.
---
Verdict
Something that could've been new and unique only has rare glimpses of originality.
4.6