Review
Clean (Crime, Action) (2021)
Director: Paul Solet
Writer: Paul Solet, Adrien Brody
Stars: Adrien Brody, Glenn Fleshler, Chandler DuPont, Michelle Wilson
---
Haunted by a troubled past, a garbage man called Clean tries to stay unnoticed, leading a quiet life. This all changes when he draws the ire of a racketeer and is forced to confront his darker side.
Premiering at Tribeca Film Festival in New York City, ''Clean'' is directed by writer/director Paul Solet, known for previous films like ''Bullet Head'' and ''Grace'' the former including Adrien Brody as well. Both collaborated in writing the script for this grimy and dark, John Wick-esque Crime flick. The film has been produced by Fable House and distributed by IFC Films
In a grimy yet unremarkable role, Adrian Brody returns. Portraying a man tormented by his former self, losing his daughter has left the man referred to as Clean into meandering despair. Carrying itself as unremarkable as the main character, ''Clean'' shows promise in slowly teasing what's behind the fractured mind of the protagonist. Wading along in smooth cinematography.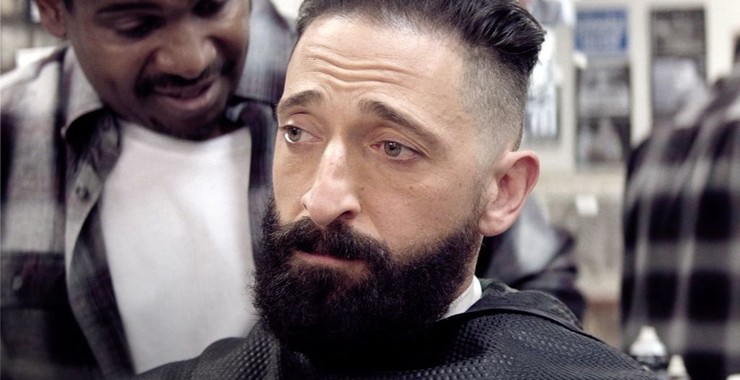 As Clean's daily routine is followed, there are glimpses into his past while retaining the sorrowful appearance; it's a style fitting naturally with Brody's subdued charisma. As daringly slow as the film appears to be, developmental moments between characters aren't as well thought out. With little to no interaction between Clean and Glenn Fleshler's Michael, it turns into a bootleg John Wick, a transition that doesn't quite pan out exactly as it should. Instead of bringing more development towards itself and creating a unique vision, it seems to wallow in the same state it started in.
While enjoying that initial state, it's difficult to find much else in ''Clean''. As we get closer to the concluding gunfight, Clean's character shows traits of someone with hero syndrome, bringing others closer to danger while he, himself, is convinced of keeping them safe. To receive another performance by Adrien Brody is never torment, but with an underdeveloped and, in places, somewhat generic script, it doesn't live up to his talents.
To say that it isn't an entertaining film would be a lie; it's refreshing to see such a dark take in a film, which is somewhat lost with most viewers preferring their content more light and airy, like Marvel Studios superhero cinema. But in this case, despite excellent elements, like the grungy shots, and banging soundtrack, it's just shy of a notable result.
---
Verdict
An unclean film despite clean performances.
6,5