Review
Death on the Nile (Mystery, Drama) [Based on Novel] (2022)
Director: Kenneth Branagh
Writer: Michael Green, Agatha Christie (Based on Novel by)
Stars: Kenneth Branagh, Tom Bateman, Gal Gadot, Armie Hammer
---
Travelling to Egypt, detective Hercule Poirot is invited by his long-time friend Monsieur Bouc and his mother to accompany them to a nearby wedding celebration in a hotel. Once there, he's approached by the bride and groom themselves, knowing his fame and reputation. They ask him to stay close in protection, unnerved due to the presence of the groom's obsessive ex continually stalking them wherever they visit.
After several delays due to the COVID-19 pandemic, ''Death on the Nile'' is the second instalment in the Agatha Christie film adaptations directed by Kenneth Branagh. With an extended duration, it tries to be slightly more ambitious than the previous film. It's once again produced by Kinberg Genre, The Mark Gordon Company, Scott Free Productions, and this time adding TSG Entertainment. Distribution being handled by 20th Century Studios once more.
Going much further back than last time and even further before the actual case, Poirot has to handle this go-round. Branagh tries to impress, showing us a flashback of a young Hercule Poirot with a bare upper lip in WWI. Involved in an operation pushing back the enemy frontline. Establishing the investigative and bright presence evocative of the man we've come to know from ''Murder on the Orient Express''.
From that point, we move forward in time, having explored Poirot's background and psyche a bit more. In London, we see the detective visit a blues club introducing some characters we'd see later on, along with their feelings and motivations. It serves as a prologue much more extensive than last time, adding to Poirot's character as well as some newer cast members. It's a recurring theme for both films in the Agatha Christie adaptations to commence somewhere entirely different, not just in location but in genre as well. While not a fan of this dilly-dallying, it is at least an improvement in some ways upon the first film, having more context towards the eventual story in Egypt. About that, once Poirot arrives and is invited to the riverboat cruise, we're about an hour in before the investigation can commence.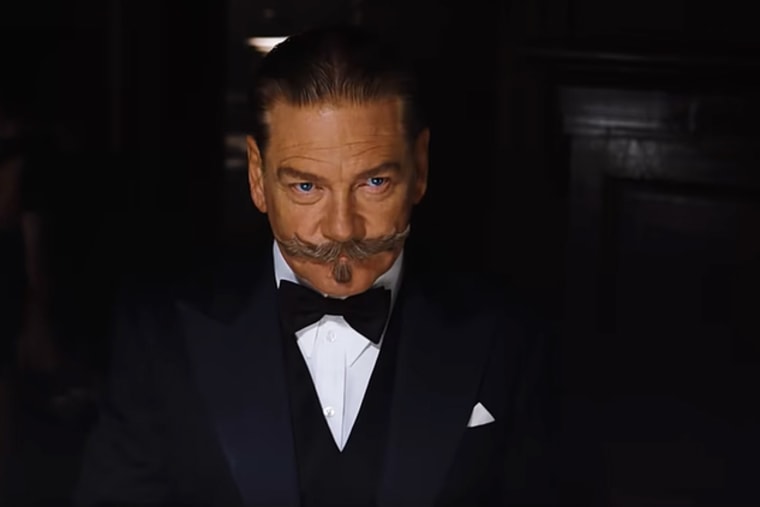 Tension rises as Branagh's Poirot once again doggedly engages each passenger in conversation. Fuel is thrown on the fire as more bodies are found in a decidedly more action-packed script, perhaps in an attempt to raise box-office numbers. This time around, the cast seems more composed, Branagh and Bateman reprising their roles, with the most recognisable additions being Gal Gadot, Armie Hammer, Rose Leslie, and Russell Brand. Unlike the previous cast, each character stands out noticeably less, Russell Brand being most forwardly-styled, having to assist Poirot with each body since his character is supposedly a doctor. Still, they've done their best with similar theatrical performances.
While watching, I could almost immediately understand why ''Death on the Nile'' had been delayed time after time. It is very much made for the cinema experience in sound and general cinematography. There are some positives in that production style, yet the most prominent actors failed to be as convincing in their chemistry.
Coherence would be the biggest issue. Too many flaws make it generally worse than its predecessor ''Murder on the Orient Express''. Too much of the content doesn't blend both with what has been done before and what happens in this film alone. It's just such an uninspired script leaving me disappointed once more. There's added theatrical flair, and it still feels fresh in ways, making me wish it was better, but without much to impress and mostly doing the same thing once again, it cannot get out of the shadow it wallows in.
---
Verdict
Dead in the water.
5,8