Review
Deep Water (Drama, Thriller) (2022)
Director: Adrian Lyne
Writer: Zach Helm, Sam Levinson, Patricia Highsmith
Stars: Ben Affleck, Ana de Armas, Tracy Letts, Finn Wittrock
---
In an open marriage, a husband allows his wife to partake in extramarital promiscuous behaviour with other men. This arrangement seems increasingly troublesome within their social circle and even more so when rumours appear that some past lovers were murdered.

After a 20-year absence, director Adrian Lyne returns with a sexually-tinted thriller—a sub-genre that mostly disappeared in a world replete with PG ratings. His previous work included films such as ''Fatal Attraction'' and ''Jacob's Ladder'' with 2002's ''Unfaithful'' marking his temporary departure. ''Deep Water'' has been in development since 2013 under Fox 2000 Pictures, with the rights eventually sold and taking several years to truly begin production. It was filmed in New Orleans after being rescheduled for release several times from 2020 to 2022. It has been produced by 20th Century Studios, New Regency Enterprises, Entertainment One, Film Rites and Entertainment 360 while being distributed by Hulu in the United States and Amazon Prime Video internationally.

Being married for years, even having a young daughter together. The marriage of Vic (Ben Affleck) and Melinda (Ana de Armas) has been delicate; Vic allows his wife to freely date and have extramarital relationships with other men despite jealousy obviously developing. Those around them question their lifestyle and become even more worried when one of Melinda's partners is threatened by Vic, stating he murdered Martin, a previous lover of Melinda's.

As a relic from the past, Lyne returns with his favourite form of psychological thrillers. It's an uneasy portrayal, presenting Ben Affleck and Ana de Armas near their best. With a lingering tension, it refuses to pace up, which almost goes too smoothly for veteran director Lynn and his writers.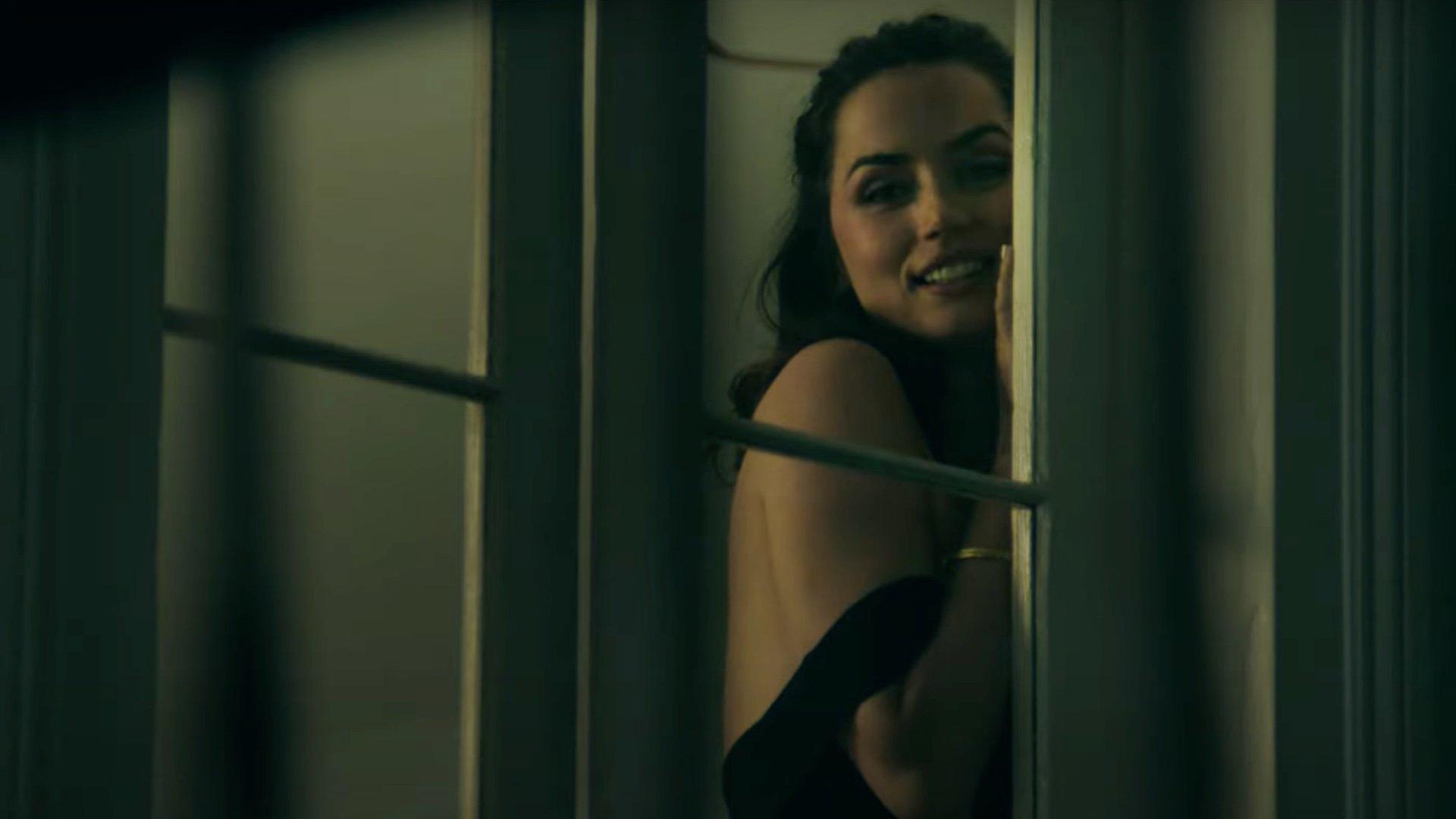 Each marriage comes with some difficulty, whether it be incremental frustration, emotional withdrawal or an increase in jealousy. Ana de Armas' Melinda and Ben Affleck's Vic struggle primarily with the latter. It all starts relatively dreamy yet quickly devolves, going from flawed to fragmented in an all-around uncomfortable experience that is delivered to the audience. Yet, it's an incredibly smooth feeling feature. Even with a two-hour runtime, there is this natural flow. Intrigue is left simmering through large parts until an unreversible event happens, which is an impact to let sit for a while before being fully re-immersed in the narrative.
Rarely are films edited down to below two hours anymore, and in some cases, it's too much. While ''Deep Water'' could be placed in that category—to me, it held firm the entire time. Tension is vital, and despite it implanting thoughts early on, Vic supposedly having murdered Melinda's previous love affair, it keeps the candle burning for an unreal amount of time, making you question whether it could even deliver on a satisfying ending. Luckily, it feels deliberate and, while not perfect, wraps it up neatly. Both actors perform incredibly well; Ana de Armas, just having seen ''Ghosted'' reaches her peak within ''Deep Water'' showing she's capable of far more than just being eye candy, and Affleck does his signature broody deadpan role. Minor roles are filled by Lil Rel Howery and Dash Mihok, providing slight comedy without veering entirely in that direction, more so like friends making off-hand remarks rather than full-blown comedic relief. Lyne honestly made a film he wanted to make unafraid of the uncomfortable and showing genuinely raw emotion, a relationship where people are hurt, and it just happens.

While certainly not perfect, this isn't a common type of film, and the delivery is what sells it. Not everyone will appreciate or be into such a sexually open thriller, and it wasn't necessarily needed for me either, yet there's no doubt Lyne absolutely knows how to hook you in and provide bountiful progression to keep engagement high.
---
Verdict
Showing depth.
8,5