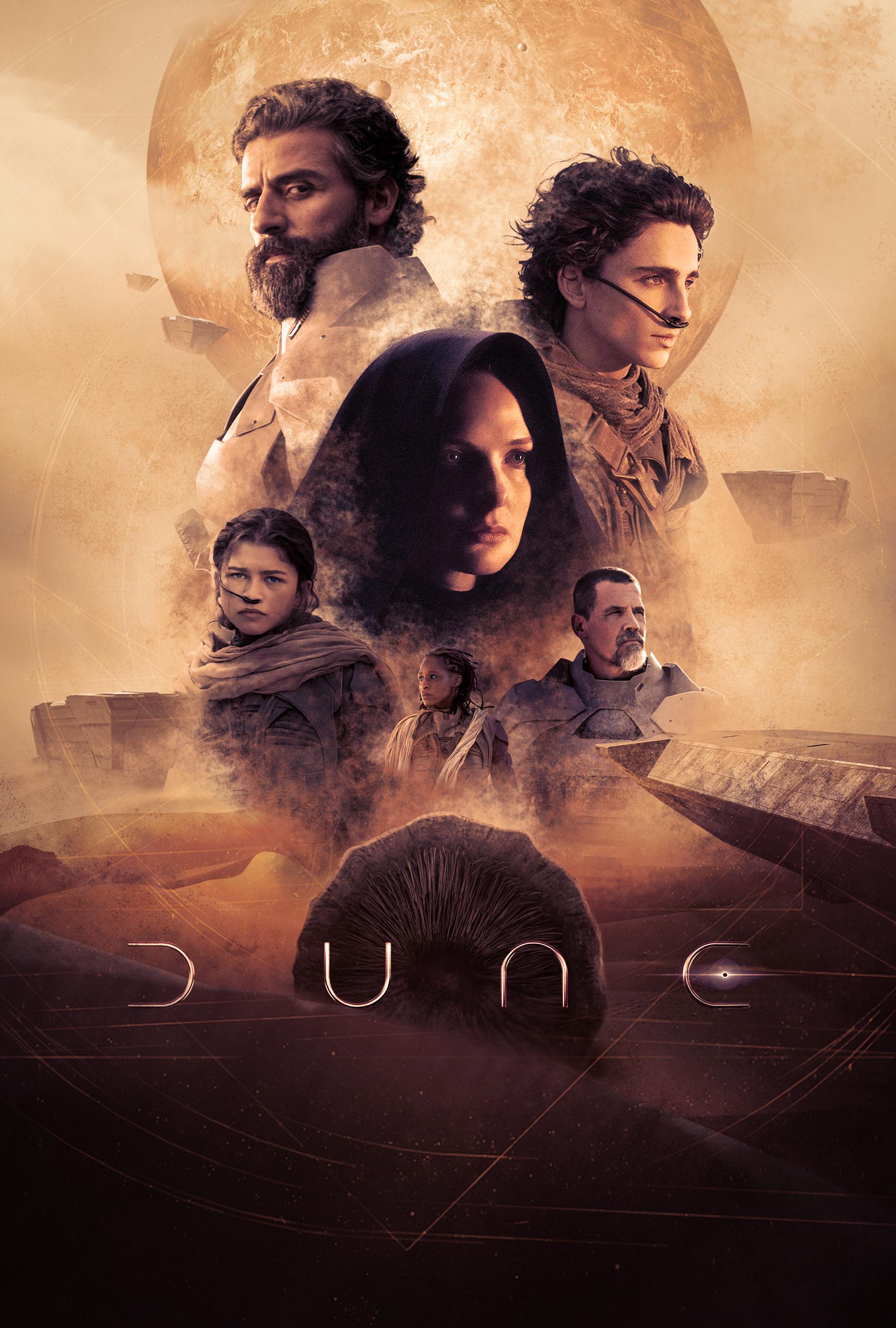 Review
Dune (Sci-Fi, Adventure) [Based on Novel] (2021)
Director: Denis Villeneuve
Writer: Denis Villeneuve, Jon Spaihts, Eric Roth, Frank Herbert (Based on novel by)
Stars: Timotheé Chalamet, Zendaya, Oscar Isaac, Jason Mamoa
---
Taking place in a foreign galaxy is a war for a substance called: Spice. This drug is found only on planet Arrakis, and House Harkonnen and Atreides are constantly battling to gain it for themselves.
Rebooting the Dune franchise in cinema, ''Dune'' attempts to be everything the 1984 classic by David Lynch couldn't be. Film and TV rights were acquired by Legendary Entertainment back in 2017, after which development began under the talented Denis Villeneuve. This iteration of ''Dune'' is set to have two films allocated to realise the novel's story effectively.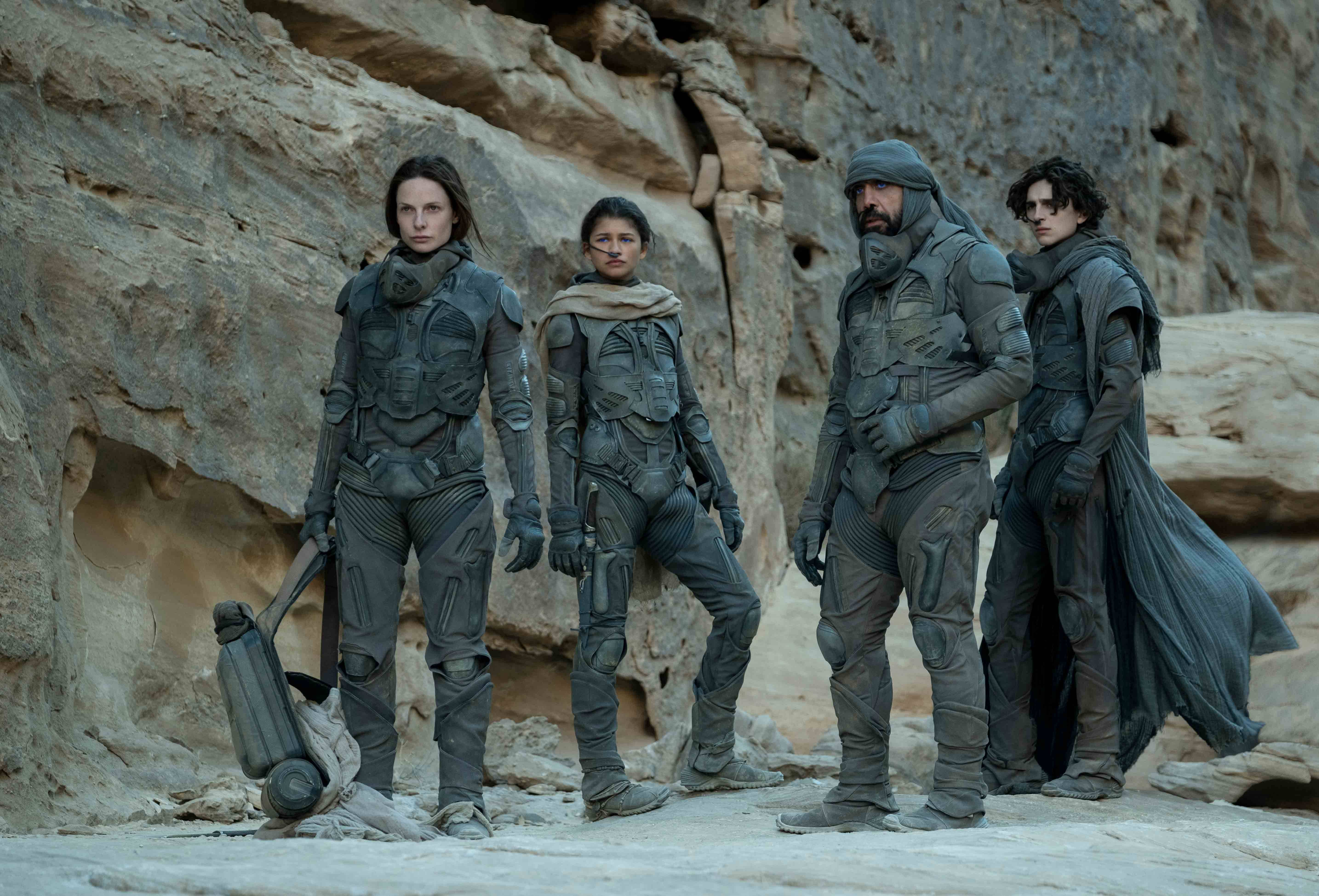 This re-envisioned ''Dune'' opens up with narration by Zendaya's character Chani, providing a much better opening and visual introduction than the classic version ever could. It is genuinely a modernised version of the original film, re-telling the story with visuals they could only dream of in 1984. However, to call it the next Star Wars, Lord of the Rings and whatever other claims were made in promotional material is simply putting salt in the wound of the original and only fuels a hype train that might do more harm than good.
With all that, I have to admit Chalamet is a fantastic cast for lead character Paul Atreides and in an age range, the son of Duke Leto Atreides should always have been. That said, other castings also make perfect sense boasting a more impressive cast than in the original, which is saying quite something with faces like Patrick Stewart, Max von Sidow and Brad Dourif. This rendering of ''Dune'' would also be one of few reimagined films where the racial diversity makes all the sense in the world as everyone feels like they're in the roles they should have been in all along, with the exception of Jason Mamoa... While I love the actor, I don't quite see the fit for him in house Atreides.
Working on the music was Hans Zimmer, who chose to provide his musical talents to Dune instead of Cristopher Nolan's Tenet, which came out last year. Not saying the soundtrack by Toto was much worse, but Zimmer is like bringing a nuke to a swordfight.
The narrative tones within the feature shift on a dime, being as dream-like as the original while making a lot more sense as you're guided through the story better. However, some factors could only be appreciated by true lovers of Herbert's work, most of all, the soap opera-like power struggle between the different houses. With both of the primary factions feeling quite stereotypical, Atreides being the obvious favourite, and only a few edgy teenagers opting for the nakedness of Stellan Skarsgård's Baron.
Still, each planet and city looks stunning, realistically representing the written work from Frank Herbert. Such a version makes you wonder if it could be the ''Dune'' we were promised decades ago after all. It almost wants me to address it as the Snyder Cut of the ''Dune'' franchise.
Whether the narrative appeases you or not, you cannot deny that this film and the inevitable sequel are the silver screen adaptations this franchise deserves, and it will make a lot of Dune-heads happy.
---
Verdict
Those sand dunes are too tempting to surf, you just got to keep an eye on those sandworms.
7,0