Review
Get Out (Horror, Thriller) (2017)
Director: Jordan Peele
Writer: Jordan Peele
Stars: Daniel Kaluuya, Allison Williams, Caleb Landry Jones, LaKeith Stanfield
---
Going to visit his white girlfriend's parents for the weekend, Chris (Daniel Kaluuya) slowly uncovers a decades-old hidden secret, targeting people other African-Americans.

In his feature film debut, Jordan Peele sets aside his comedy chops and showcases his admiration for horror as a genre. ''Get Out'' presents an explicit subject of racism and racial awareness, using that as a foundation and transforming it into a horror flick. Several endings exist, but in the end, writer/director Jordan Peele opted for the most favourable conclusion; other conclusions can be seen on DVD and Blu-ray releases. ''Get Out'' has been produced by Blumhouse Productions, QC Entertainment and Monkeypaw Productions while being distributed by Universal Pictures.

Having dated for a few months, Chris prepares to visit the estate of his girlfriend Rose's parents. As an African-American, he doubts the reception he'd receive but is convinced by Rose (Allison Williams) that he shouldn't worry. Soon after arriving, Chris notices servants; who're African-American as well, acting oddly. Alongside the disconcerting remarks made by the family itself.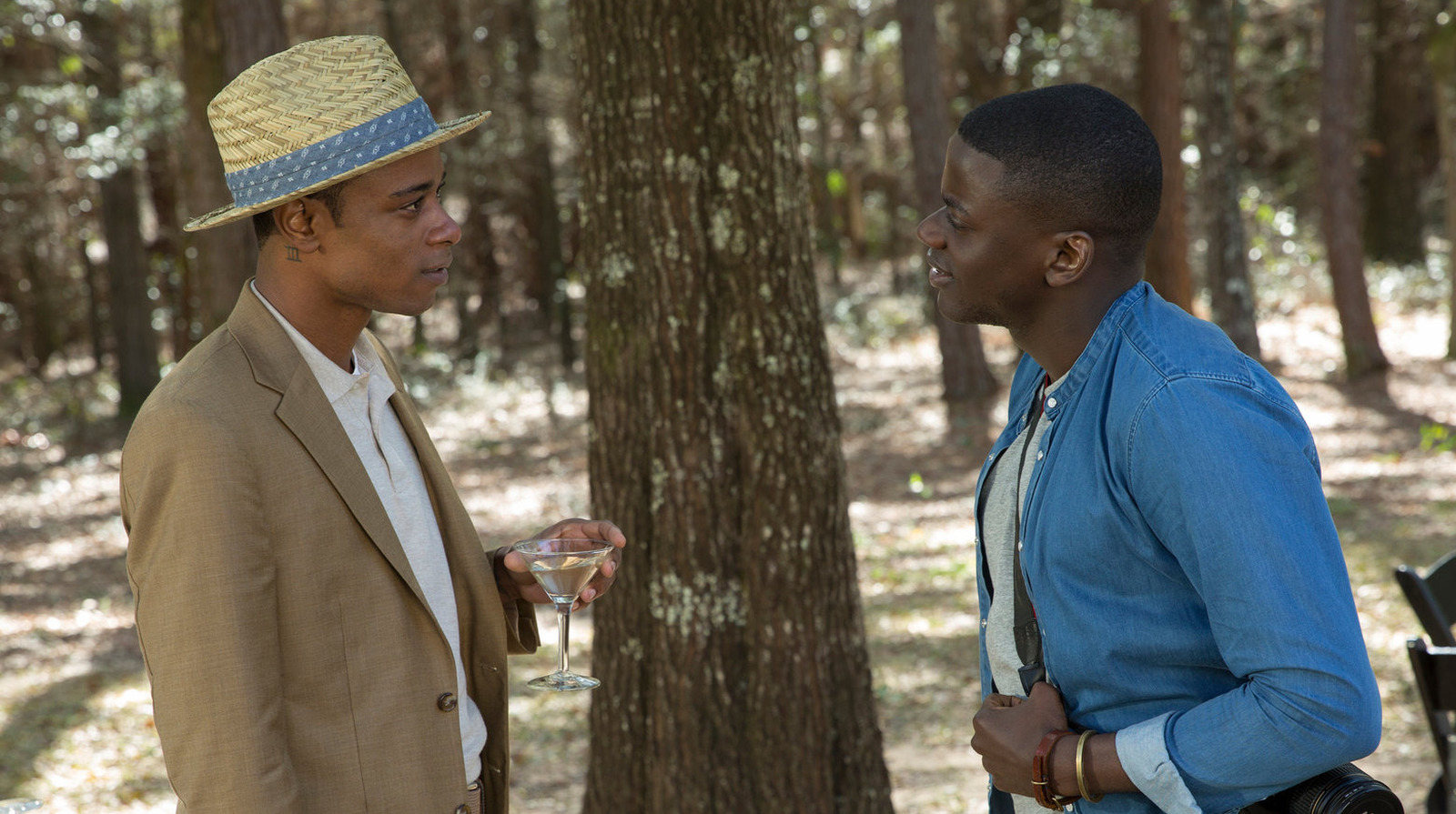 In the form of a horror thriller comes a film which explores subtleties; and not-so-subtleties about racism in America. As Kaluuya's Chris visits his girlfriend's parents, there are hints of eccentricity —initially appearing as unusual coincidences. The Family of Williams' Rose Armitage seems quirky from the start; her father, played by Bradley Whitford not holding back and expressing his favouritism for Barack Obama as president, which is one of few uncomfortably white statements made throughout the movie.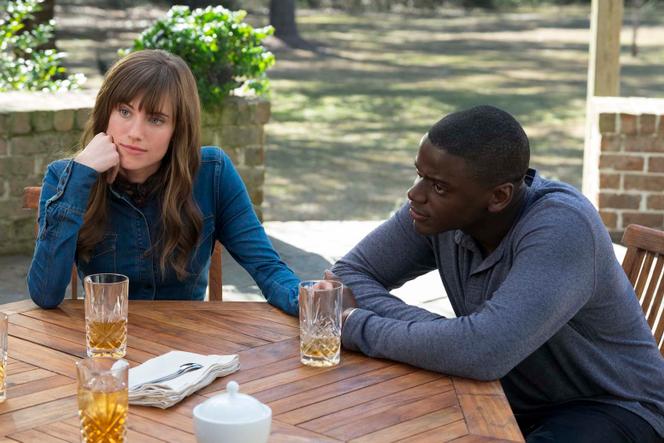 While being a soft-horror thriller centred around the aforementioned uncomfortable social encounters, it introduces some comedic and satirical moments too, primarily through Lil Rel Howery, an expected approach from the actor as seen in other films he's been in. Howery's Rod is also, in ways, the keyhole to the viewer's experience, even if exaggerated, as he tells Kaluuya's Chris the danger of being hypnotised and turned into a sex slave, which seems pretty accurate even though somewhat of a red herring. The actual scenario has some connecting ground to what Chris' friend attempts to convince him of, but it gets wackier and much more fantastical.

When ''Get Out'' was originally released, I had doubts about Jordan Peele writing and directing a horror film. While it is not particularly scary in gruesome or supernatural content, it sure is entertaining with solid performances, even throwing in a jump scare early on as more of an easter egg.
---
Verdict
Don't get out of that theatre!
8,0