Review
Glass Onion (Comedy, Crime) (2022)
Director: Rian Johnson
Writer: Rian Johnson
Stars: Daniel Craig, Edward Norton, Kate Hudson, Janelle Monáe
---
Five close friends and collaborators of a billionaire tech CEO get invited to his private island, where he's hosting a murder mystery party. Also invited is Benoit Blanc, a famous detective determined to uncover hidden truths.

After the success of ''Knives Out'' Rian Johnson presents a sequel to his 2019 Agatha Christie-inspired mystery film with ''Glass Onion: A Knives Out Mystery''. A different theme and rights to a third film in the new franchise already sold; it's an attempt to create another case for detective Blanc to solve. ''Glass Onion'' has been produced by T-Street Productions and distributed by Netflix.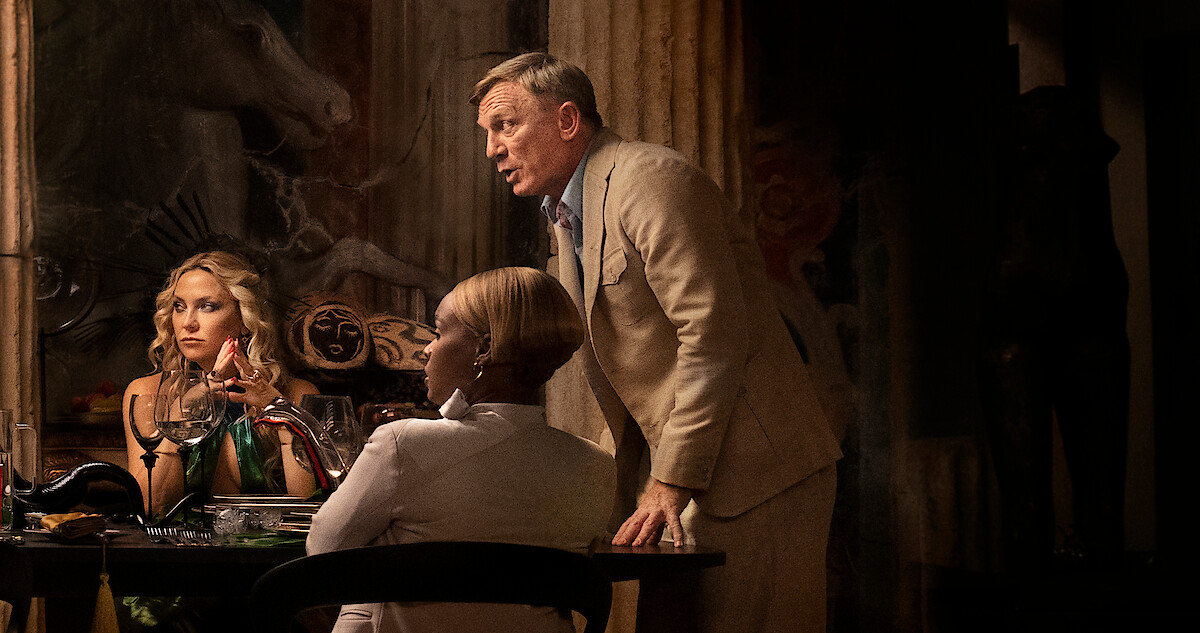 Being delivered intricate puzzle boxes, five of tech billionaire Miles Bron's (Edward Norton) closest friends and associates are invited to his private Greek island mansion, where he intends to host a murder mystery, him being the victim. Detective Benoit Blanc (Daniel Craig) has also received a puzzle box and is delighted to solve this fabricated mystery that may become more than anyone expected.

An uncovering of celebrity culture and misguided wealth is wrapped within a mystery to be solved by the uninvited detective Benoit Blanc — peeling back the layers to a truth everyone knows. The luxury retreat becomes more than bargained for as conspiracy is within the mansion's walls.


Following closely in the footsteps of ''Knives Out'' Craig's southern-accented Blanc returns with a brand-new cast and environment. ''Glass Onion'' is beaming with confidence, the flashier who's who cast and elaborate layers of mystery prove as much. With emboldened comedic tones, it presents humour more so than before. Blanc has been given more of a chipper attitude and is supported by kookier suspects with more substantial connections to the mystery. It takes its sweet time for the actual conundrum to be uncovered, an hour's worth, to be precise.

Much is also repeated; Craig and Monáe provide a different yet similar connection as Craig had with Ana de Armas in ''Knives Out''. But why change a working formula after all. For most, ''Glass Onion'' will be vividly entertaining, although once more, it's not all that mysterious.

Skilfully built and delivered ''Glass Onion'' provides a more than suitable sequel to detective Benoit Blanc's previous outing, and I'd be delighted to see what the third film brings
---
Verdict
Transparent not fragile.
7,8