Review
Glasshouse (Drama, Sci-Fi, Thriller) (2021)
Director: Kelsey Egan
Writer: Kelsey Egan, Emma Lungiswa De Wet
Stars: Jessica Alexander, Anja Taljaard, Hilton Pelser, Brent Vermeulen
---
Due to a mysterious toxin called ''The Shred'' inducing dementia-like symptoms, a community of sisters are confined to a glasshouse. However, their way of life changes as Bee (Jessica Alexander) rescues a stranger from an inevitable death to the discomfort of their mother.

First appearing at the Fantasia International Film Festival, ''Glasshouse'' is Kelsey Egan's debut feature film. With permission from the Nelson Mandela Bay Municipality, they were granted to film the movie at the Pearson Conservatory at St George's Park, the same place writer Emma Lungiswa De Wet had in mind when writing the script. It has been produced by Local Motion Pictures, Crave Pictures, and Rigel Films, while distributed by MultiChoice Studios and Showmax.
Hidden away in a clearing surrounded by trees, a glasshouse sanctuary; inhabited by an elderly lady referred to as mother and her presumptive children seems to be the last remaining patch of greenery in an otherwise barren world.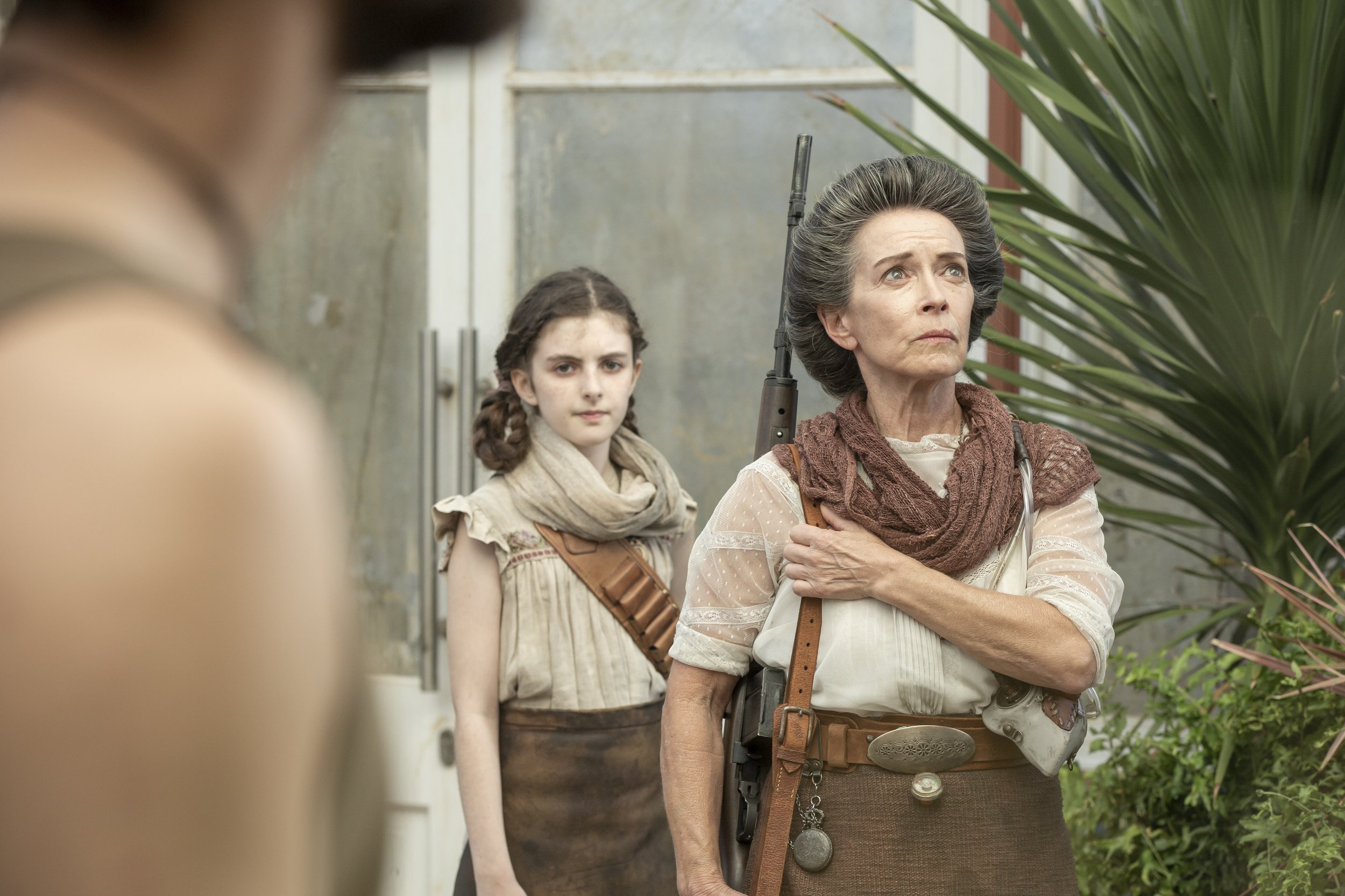 Essentially a sci-fi apocalypse film, ''Glasshouse'' presents itself as a drama with historical impressions— even if that's just the setting, wardrobe and visual style. In a comfortable situation, the collection of sisters seems somewhat cult-like but isn't at all worrying, that is, until the stranger Alexander's Bee rescued adds an uncomfortable tension to the delicate balance Pearce's austere character has created.


Emboldened by its thriller hooks, the casual drama changes the inner workings of the conservatory to be perhaps as perilous as the outside. As meticulous as Pearce's rules for the cult-like family are so is the pacing, slowly developing the characters and backstory of this unique single environment. With most of the cast on the cusp of a budding career, their acting proved worth of grander developments. Unknowingly I had already seen Alexander in ''A Banquet'' released not too long after this film, and Taljaard in ''Redeeming Love'' a flawed but relatively positive experience. 

With the conservatory perhaps being the most vital character, each present party shines in this Indie endeavour and such a film undoubtedly shines when perceived by fellow film-enthusiasts, yet likely too open-ended and vague for the average purveyor of cinema.
---
Verdict
A film of growth and substance.
7,0