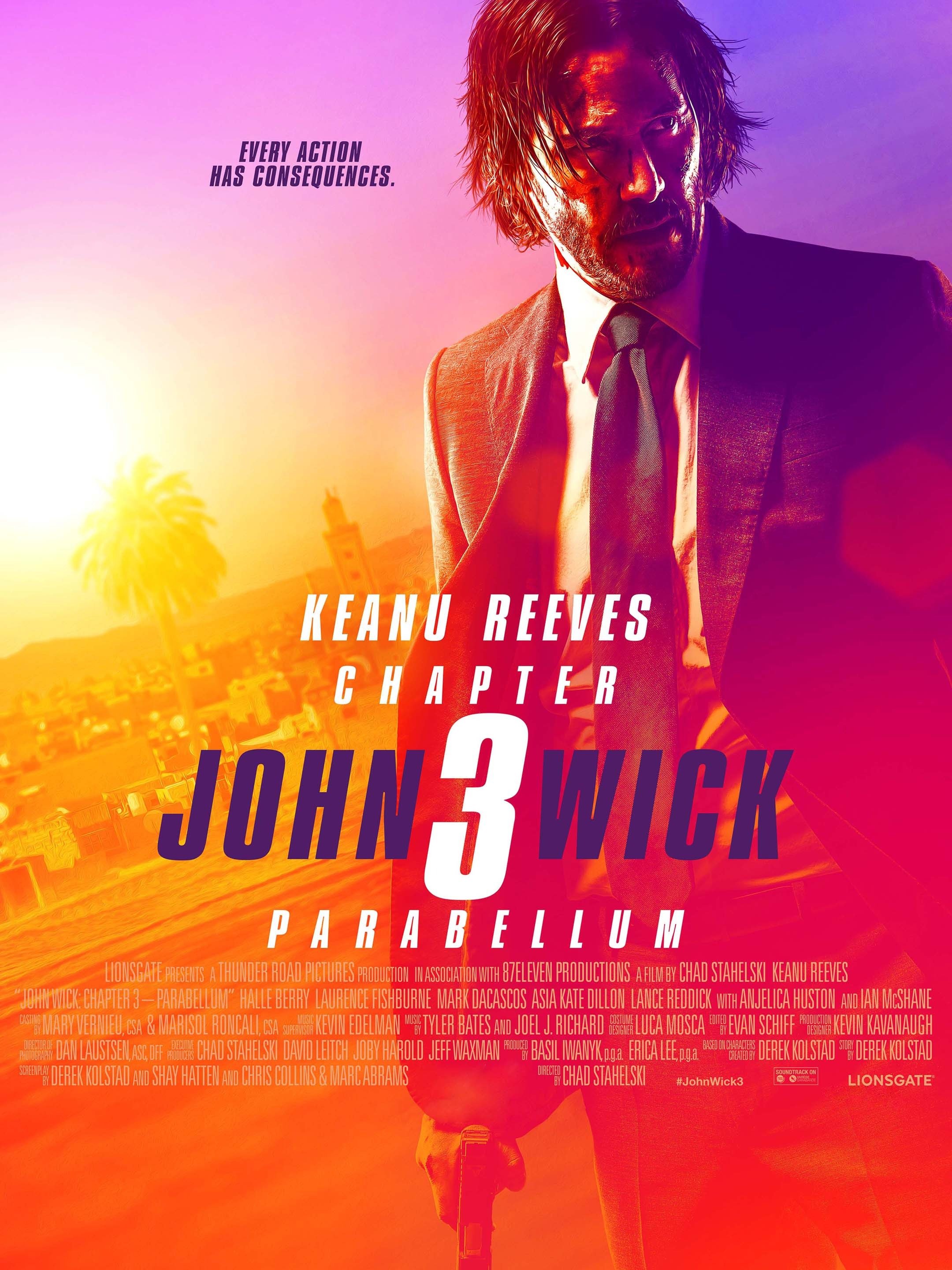 Review
John Wick: Chapter 3 - Parabellum (Action, Thriller) (2019)
Director: Chad Stahelski
Writers: Derek Kolstad, Shay Hatten, Chris Collins, Marc Abrams
Stars: Keanu Reeves, Ian McShane, Halle Berry, Laurence Fishburne
---
After the conclusion of John Wick: Chapter 2 the hunt is on, and John Wick (Keanu Reeves) is excommunicado, every hitman is after him with a large bounty for whoever kills him.
Just as the last part in the film series; Parabellum continues directly from Chapter 2 making it clear that the franchise is great for a binge session, whether you've already seen all three or not. With each iteration, there seems to be an uptake in grand action scenes and impactful moments, with every assassin in the world now being after John Wick, you have to expect a lot of action. Action that is just as exciting and diverse as previous iterations yet also having even more of a focus on the story and explaining some of Wick's past and inner lore all whilst guiding the viewer to his future.
Along with new cast members like Halle Berry playing Sofia, we see familiar faces that weren't killed in the previous film. Both the action and story elements work together fluently. There aren't many moments where the story seemed to move too fast or in an unexpected direction; however, despite being focused on the story, there are points in the script that did feel a bit cheap. The franchise focuses on action but seeing the conclusion the story decisions made could've easily been done differently or in a more effective manner, if only as good as Reeves' gun skills. Talking about skills, whether the story leaves something to be desired or not the action might generally be the best in the franchise, from a knife fight to one of the final scenes in what I'd call ''The Glass Room'' featuring experienced martial artists Cecep Arif Rahman and Yayan Ruhian with Mark Dacascos as their somewhat kooky leader. It is an overall excellently done fighting scene with outstanding choreography and CGI.
There's a lot to say about the entire franchise after rewatching all three Wick films. It might be one of the few franchises where the first isn't necessarily the best, but that doesn't mean I can crown Parabellum as that, improving on so much with the excellency in stunts, set pieces and choreography yet being wholly neutered by the remorseful decisions in the story department.
Being convincing as a serious and hard-hitting action film, this iteration also continues on more than previous parts in not taking itself all too seriously giving us some more moments on the humorous side.
---
Verdict
An uninterrupted continuation of a long to be lasting franchise.
7,6