Review
Jolt (Action, Comedy) (2021)
Director: Tanya Wexler
Writer: Scott Wascha
Stars: Kate Beckinsale, Jai Courtney, Stanley Tucci, Bobby Cannavale
---
A woman that suffers from an extreme case of intermittent explosive disorder controls her anger with a shock vest gifted to her by her psychiatrist. Each time she feels like an outburst is coming with a button press, her emotions are suppressed, that is until her recent date, which she had started showing affection for is murdered, and she intends to take revenge on the killer.
Joining forces with debuting screenwriter Scott Wascha, Tanya Wexler directs a comedic action spectacular with Kate Beckinsale as the main character. Filmed in the United Kingdom and Bulgaria, it started production in 2019 with a mixed cast of familiar and lesser-known actors. ''Jolt'' has been produced by Millennium Media, Busted Shark Productions, Campbell Grobman Films, and Electric Films while distributed by Amazon Studios on their streaming service Amazon Prime.


With a narrated introduction, ''Jolt'' informs us about Lindy's condition. In an undoubtedly overused testing facility lab setting, she's been tested on due to her violent outbursts, more of a superhero power than an actual condition in this case. From there, we move towards a modern-day Lindy who's found a psychiatrist who's also recently gifted her a shock vest to control her violent tendencies better.

The underlying message seems to be about human grievances, pet peeves and such, where most of us feel like we should keep quiet and control ourselves; Beckinsale's Lindy now snaps and lets her frustration take over, knocking out an impatient waitress on her bathroom break or kicking the hell out of a subway man-spreader. That itself brings an essence of cathartic release for frustrations trapped inside of most individuals; this is combined with corny yet fairly funny humorous tones, sometimes more understated and other times a bit too apparent and uncomfortable.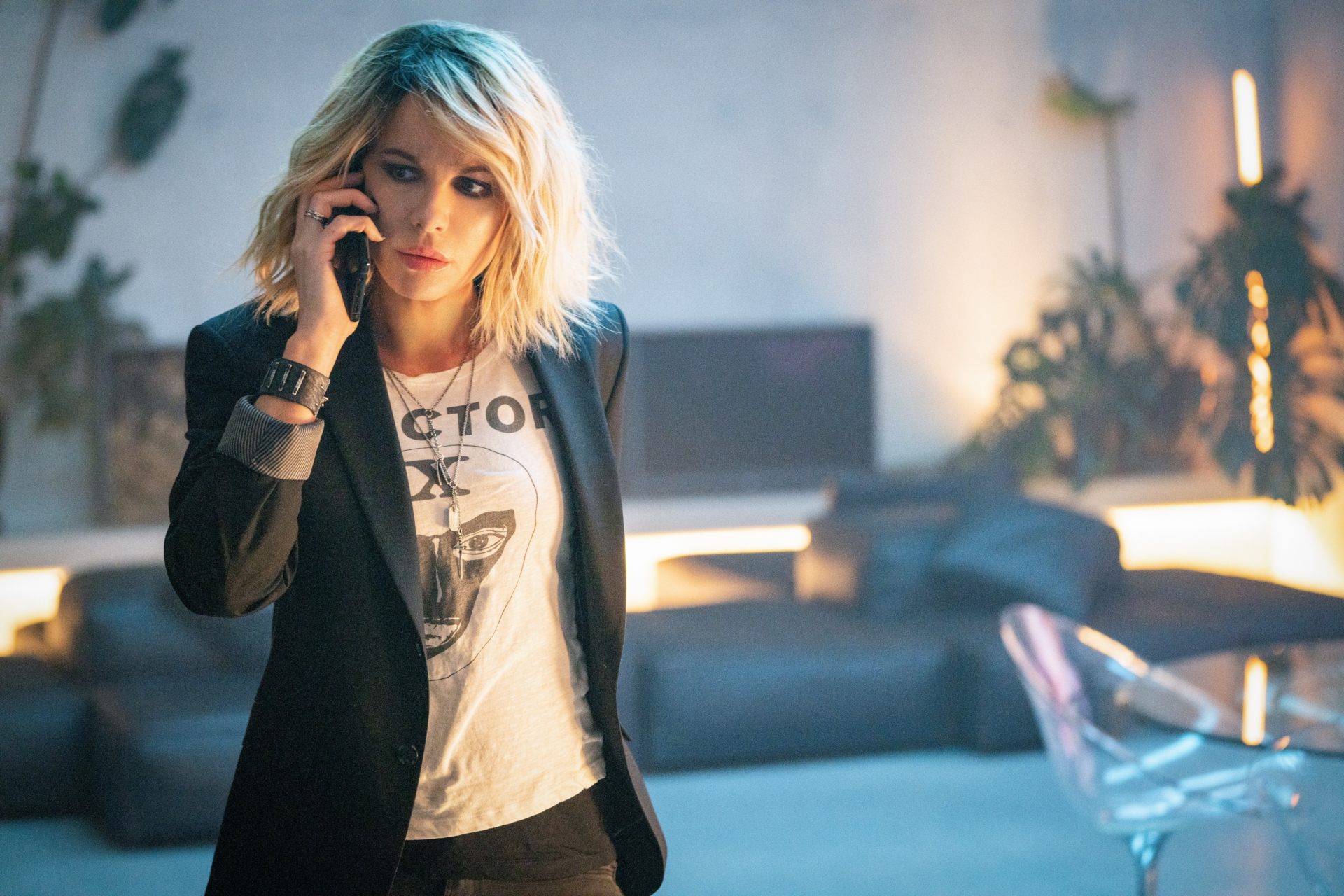 It's pretty clear that ''Jolt'' is yet another in the line of recent female-lead, single protagonist action flicks, which is a good thing when executed correctly, which is sadly not something to be said about ''Ava'' or ''Kate'' for example. In this case, I'm glad to say it does work, certainly not surpassing the classic ''Kill Bill'' franchise, yet; it does action scenes well enough apart from them being edited together too much. In addition ''Jolt'' effectively uses a similar trope to Robert Downey Jr.'s series of Sherlock Holmes films, showing how Lindy would brutally kill those that frustrate her before jumping back to the current moment in time.

On further retrospection, is ''Jolt'' an amazing film, no, certainly not. Yet, it does entertain, and those are films we need to; not every production can be a ground-breaking spectacle. It grants enough of a different take on the ''John Wick'' formula to make it a fun watch and turn out as a bit of a resurgence for actress Kate Beckinsale.
---
Verdict
Shocking!
7,0