Review
Judas and the Black Messiah (Biography, Drama) [True Story] (2021)
Director: Shaka King
Writer: Shaka King, Will Berson, Kenneth Lucas
Stars: Daniel Kaluuya, LaKeith Stanfield, Martin Sheen, Dominique Fishback
---
Being apprehended after impersonating a federal agent and stealing a vehicle in the process, William ''Bill'' O'Neal is offered a plea deal in accordance that he assists the federal bureau with infiltrating Fred Hampton's Black Panther Party.
As Shaka King's second feature film after releasing ''Newlyweeds'' in 2013, It's certainly interesting to see how his style has improved and what growth has been made despite the vast stylistic differences between films. For a director who took long between cinema releases and a topic that seems to fit perfectly within the current world narrative, he's drawn a lot of attention with ''Judas and the Black Messiah''.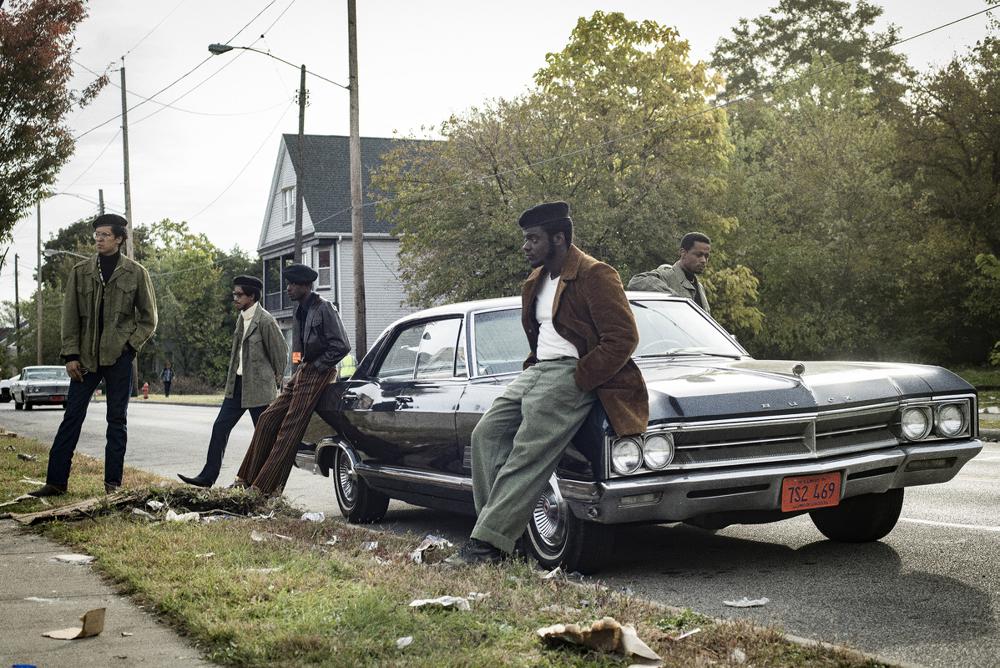 Within such a film, telling the tale of an important yet overshadowed figure in black history lies a script more similar to crime dramas and thrillers. Despite Fred Hampton (Daniel Kaluuya) being at the forefront, I'd argue the main character in the story is Bill O'Neal (LaKeith Stanfield). Even though the script doesn't quite capitalise on all facets, segments in the history of Hampton's endeavours and the different characters within it does well in portraying King's impactful vision.
The film shines a light on the troubling and violent times during Hampton's black Marxist revolution. However, it leaves out most things not directly tied to the Black Panther Party and the FBI undercover investigation. The dialogue and script truly excel with Kaluuya's bombastic speeches, selling the character and almost making you believe he is indeed Hampton himself. But the excellence in his work outshines the others, even Stanfield's part, which is still good but lacks the depth and involvement needed to be on par with Kaluuya's performance.
Some of the most intriguing moments were the parts where there was a lot of retained depth, areas where there seems to be subtext between characters. The most obvious example is O'Neal's hesitance in carrying through with the plans set by the FBI, feeling like he's betraying the people he was tasked to get close to, being, as the title says, a Judas.
It is certainly not easy to direct or even discuss the subjects ''Judas and the Black Messiah'' covers, while Shaka King's feature truly stands out by highlighting this part of history using excellent camerawork and seemingly pushing the actors to give the performances a genuine feel. However, it just has the unfortunate timing to go head to head with Regina King's ''One Night in Miami'' which is just a lot more intricate and influential within its narrative and less of a straight shot.
---
Verdict
Biblical narratives are retold through a modern cultural divide, yet the simplicity is conflicting in telling the whole story.
8,0