Review
Kate (Action) (2021)
Director: Cedric Nicolas-Troyan
Writer: Umair Aleem
Stars: Mary Elizabeth Winstead, Woody Harrelson, Miku Patricia Martineau, Tadanobu Asano
---
Hired assassin Kate is designated to kill a high-ranking Yakuza boss, yet time is limited due to the slow-acting radiation poisoning she contracted.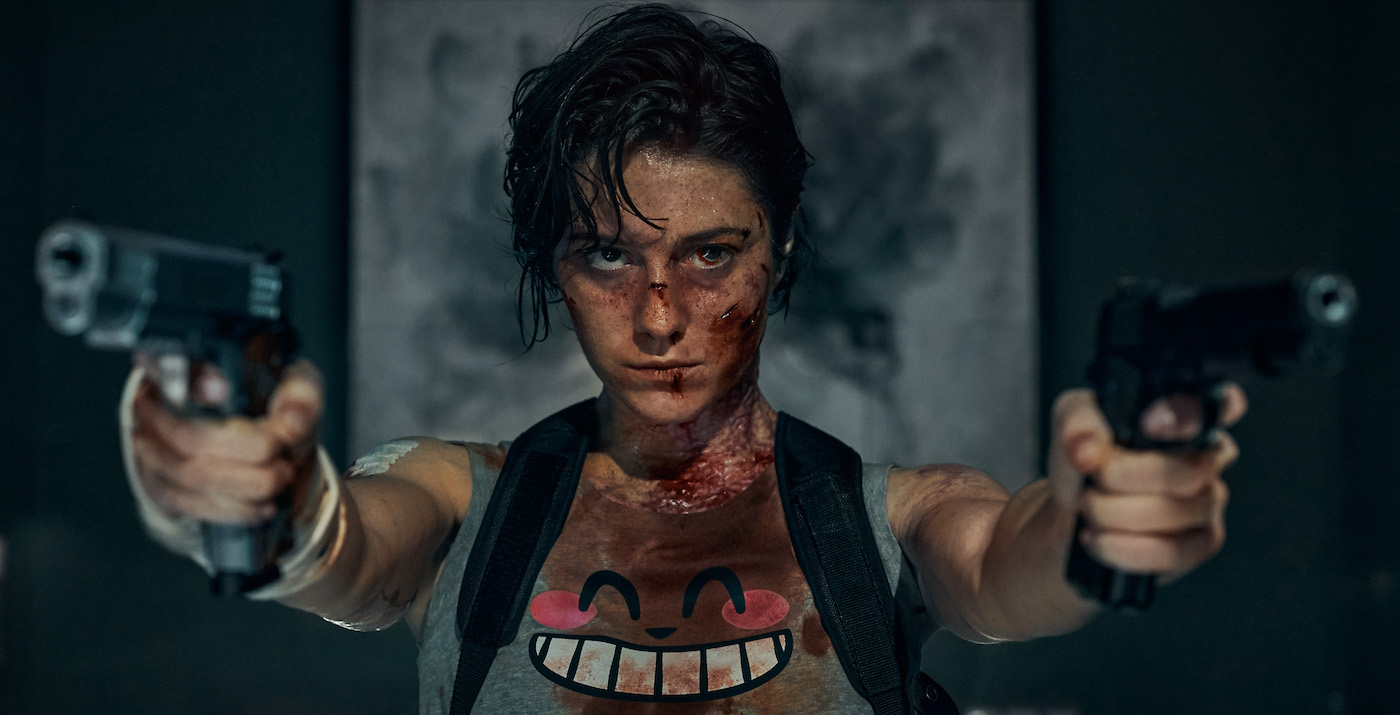 Releasing on Netflix, ''Kate'' is the latest film by director Cedric Nicolas-Troyan, written by Umair Aleem. With only some shorts and two features between them, Nicolas-Troyan mostly has experience in the visual effects department working on some movies in the ''Pirates of the Caribbean'' franchise, among others.   
With Winstead playing the titular character, they certainly have a fitting cast on their hands due to her wealth of experience in action films such as ''Scott Pilgrim vs. The World'', ''Gemini Man'' and, most recently, ''Birds of Prey''. The locales of Osaka and Tokyo and the brutal action sequences set in well-stylised sets are where ''Kate'' shines the brightest. The fight choreography is solid, with the actress doing most of her own stunts after her stunt-double Hayley Wright got injured during the first day of shooting in Thailand.
While the opening scenes pass in a blur, the story quickly becomes clear; character Kate (Mary Elizabeth Winstead), being a high-profile assassin supported by her mentor and handler Varrick (Woody Harrelson), goes off the book and is poisoned in the process. Anything that follows these initial moments doesn't really matter, and you're expected to ride the flow and enjoy the action. There's not much of a difference between ''Kate'', and many other action flicks, the most direct comparison being a female-lead version of ''John Wick'' but perhaps more directly comparable with the ''Kill Bill'' franchise, the recent ''Ava'', and even having similarities to the classic ''Leon the Professional''.  Bearing such strong similarities to films that have gone before, it just seems like a carbon copy.

Despite being something so overly familiar, the acting is as expected from Winstead, Harrelson and others with effective impact from the action sequences in a grimy and dark underground Japan. Winstead especially furthers her career in action-focused roles and is sure to land similar roles in the future as she has done in the past. As long as you have low expectations or the simple interest to have an action movie on in the background ''Kate'' is your girl, but if you're looking for that ride or die flick that never disappoints, look elsewhere.
---
Verdict
Kate arrives about ten years too late.
6,0