Review
Kimi (Crime, Drama, Thriller) (2022)
Director: Steven Soderbergh
Writer: David Koepp
Stars: Zoë Kravitz, Byron Bowers, Rita Wilson, Devin Ratray
---
Isolated inside her home, Angela (Zoë Kravitz) has developed agoraphobia finding it impossible to leave her apartment. She finds some solace in her work as a tech analyst until she overhears a possible crime and becomes dead-set on reporting it to the authorities.
The newest Thriller by Steven Soderbergh plays out in a world similar to ours, the COVID-19 pandemic seems to be a nearly elapsed memory, yet people like Angela are still struggling. Featuring many interior scenes filmed in Los Angeles, the later scenes we're shot in Seattle, where the film is set. ''Kimi'' has been produced by New Line Cinema and Warner Bros. Pictures, with distribution by HBO Max, where it can now be streamed.


We've already had an abundance of COVID-19 films, yet Steven Soderbergh tries to deviate in the film type, taking drama situations and supplementing them with a thriller narrative. Possibly the most intelligent use of the pandemic scenario Soderbergh introduces heavily is the effect lockdown has on the human psyche, as Kravitz's Angela is delicately held together by prescription drugs. In addition to her isolated existence, we find out she's had prior experience with abuse, deepening our grasp on her character.

It's all set within a world identical to ours, and the only difference is a new smart speaker called Kimi, similar to Apple's Siri or Amazon's Alexa, which both coincidentally also exist in the film's universe. However, unlike those gadgets, Kimi is constantly monitored by tech analysts like Angela, who listen to audio recordings to improve the customer experience. As our primary character overhears domestic abuse, a switch flips and a film mainly centred within a single apartment shifts to a thriller, a very standard thriller, may I add.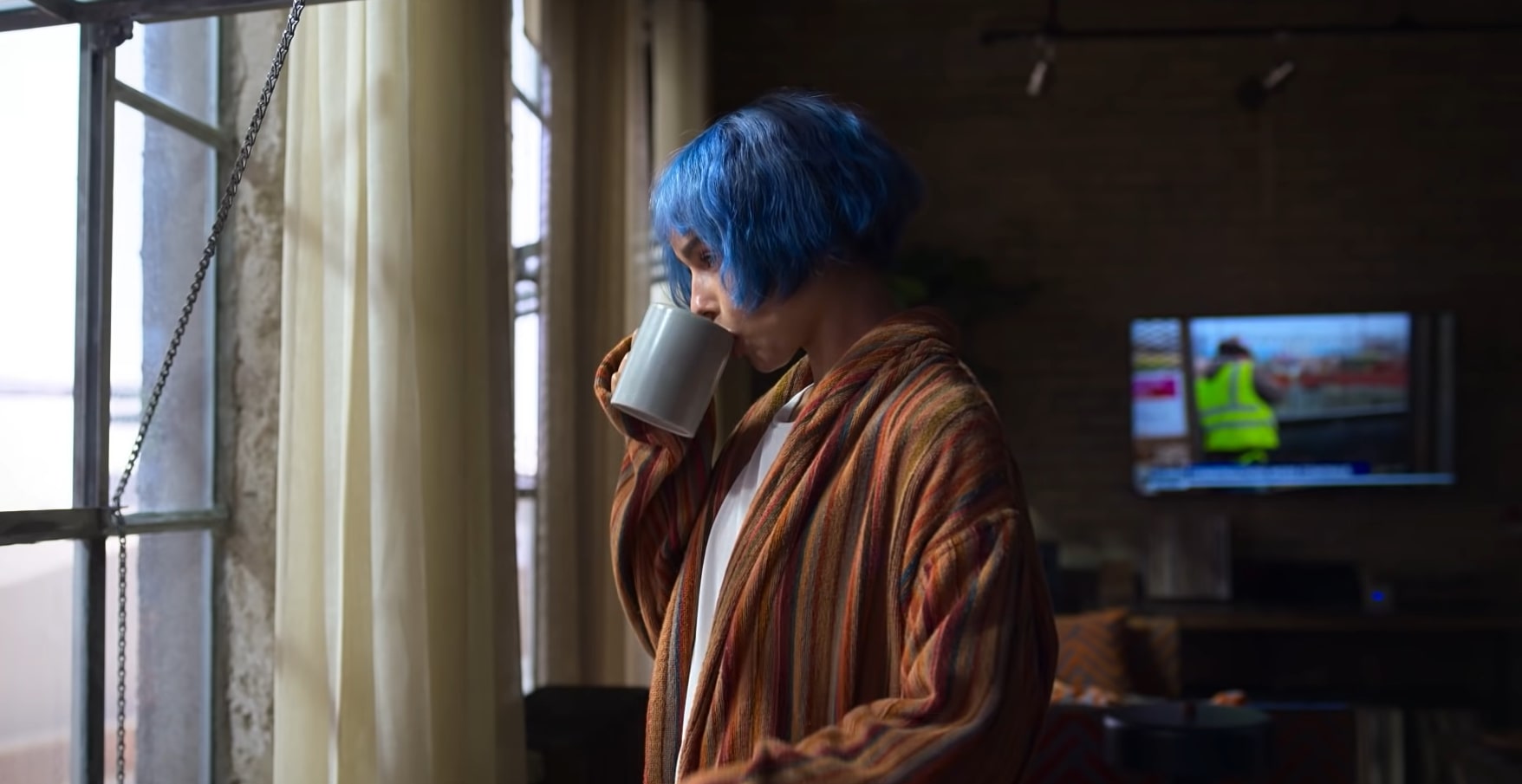 While until that point, ''Kimi'' wasn't the most revolutionary from a pre-COVID-19 thriller's point of view, at least it had the pandemic theme in its pocket; Now, it's barely hanging on to the techy side of the narrative. Quickly devolving into an all too common civilian detective thriller devalues the flick amongst other lazily implemented features, the poorly fitted soundtrack being one of them.

All meant to conclude in a supposedly unexpected chase that unveils the company's darker side behind Kimi. It sorely lacks creativity, rushing towards the inevitable ending. Seeing positive responses from fellow critics makes me scratch my head, but this honestly isn't anything more than a dime-a-dozen thriller with a heaping serving of pandemic sauce. 
---
Verdict
Promising take for a pandemic film but lacks the creative freedom to set itself apart.
5,5