Review
Lou (Action, Thriller) (2022)
Director: Anna Foerster
Writer: Maggie Cohn, Jack Stanley
Stars: Allison Janney, Jurnee Smollett, Logan Marshall-Green, Ridley Asha Bateman
---
Amidst a tempestuous storm, the daughter of a single mother is kidnapped. Overwhelmed with desperation, she seeks an unexpected ally to track down her child in her landlord, forming an unlikely partnership in a race against time.

Released exclusively through streaming, Anna Foerster delivers an unexpected action flick featuring a stone-faced Allison Janney facing dismal circumstances to save a child. Initially, it was meant to be produced with Paramount Pictures, but after plans changed, Bad Robot Productions decided to produce independently, with distribution handled by Netflix.

Somewhere on a remote island in the State of Washington, Lou (Allison Janney) and her dog Jax spend their days oftentimes isolated. Nearby lives Hannah (Jurnee Smollett) and her daughter Vee (Ridley Asha Bateman), offered the patch of land by Lou as long as rent is paid. Once a turbulent storm hits, the power cuts out, and while Hannah checks the fuse box, her presumed deceased military ex-husband breaks into their home and kidnaps Vee. Unable to call the police and with no one else close by, Hannah requests Lou's help, who hesitantly agrees to track Vee and the husband— being far more capable than expected.


From a thriller perspective, Foerster's ''Lou'' turns the dial-up to full-blown action with a narrative inspired by ''Taken''. Her female-cast, lead by an indomitable Allison Janney, accompanied by Jurnee Smollett, delivers a family-drama in the direst of circumstances.

Within less than half-an-hour, severe circumstances overturn an adequate thriller narrative introduction. The fuse burns fast as the initial spark ignites, and with shock-and-awe, the moderate pace is left behind. It's a fair adventure with a mixed tone, carried on the veteran shoulders of Janney.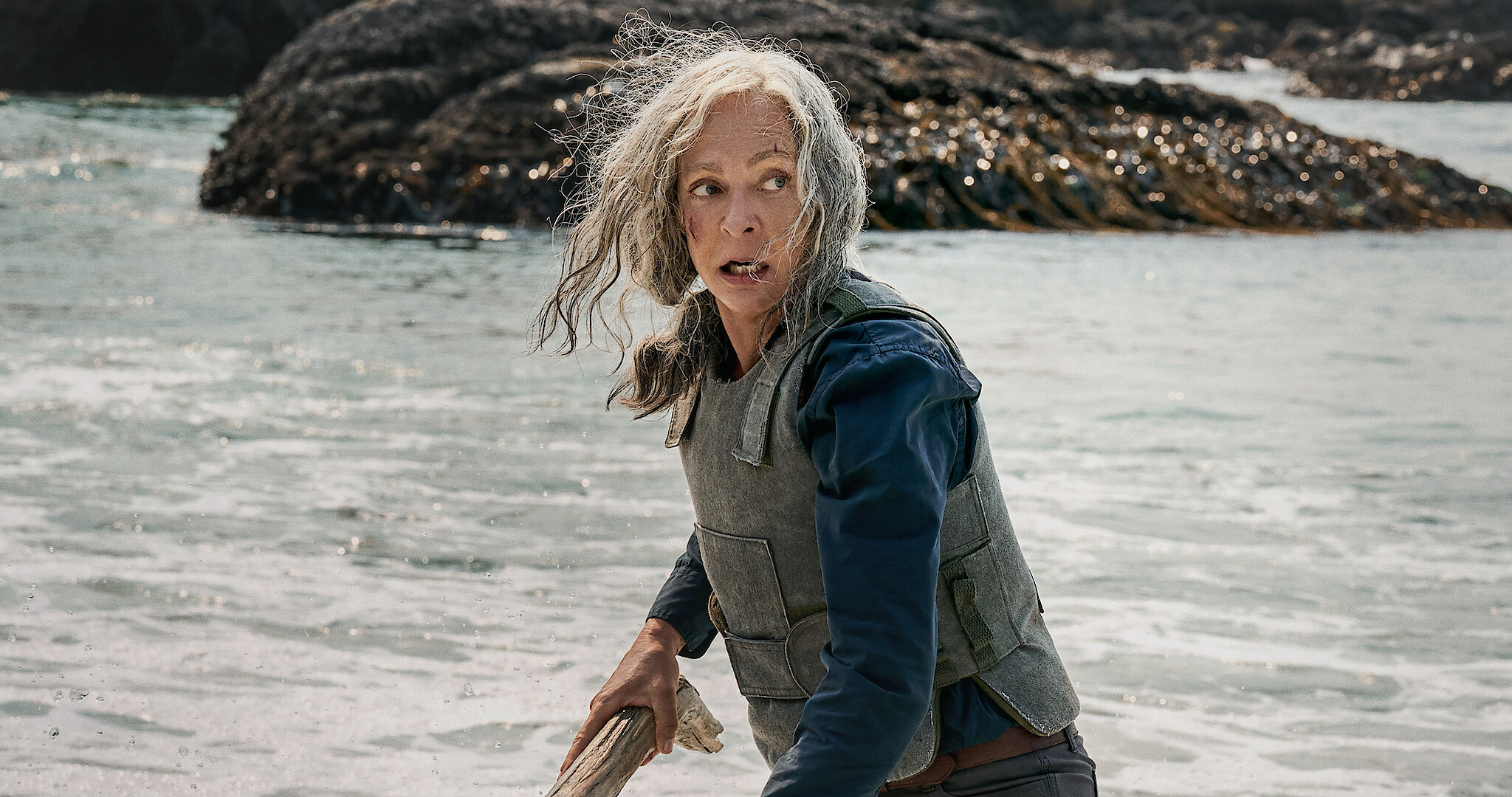 An intense action movie could be exhibited within the setting and atmosphere, yet lacking much in tone and understanding of the feature it wants to be. Even the performance by Janney completely stonewalling anyone around her, communication between her and Smollett's Hannah becoming extra difficult that ceaseless attitude barely loosening is quite crafty despite playing down on some much-needed chemistry between them and any other actor on the screen. If anything, Foerster's film provides an accessible viewing experience without wholly capturing the audience or even coming close to many other projects featuring similar tough protagonists.

Truly, there's something to enjoy within this exaggerated Netflix showing, and I notably approved whenever it hammered down on its thriller features. Still, it feels as if Foerster desperately needs to re-approach her filmmaking style and discover something that engages her strengths without copy-pasting generic and incoherent action movie tropes.
---
Verdict
Lou-kewarm
5,0