Review
Luckiest Girl Alive (Drama, Thriller) [Based on Novel] (2022)
Director: Mike Barker
Writer: Jessica Knoll (Based on Novel by)
Stars: Mila Kunis, Finn Wittrock, Chiara Aurelia, Carson MacCormac
---
Seemingly living her best life, Tifani "Ani" Farelli (Mila Kunis) is contacted by Aaron Wickersham (Dalmar Abuzeid), who's making a documentary about a traumatic part of Ani's past, which throws her perfectly fabricated life into disarray.
Based directly on Jessica Knoll's novel, she also wrote the screenplay for it becoming Mike Barker's latest film. Someone who's directed many episodes for series such as "The Handmaid's Tale", "Fargo", and "The Sandman". Initially, the film was set to be produced under Reese Witherspoon and Pacific Standard, yet was scrapped until it re-emerged in February of 2021 with a new team. The film has been produced by Picturestart, Made Up Stories, and Orchard Farm Productions while distributed by Netflix on their streaming service and shown in limited theatres.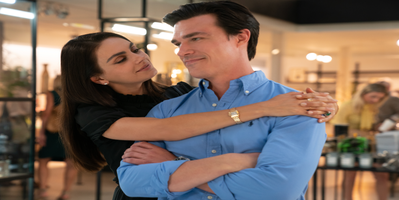 Working for a woman's magazine, soon to marry her boyfriend Luke and perfectly composed at all times. Ani, despite past circumstances, appears as the perfect example of a young woman in today's society. But when a documentary filmmaker uncovers the past, her resistance is tested by recounting the memories of traumatic times.
With Mila Kunis at the helm, we're presented with a stylistic upper-class environment reminiscent of TV soap operas but sending the message through neat cinematography and intelligent use of Kunis narrating Ani's inner workings. While such an environment and theme might not work for every type of viewer, it does present a harrowing drama within, yet the way it uses specific topics as a plot device could be seen as insensitive.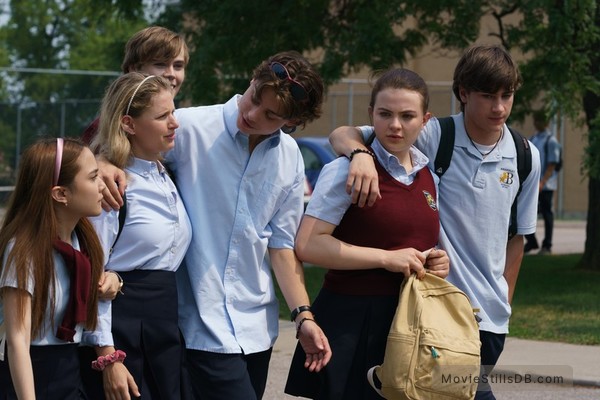 The life of Kunis' Ani is split between flashbacks of her past and the life she's currently living; two completely different, not only in lifestyle but also in the fact that a younger actress has been cast. In my observation, such a decision seemed a bit strange at first, but it does tie together, although it wouldn't have been that weird to cast Kunis for both young and mature Ani. Quickly presented with Ani's inner struggle, the fact she's shown as such a held-together woman makes the transition to when the cracks show slightly odd and way too rapid.

Honestly, I did enjoy the storytelling, the layering of trauma presents in an increasingly worrying manner, but at the same time, it is that presentation that lacks tact and could be seen as an emotionless Hollywood capitalising on the trauma of real victims. If we look back at a film like "The Fallout", the topic was shown effectively, without imagery even needed. The performances alone told such a horrifying scenario in a realistic and respectful manner.

If performances by Mila Kunis, Chiara Aurelia, Connie Britton, Scoot McNairy and others are to be judged alongside the sense of style in cinematography, "Luckiest Girl Alive" is quite successful, yet presenting such topics in such a controversial way makes it have a nasty aftertaste.
---
Verdict
Unlucky in execution.
6,2