Review
Maybe I Do (Romance, Comedy) [Based on Play] (2023)
Director: Michael Jacobs
Writer: Michael Jacobs (Based on Play by)
Stars: Emma Roberts, Diana Keaton, Richard Gere, Susan Sarandon
---
The marriage of close friends causes tremors within a young couple's relationship. Due to some additional pressure from their parents, they arrange a dinner—to make or break their bond and future together.

Producing multiple TV-series and the play ''Cheaters'', Michael Jacobs created this film; based on the theatre performance. In ways depressing as a rom-com, it shows a young couple possibly learning from the mistakes of their elders. It has been produced by Fifth Season and Vincent Newman Entertainment while distributed by Vertical Entertainment.

As the relationship between Michelle (Emma Roberts) and Allen (Luke Bracey) turns foul, their parents appear similar. Stuck in long-lasting matrimony, they find love somewhere else, some even fully-engaged in affairs. When Michelle and Allen arrange for their parents to meet, they find out they already know each other and thoughts about the sanctity of marriage come with it.

Generational opinions about marriage become apparent, as even long-lasting bonds seem shaky in ''Maybe I Do''. Asking questions about why marriage is important or actually an enormous sham.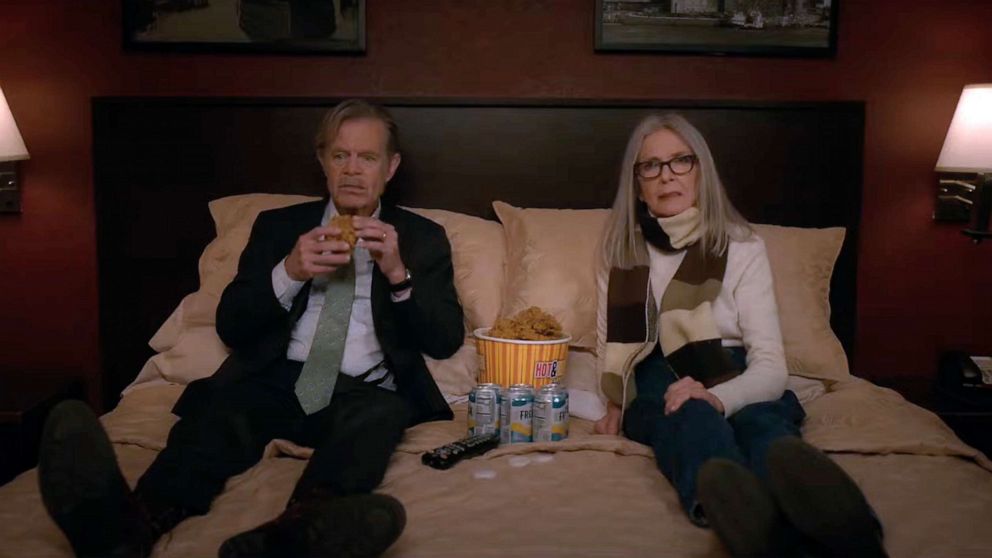 Providing an immense throwback cast, with Diane Keaton, William H. Macy and more, adding Emma Roberts and Luke Bracey as their supposed children, ''Maybe I Do'' tends to feel like a reunion of sorts. Through its initial scenes, Gere's Howard and Keaton's Grace find themselves in differing yet similar situations. Howard engages in an affair with Sarandon's Monica, while Grace proves a lovely companion in a burgeoning friendship with Sam as they can't quite put themselves through such sexual acts outside of marriage.


These affairs of sorts are shown through rather innocuous means before the blossoming young couple finally come into frame. Through these introductory scenes, it's not explicitly told that Keaton's Grace and Gere's Howard are married to Macy's Sam and Sarandon's Monica. But, jokes are made shortly, acknowledging the state of their marriages and who belongs together, as also observed in later scenes. ''Maybe I Do'' seems to represent as a non-progressive film, the actors are a delight to see together, but it's perhaps too traditional with little growth nor development, let alone chemistry between a young couple.

Often these types of films can be described as soap-opera's due to the performances given, but, even more so because of cinematography and an always persistent soundtrack fading in and out within moments. Jacobs' film has a positive note, yet, it appropriates a weird sense of nostalgia and not much else.

It might just be humorous takes, as the script lacks any real narrative depth. But, it also provides some messaging I rather enjoyed, especially from Macy. These questions are somewhat shallow, but wondrous as a whole; however, it never manages to evolve from the play. Stylistically it just isn't what you'd expect from a feature, luckily it doesn't include the lengthiest running time.
---
Verdict
Maybe I don't.
5,3