Review
News of the World (Western, Adventure, Drama) [Based on Novel] (2020)
Director: Paul Greengrass
Writer: Paul Greengrass, Luke Davies, Paulette Jiles (Based on Novel by)
Stars: Tom Hanks, Helena Zengel, Ray McKinnon, Elizabeth Marvel
---
Former Confederate Captain Jefferson Kidd (Tom Hanks) travels the American Frontier, reading newspapers to the local townsfolk. During his travels, he stumbles upon an overturned wagon; and on his inspection, he notices a young girl spying on him from nearby. When calling to her, she's spooked, and Kidd gives chase. Having caught up to her, Kidd sees she's dressed in Native American garb and unable to speak English instead communicating in Kiowa, which is a native language. He realises this western-looking girl is now his responsibility and reluctantly takes her under his wing after Union officials deny his request to take her to family.
An adaptation of Paulette Jiles' novel, ''News of the World'' is directed by Paul Greengrass, quite well known for producing several of the ''Jason Bourne'' films. It was planned to be published under the 21st Century Fox banner; it was transferred to Universal Pictures when Disney acquired the former company. International distribution rights were bought by Netflix, excluding the US.
Having some experience working with Hanks, Paul Greengrass creates a different yet stunning picture, coupling the iconic Hanks with child-actor Helena Zengel. Most discernible in ''News of the World'' are the sharp and clean visuals combined with the regular grime of a western setting. Decisions in filmmaking, such as camera shake at the long stretching portions on the wagon despite how slight they are, make this film an obvious chart-topper in Hollywood. Things like costuming also enhance the experience even more as you're guided through an action-packed and captivating western adventure with many endearing character moments. Due to the jeopardous situations sprinkled throughout the film, it presents a look at 1870 America in a way that its viewers expect.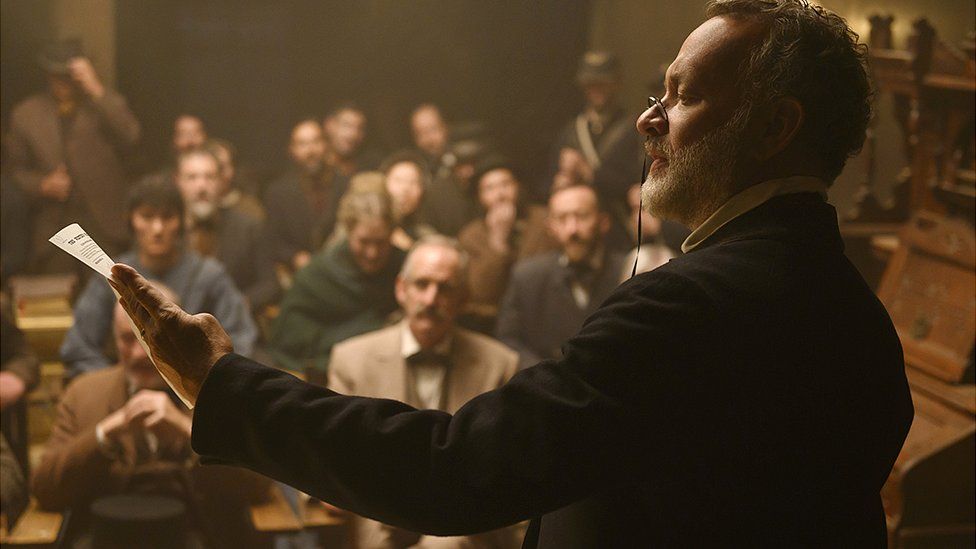 Unlike some of the classics and even other films by Hanks, ''News of the World'' keeps engaging its audience with tension-building through perilous firefights turning the otherwise slow-western into something that a much wider audience can enjoy. The creators brought in Kiowa Tribe member Dorothy White-Horse, who coached young German-born Helena Zengel to learn the Kiowa language to add to the authenticity. Using the native American tongue in combination with German creates a vibrant and more realistic frontier allowing the viewer to understand it was quite usual in these times to have diverse ethnicities all over the continent.
From the visuals and costuming to the detailed environments and attempted authenticity, ''News of the World'' is a predicted blockbuster that will go over well with most. While undoubtedly a successful blockbuster, it does leave a little to be desired.
---
Verdict
It's not news that Tom Hanks does amazingly well once again, and this film is one to go back and see.
7,7