Review
Nightmare Alley (Crime, Drama, Thriller) [Based on Novel] (2021)
Director: Guillermo Del Toro
Writer: Guillermo Del Toro, Kim Morgan, William Lindsay Gresham (Based on Novel by)
Stars: Bradley Cooper, Cate Blanchett, Willem Dafoe, Rooney Mara
---
Hiding from his past, a vagabond joins a fairground coterie being taught the way of clairvoyance while discovering precisely what goes on behind the scenes of such a carnival. Once he meets a young woman who is part of the crew, they decide to decamp travelling to the city, fooling rich people with their act.

As the second feature film based upon William Lindsey Gresham's novel, the first being a 1947 Edmund Goulding-directed effort, Guillermo Del Toro does something differing heavily from past projects while retaining elements within his style. Initially, Leonardo DiCaprio was discussed to play Bradley Cooper's part, but the latter got cast in the end. ''Nightmare Alley'' was produced by TSG Entertainment and Double Dare You Productions while distributed by Searchlight Pictures.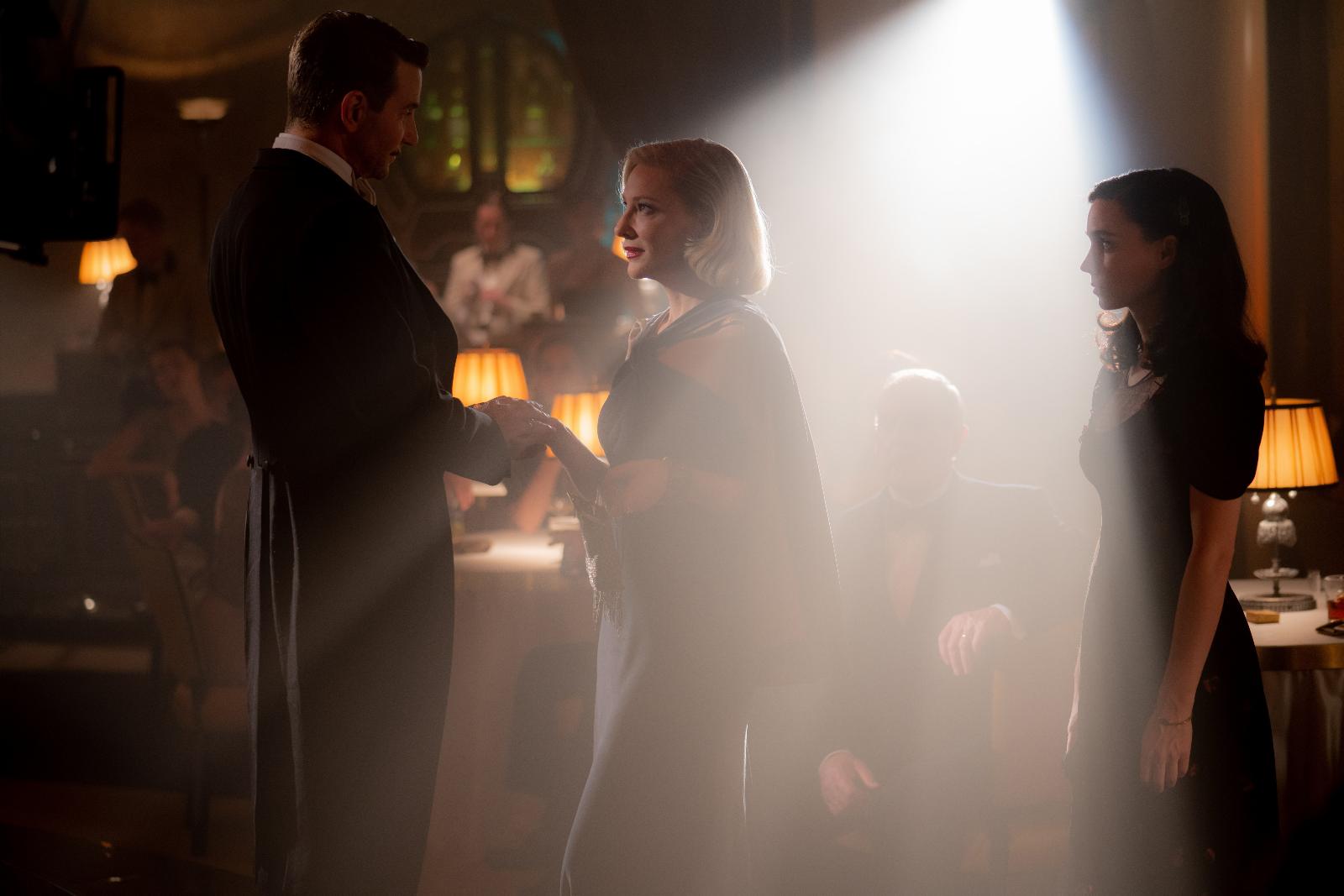 Leaving behind an unsavoury past, Stan Carlisle (Bradley Cooper) joins a carnival troupe, hiding from his former transgressions. As he spends time with these idiosyncratic and outlandish folks, he meets Molly Cahill (Rooney Mara), whom he falls in love with and decides to take with him in aims to take his lessons from the fair and profit immensely from fooling the upper classes. When Stan meets a psychologist, who knows he's playing a charade, they combine efforts and make the most profit Carlisle has ever made.

While ''Nightmare Alley'' certainly plays as a divergence of past Del Toro projects such as ''The Shape of Water'', ''Pacific Rim'', and the two ''Hellboy'' films, it most certainly shows his authentic style. Presumably more of a horror film, and not just because of the name; ''Nightmare Alley'' presents a twisted subset of humanity, undesirables that might be charming but who'll take any chance they can to stab you in the back for a quick buck.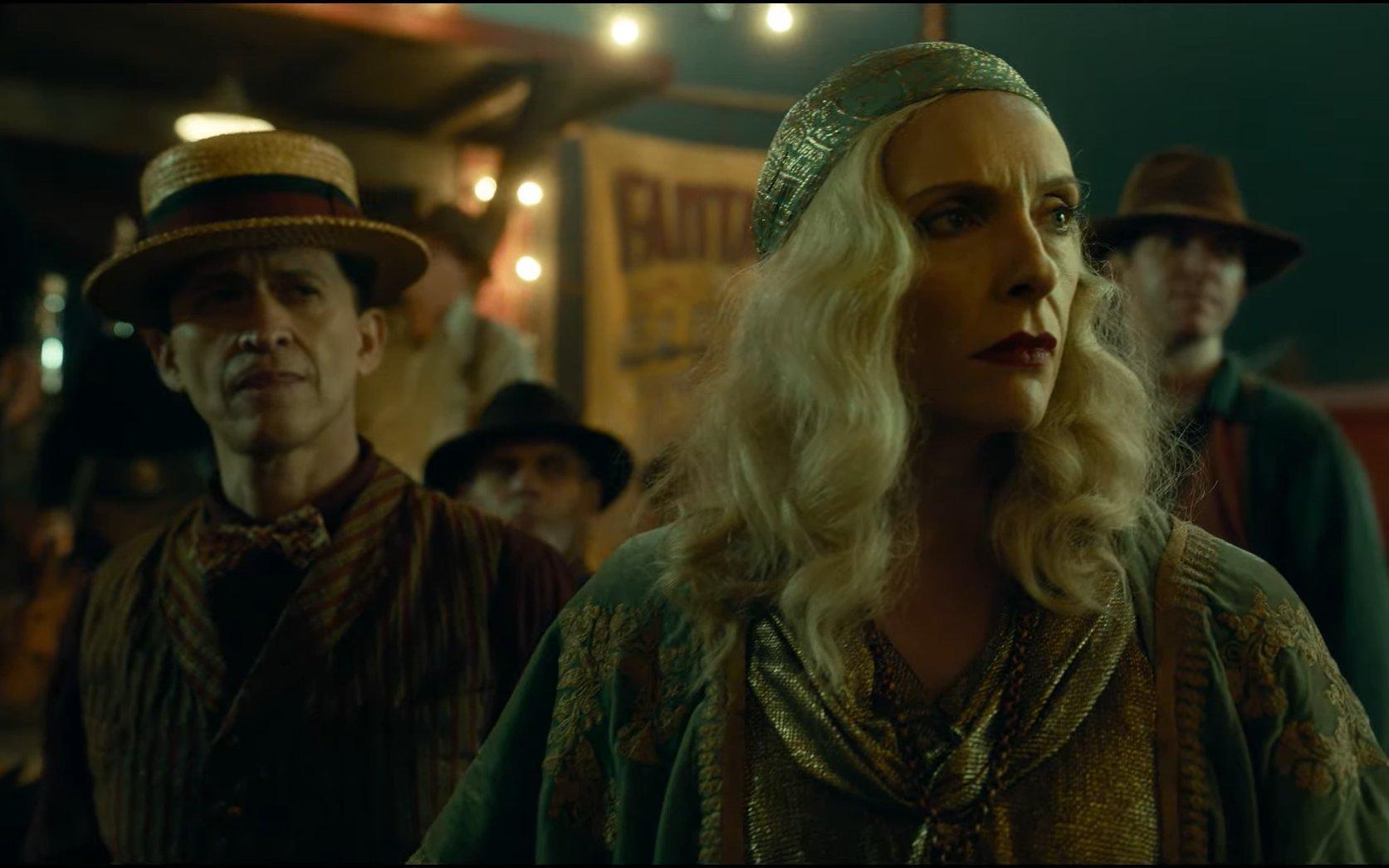 The expansive first act begins on the fairgrounds, with an eclectic bunch of characters portrayed by a who's who of excellent actors. Cooper seems to mostly portray facets of himself in a typecast manner among this group but convinces enough within an incredibly atmospheric and well-woven narrative. While it feels like a pity to depart from the initial act and its spectacular location, the narrative unfolds further, highlighting more of the neo-noir crime. It's definitely one of Del Toro's specialities to create such a defined and meticulously formed world, no, showcase.

Undoubtedly a tragedy, it's much different than others in that way. You're not meant to support Cooper, although his charisma certainly makes you enraptured with his journey. It's an easy fault in storytelling, where you have this unlikable character as the protagonist, and you end up not caring, ''Nightmare Alley'' makes you care not just due to the charisma and acting but due to the excitement around it all as well— being a masterclass in presenting such a character.

From the grotesque, gory, creepy carnival capitalising on the contrast of colour and a darker narrative to a web of intrigue and crime leading to an ultimately unavoidable catastrophe. In length, it's quite a sitting, but you won't be bored for even a minute.
---
Verdict
Anything but a nightmare to watch.
8,6