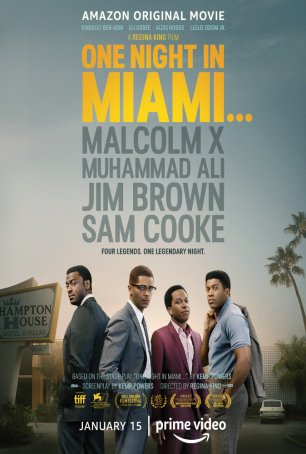 Review
One Night in Miami (Drama) [True Story] [Based on Stage Play] (2020)
Director: Regina King
Writer: Kemp Powers (Based on Play)
Stars: Eli Goree, Kingsley Ben-Adir, Aldis Hodge, Leslie Odom Jr.
---
A recreation of the night Muhammad Ali, Malcolm X, Jim Brown and Sam Cooke came together in a motel after Ali had won his title match against Sonny Liston. Sparking a discussion about civil rights and black culture.
Mostly known for her acting career, this is Regina King's feature film debut as a director, beforehand having primarily directed TV show episodes. As an actress, she's known for playing parts in ''24'', ''Southland'', ''The Big Bang Theory'' and most recently Damon Lindelof's HBO mini-series ''Watchmen''. As a proclaimed actress, it will be even more exciting to see how her directing career will turn out and I'll certainly be paying close attention to it.
Regina King's latest work is a fictionalised account of real-life circumstances. Right as it starts, before even having seen 10 minutes of it, I sensed something incredible about this film.
Something unique that had nothing to do with the subject matter or the script. Perhaps a style thing or the way it tells the story of four characters flawlessly switching between them ahead of them all coming together in the motel room.
When it begins discussing the complex subject matter, it is effective in doing so; as modern-day people, it has been impossible to stay ignorant of history and specifically the inhumane crimes against black people. Specifically looking at a southern past, we see Jim Brown ''Aldis Hodge'' have a conversation with a white man. They converse as family friends, and as soon as Brown offers to help him with moving some furniture, the answer he gets is ''You know we don't allow niggers in the house.'', if that isn't hitting in some way, you might never understand. Following up from such a compelling scene, we see Muhammed Ali (Eli Goree) (Still using his birth name Cassius Clay) working up to his match with Sonny Liston (Aaron D. Alexander) as the remaining characters being Malcolm X (Kingsley Ben-Adir) and Sam Cooke (Lesley Odom Jr.) are dealing with their own life struggles as well.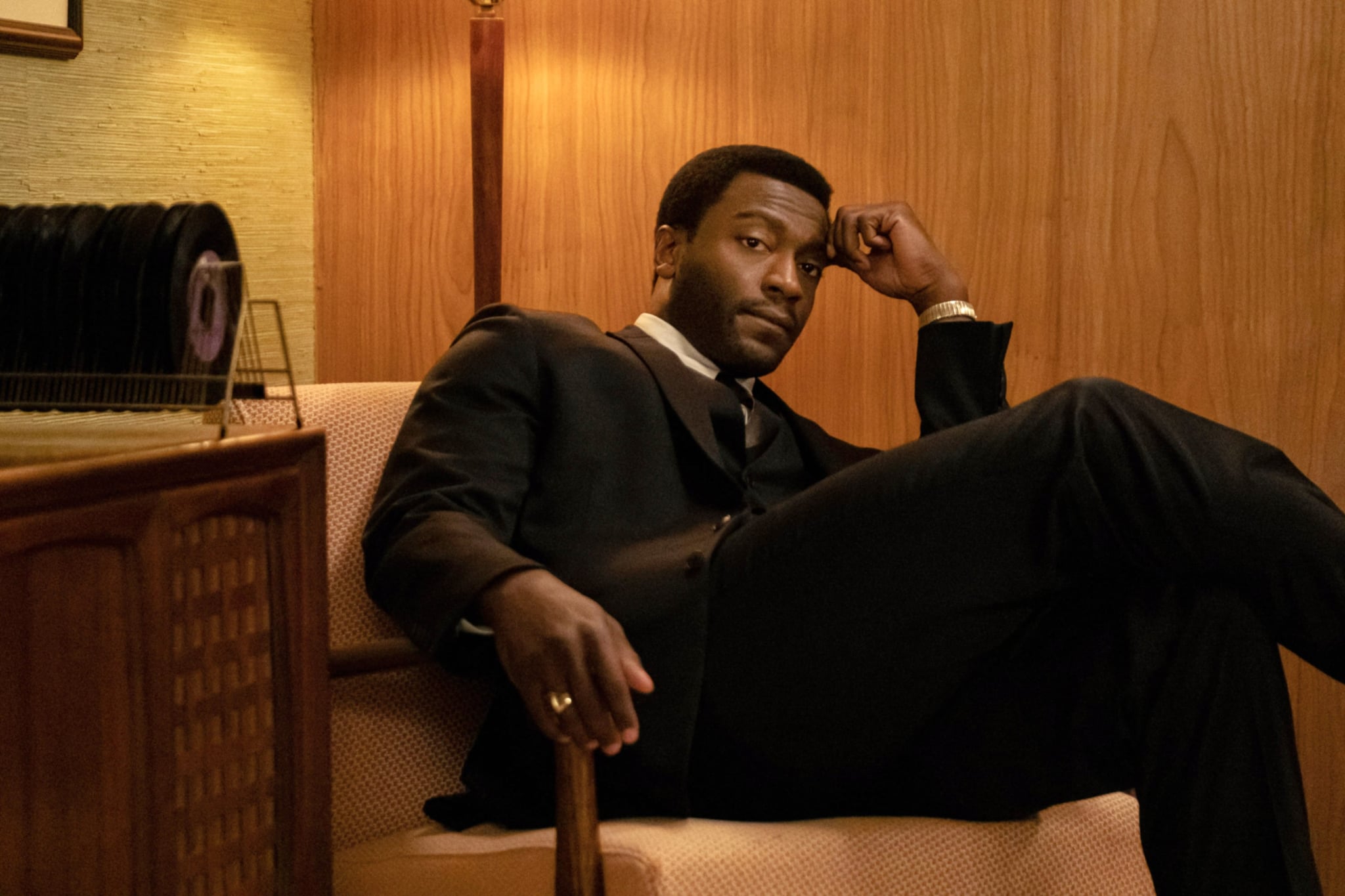 Although the initial sequences are great on their own, used as an introduction, the story eventually puts the historic main characters in the motel where the rest of the script will unfold. To place an entire movie's script within a motel room with the characters just having conversations is a ballsy move. Yet as noted before, there's something special here. Powers' writing combined 
with King's directing is almost perfect. It'd been easy to focus on these characters and their struggles without starting a discussion of whether it was all good or not, and other such movies have created narratives looking at black history in a romanticised type of way. In this case, however, opinions of doubt are also shared. Malcolm X might've played a pivotal role in empowering black people to rise up for their individual rights. Without a doubt, he also had characteristics that could be defined as racist. His tendency stemming from his time with ''The Nation of Islam'' is the most apparent truth: calling white people ''White Devils''.
Without stretching too much about the political viewpoints, which are unavoidable, I want to end this by saying ''One Night in Miami'' is an achievement in the skill of holding the viewer's attention. Most people, especially younger generations, need a snappy plot with a ton of action and quickly gets to the point of things. That doesn't happen here, but still, it has a lot of content; there is actually quite a lot happening within the slow narratively based film, and it's impressive. If you ever need to have an example of the phrase ''Quality over Quantity'' this film would be that.
---
Verdict
I'd spend a second night in Miami, and maybe even a third.
9,7