Review
Paradise Highway (Thriller) (2022)
Director: Anna Gutto
Writer: Anna Gutto
Stars: Juliette Binoche, Hala Finley, Morgan Freeman, Cameron Monaghan
---
With her brother imprisoned and fearful for his life, a female truck driver agrees to smuggle contraband to keep him safe from further harm within the prison until his parole date comes up. Once arriving at the pick-up the cargo is a young girl, and when the drop-off goes wrong much uncertainty is to come.

In her feature film debut, Anna Gutto provides an overshadowed film, in the likes of ''Se7en'' ''Zodiac'' and many other films of the time. It was filmed in Jackson, Brookhaven and Clarksdale, Mississippi and produced by Grindstone Entertainment Group and Silver Reel while distributed by Lionsgate.

To provide safety for her imprisoned brother Dennis (Frank Grillo), female trucker Sally (Juliette Binoche) agrees to transport some prohibited cargo. Unbeknownst to her, the cargo is a child called Leila (Hala Finley) who upon arrival at the drop-off point shoots the recipient with Dennis' shotgun which Sally keeps for safety.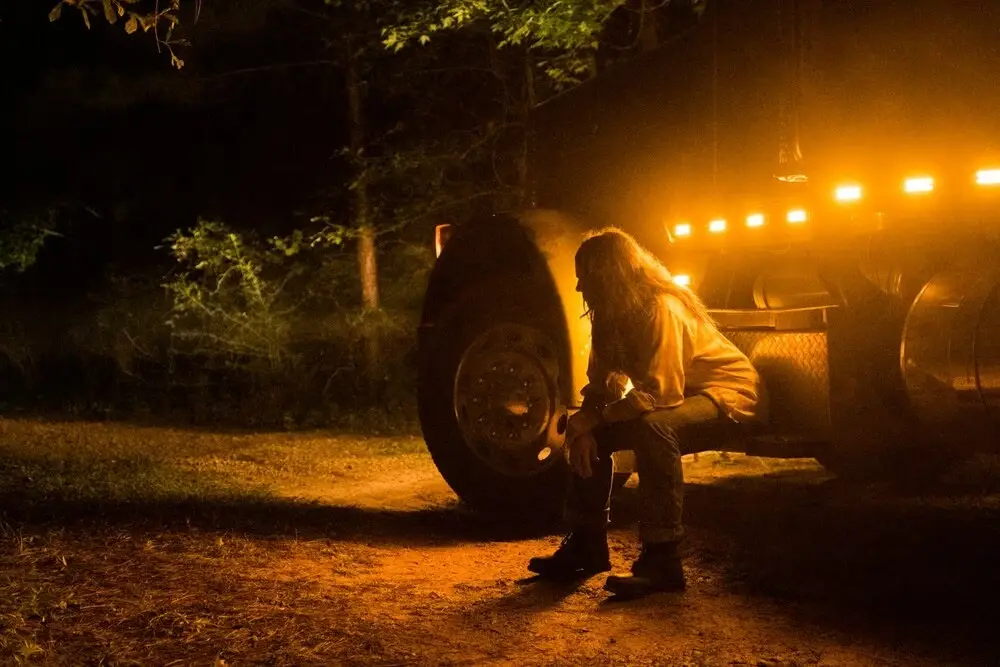 Decidedly an investigation film, following the supposedly guilty party. Binoche plays an effectively dramatic female truck driver. There's a film within that deserves some praise.

From a sufficient introduction to Binoche's Sally and her life, travelling through America with her fellow female truck drivers on the radio there's a unique tone. Once the narrative approaches what we're to experience for the rest of the film it has some sense of hopelessness and desperation due to the believable acting by Binoche. Alongside her, there's none other than Morgan Freeman, Cameron Monaghan and even B-movie savant Frank Grillo, despite not seeing the latter much until the final parts of ''Paradise Highway''.


This aforementioned promise is paradise to be followed an endless stretch of highway, there's some tension yet it feels underdeveloped and underserviced. Which is a true shame. It's based upon human-trafficking yet, this and the lifestyle of Binoche's Sally could've been further developed. It's an overly long picture, If shortened and given a bit more depth could've been a solid little film. Especially an unneeded plot twist for the sake of having one demolishes what's been built.

Certainly ''Paradise Highway'' isn't the end of the road for Gutto, once she finds her voice there are intriguing future features to come.
---
Verdict
Paradise lost.
6,2