Review
Plane (Action, Thriller) (2023)


Director: Jean-François Richet
Writer: Charles Cumming, J.P Davis
Stars: Gerard Butler, Mike Colter, Yoson An, Tony Goldwyn
---
Forced to operate a commercial airliner through dangerous circumstances, a rowdy pilot has to perform an emergency landing to save his crew and passengers. Once landed, they realise what seems like safety is an island controlled by a hostile militia group.

With a few English and French spoken action thrillers under his belt—Jean François Richet's ''Plane'' serves as his tenth directed feature. The project, co-produced by Gerard Butler as well, was pitched by Charles Cummings in 2016 before finally being made. Some politicians in The Philippines voiced criticism due to the negative impact such a film could have on tourism and how it indirectly depicts a supposed lousiness of their military forces on Jolo Island as opposed to real-life circumstances in their point of view. The film has been produced by MadRiver Pictures, Olive Hill Media, Di Bonaventura Pictures and G-Base while being distributed by Lionsgate.


After an unavoidable emergency landing due to hazardous weather, Commercial Pilot Brodie Torrance safely lands Flight 119 on a scarcely inhabited island in The Philippines. Unbeknownst to him and Co-Pilot Samuel Dele (Yoson An), their supposed sanctuary is home to a militant guerrilla group. They fight for their lives, hopefully long enough to fend off the aggressors until their rescue team arrives.

Using a rather plain title, Gerard Butler stars alongside an always buff Mike Colter in an eventful action encounter on a rarely used location. With the eventual crisis evident, we're introduced to a relatively limited group of passengers, creating some familiarity with a group who'll primarily end up as victims. Colter's Louis Gaspare plays a wanted felon escorted by an officer; alongside him are two bratty young women, a married couple, a cranky corporate mogul and several others—not all getting as much screentime.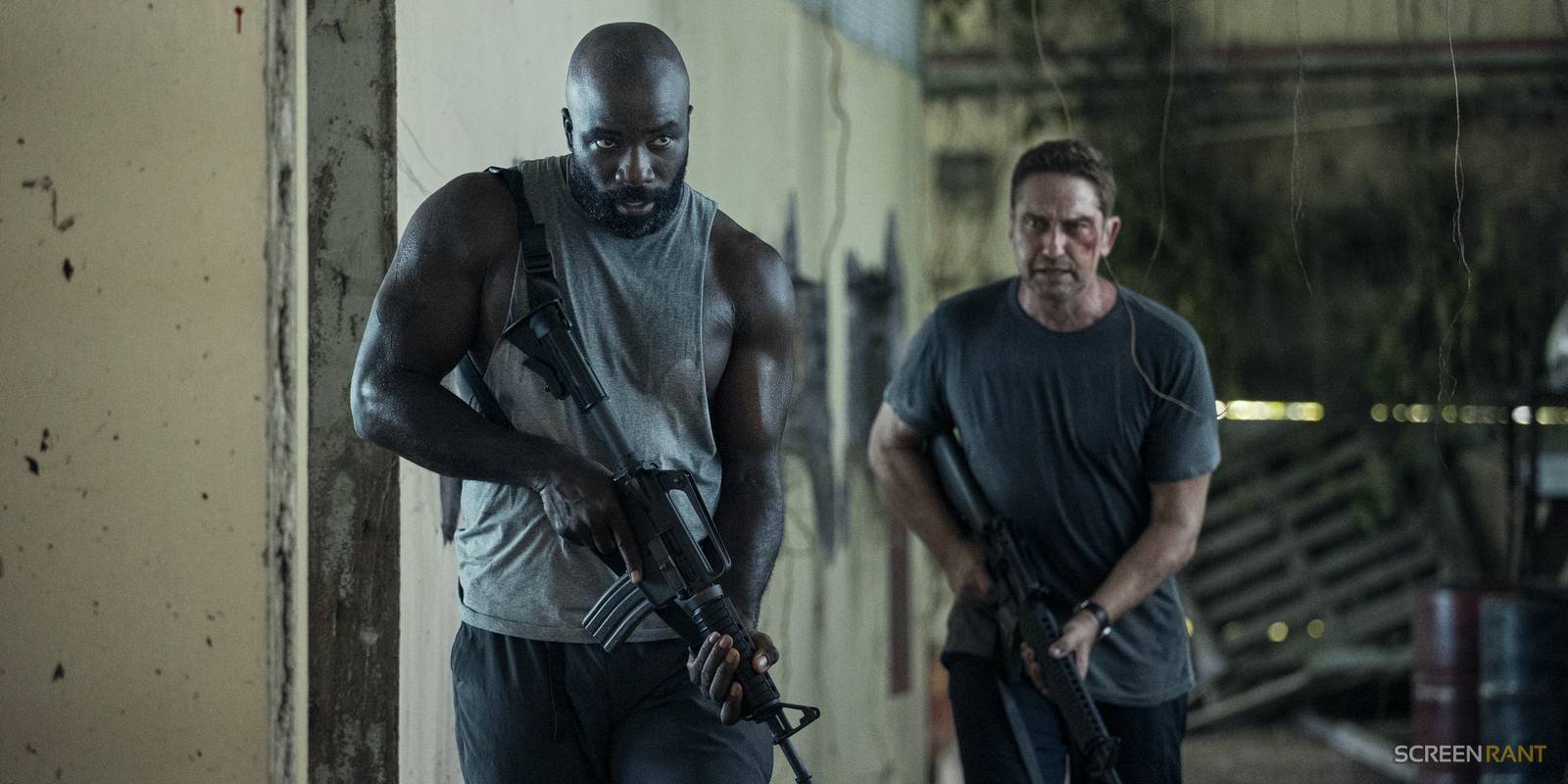 In an unsafe situation, Butler's Torrance acts as an apparent leader, quickly assigning fugitive Gaspare to accompany him as they try to contact someone for rescue. They struggle to survive as they defend themselves against the rebel Filipino belligerents who actually speak Tagalog—a respectable touch. We're introduced to the crisis-response team, led by Goldwyn's Scarsdale, who's undoubtedly unexpectedly prepared to engage in a skirmish with the foreign aggressors.

These fundamentals provide an easy-going action flick, providing the usual tension, light drama and plenty of gunplay. ''Plane'' never arrives at an impactful film but does the bare minimum to reach popcorn-entertainment status. It's a rapid-moving vessel to kick off 2023's action catalogue, and if you're anything like me, now and again, you'd enjoy someone being punched in the face ''Plane'' scratches that itch.

Slightly unique with the setting and presenting guerrilla warfare with a badass pilot and fugitive leading the charge, this might not be what we'd prefer in quality. Nevertheless, it provides some basic entertainment.
---
Verdict
Dead on arrival.
5,6