Review
Saint Omer (Drama) (2022)
Director: Alice Diop
Writer: Alice Diop, Amrita David, Zoé Galeron
Stars: Kayije Kagame, Guslagie Malanda, Valérie Dréville, Aurélia Petit
---
To find inspiration for her next novel, a literature professor and novelist travels to Saint-Omer to observe a complicated court case about a mother implicated in the murder of her own child.

In her initial feature film, Alice Diop was inspired by the real court case of Fabienne Kabou in 2016, who was convicted for ending the life of her own child. Previously only having filmed documentaries, ''Saint Omer'' premiered at the Venice Film Festival as a profoundly personal tale for Diop struggling with her own questions, much like portrayed by Kayije Kagame in this project. It was produced by Srab Films and distributed by Les Films du Losange.

Giving a lecture about Marguerite Duras at university, Rama (Kayije Kagame) decides to travel to Saint Omer as inspiration for a planned novel and close ties she feels to the heritage and tale of the Senegalese convict Laurence Coly (Guslagie Malanda). The trial has a cumulative effect on Rama, making her question her own life and pregnancy.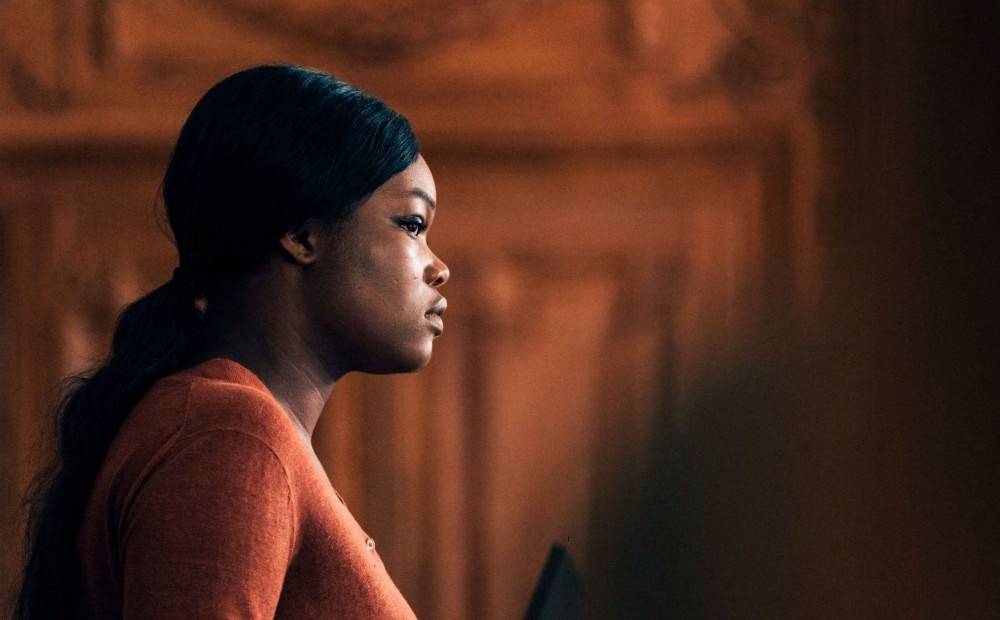 Inspecting heritage roots, ''Saint Omer'' faces acceptance, trauma and cultural facets. Showing the complicated nature of court proceedings and not judging based on the cover, instead finding a reason behind one's actions, however unbelievable they might be at first.

Within the confines of a French courtroom, Malanda's Mrs. Coly provides an inspective case leaving audiences gasping. Diop, obsessed with the actual case ''Saint Omer'' was based upon, indulges in the freedom of exploring a similar case to Fabienne Kabou's, granting the viewer an open mind with an empathetic approach allowing each to involve their own opinions.  

As the script develops, there's barely anything except the court and Laurence Coly's conflicting retelling of the events upon her daughter's death. Kagame's position is as an onlooker, not related, yet feeling an intangible connection to the case. Her own pregnancy, from a French national, much like Mrs. Coly's, conflicts with her; yet again, Diop allows the audience to see their version. It's to the point with extended amounts of dialogue, both the father of Coly's child, entirely seeming disconnected and other participants in the trial are granted time, Dréville's Judge interrogating each of their experiences.
While for a majority of those less keen on French-spoken cinema ''Saint Omer'' could feel dry, a precipitation of narrative only improves it. Lengthy court sections, which stretch for almost the entire film's length, aren't embellished with much filler, such as flashbacks or side arcs, which benefits the feature significantly. Both Malanda and Kagame rarely emote; their grimaces remain in place yet allow for a said void to narrate emotions felt deep within, controlled yet visible.

For a documentary filmmaker to form a narrative piece is not unique. Still, within Diop's feature, written by her, David and Galeron, there are remnants of a similar style as such filmmaking requires. Unspeakable acts committed are handled compassionately, factoring in the past, culture and possible circumstances leading to such actions. However, as said, this'll be tough for a broad audience due to the sheer amount of dialogue lacking much visual storytelling, which to me makes it rather than breaks it, deserving the attention given.
---
Verdict
Case Closed.
8,0