Review
Shotgun Wedding (Action, Romance, Comedy) (2022)
Director: Jason Moore
Writer: Mark Hammer
Stars: Jennifer Lopez, Josh Duhamel, Lenny Kravitz, Jennifer Coolidge
---
Having planned a romantic wedding on a private resort in the Philippines, everything goes awry when a group of pirates invade, taking the guests hostage, and it's up to the bride and groom to save their celebration of love.

Being released near the end of 2022, Jason Moore, known for directing the first ''Pitch Perfect'' and producing its later sequels, partners up with writer Mark Hammer in a romantic comedy gone wrong. Both Ryan Reynolds and Armie Hammer were cast as the groom at some point but were replaced for various reasons. ''Shotgun Wedding'' was filmed in the Dominican Republic, with small parts in Boston, Massachusetts. It has been produced by Lionsgate, Summit Entertainment, Mandeville Films, and Nuyorican Productions while distributed by Amazon Studios.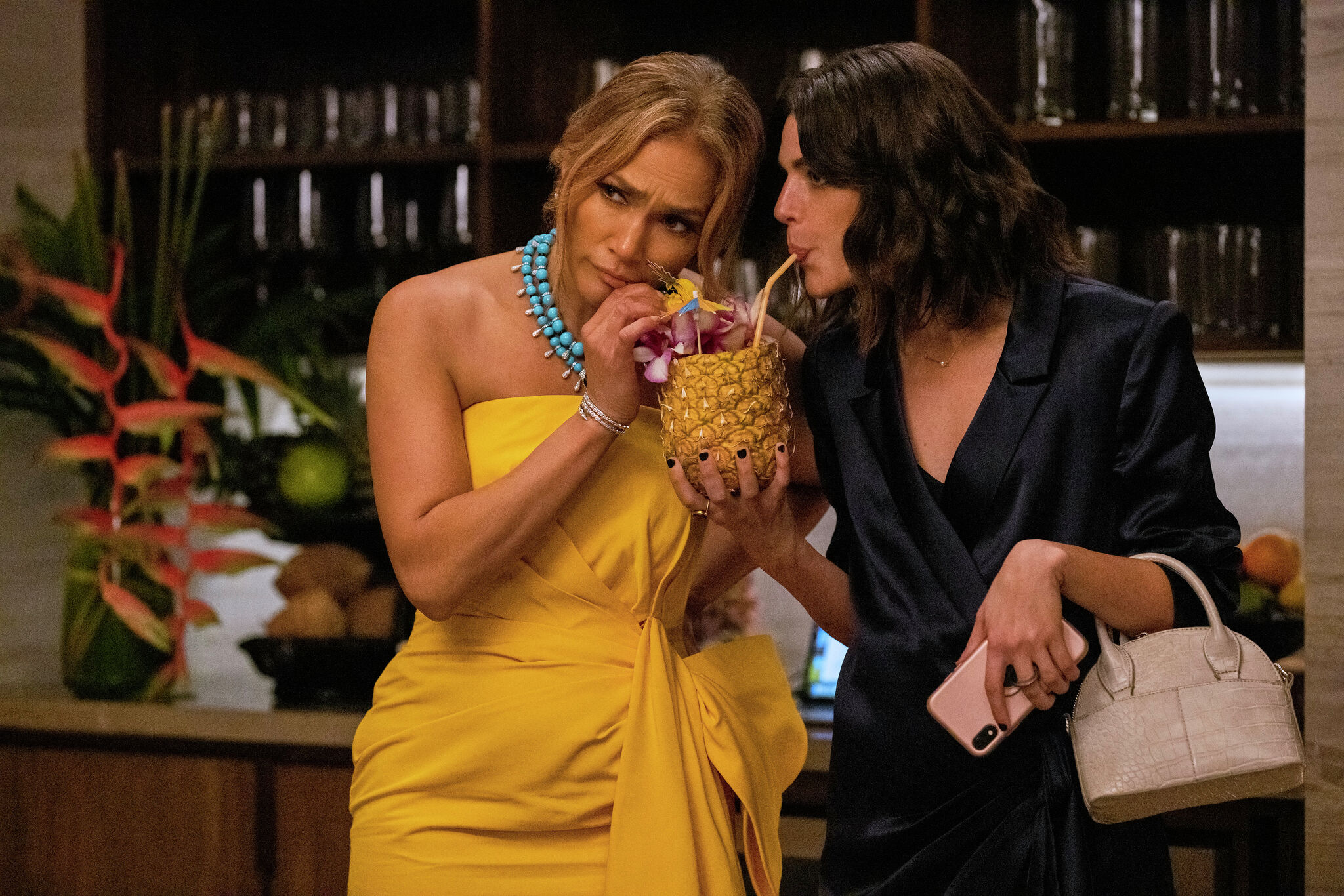 Having invited their entire families to their wedding on an island in the Philippines, nervous tension forms between the bride and groom. However, there's little time to question it when a group of pirates, intending to take advantage of wealthy Americans, takes the entire host of guests hostage in the pool, with the suitors being alone in finding a way to save their matrimony.

While marriage should be the happiest day in someone's life, ''Shotgun Wedding'' creates a nightmare scenario. Doubting their sacred bond far before hostile elements are introduced, danger provides an experience never to forget and perhaps resowing a divide created due to regular celebration.

As we're introduced to Lopez's Darcy, most attention within this off-shoot rom-com is inclined towards the comedic elements. It's a while before more-so leaning onto the romance between bride and groom and presents as mostly quite a blunder. Thankfully, the pirates aren't keen on waiting, and the action-packed hostage scenario they provide perhaps transforms this caterpillar into a butterfly.


Since the outset of her acting career, Jennifer Lopez has proved to many the multi-faceted talents she holds; cast alongside Josh Duhamel, ''Shotgun Wedding'' presents a comparison to ''Mr. & Mrs. Smith''. Having these two zip-tied to each other provides a fun dynamic and allows Lopez and Duhamel to grow into their roles, which were stale to that point. During the hostage scenario, other included actors are also allowed development; Cheech Marin playing Darcy's father, Robert, is pressured into transferring a sum of cash to the pirates, which he postpones as much as possible. However, the highlight is Jennifer Coolidge's Carol; while initially annoying, the unexpected character change is genuinely funny and absurd.

Perhaps the intent in this flick is to create something for both partners in a relationship, and in that way, it might work. Scenarios such as in ''Shotgun Wedding'' aren't very unique, yet to most, it's still uncommon. Seeing ''Plane'' recently and ''Ticket to Paradise'' as well, this isn't a film caring about casting, though. Supposedly taking place in The Philippines, most actors aren't Filipino, the opposite of the aforementioned films. If you'd ask whether I would prefer Lopez's last flick ''Marry Me'', I'd probably have to admit I would; while that film had a multitude of problems, too, it presented much more substance without turning bonkers.

If these characters weren't as well developed throughout, ''Shotgun Wedding'' wouldn't have been such a success, but still, it serves as an exciting and sometimes funny action film for partners.
---
Verdict
Shotgun Funeral
5,8