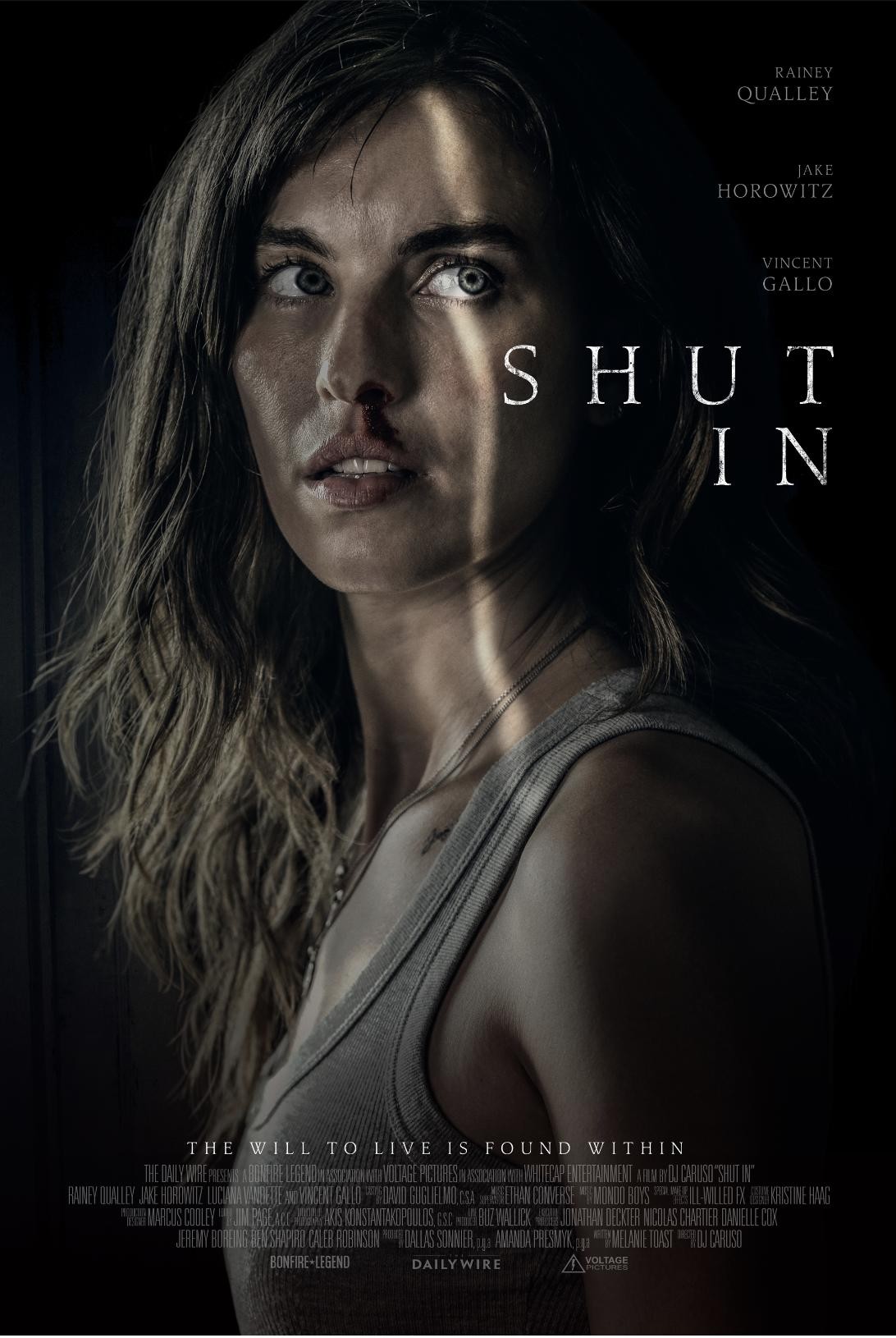 Review
Shut In (Thriller, Horror) (2022)
Director: D.J. Caruso
Writer: Melanie Toast
Stars: Rainey Qualley, Luciana VanDette, Jake Horowitz, Vincent Gallo
---
In the process of fixing up her grandmother's countryside home, a young mother is visited by her drug-addict ex-boyfriend, who proceeds to barricade her in the pantry, with no way to escape.
Being on the shelf for some time, ''Shut In'' was to be produced by New Line Cinema and directed by Jason Bateman of ''Arrested Development'' fame. After remaining unproduced for several years, Caruso received the project to be the film's last and final director.
Using a quick yet effective set-up, ''Shut In'' manages to explain its characters' narrative and backstories perfectly. Without being overly elaborate or complicated, Rainey Qualley and her onscreen daughter Luciana VanDette both sell the story and their mother-daughter relationship well. It isn't very long before the ex-boyfriend is introduced, throwing the already taxing situation Jessica finds herself in by fixing up the rickety old house into further disarray.
From that point forward, Jessica is at the mercy of her daughter as the maladjusted father of her children locks her in the pantry without any way to free herself, which is where the film stays for the majority of the running time. While it does lose some steam, it mainly manages to keep the tension and excitement up, using only what Jessica can hear outside with her daughter Lainey as an insight into what is happening outside the barricaded pantry door.
Most of it, I'd describe as a lovely surprise for the beginning of the year, being an uneasy situational film between a mother and her children. Besides that, however, it isn't much. There's simply not enough content both within the most prominent part of the film within the closet and the opening and ending sequences outside of it. While entertaining with minimal yet fantastic performances, it is certainly enough to earn a middling score.
If anything, I can justifiably applaud both the actors and director for achieving what they did with such a small setting. It's not the most creative, shocking, entertaining, or even the best film made with minimal attributes. Still, it certainly does enough to be an interesting film on its own.
---
Verdict
If you ever find yourself trapped in your own home, just watch this and be distracted for a while.
7,0