Review
Strawberry Mansion (Adventure, Comedy, Drama) (2021)
Director: Kentucker Audley, Albert Birney
Writer: Kentucker Audley, Albert Birney
Stars: Kentucker Audley, Albert Birney, Ephraim Birney, Penny Fuller
---
Set in an outlandish future, dreams are audited and taxed, causing a surveilling of the public. James Preble (Kentucker Audley) is one such auditor who gets infatuated with the dreams of ageing eccentric Arabella (Penny Fuller).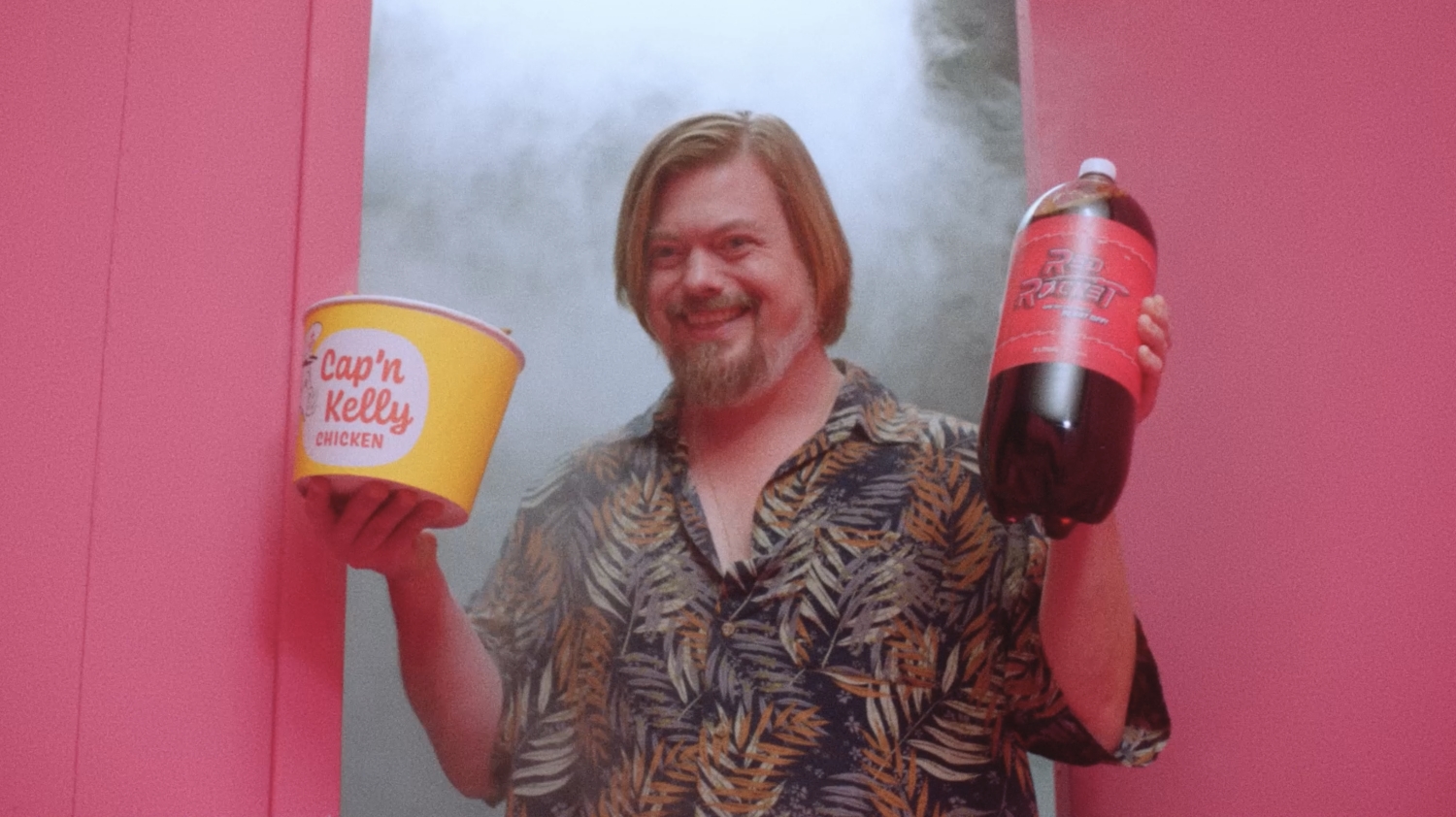 Being first shown at the Sundance Film Festival in 2021, ''Strawberry Mansion'' made its rounds at many others during the same year. Several outlets have favourably received director Kentucker Audley for his past projects and performances before creating this mind-bending adventure. ''Strawberry Mansion'' has been produced by Ley Line Entertainment, Kaleidoscope Pictures, Salem Street Entertainment, UnLTD Productions and Cartuna. While being distributed by Alief internationally and Music Box Films in the United States.

As soon as the metaphorical curtain lifts, you realise that ''Strawberry Mansion'' has a highly-specific target audience. Filmed as if the feature is much older, it's a project with lofty ambition, produced in a way that appears to be just as out-of-this-world as the film's contents. It's a prime example of eccentricity and imagination that might only be grasped in its entirety while under the influence of vision inducing substances, as even without it, it feels like a vision quest.
Whether entirely comprehending the visual themes and metaphors or not, the creativity within is commendable. Set in a not too distant future where dreams are recorded, and even such enigmatic parts of our existence are filled with advertisements. From the machinery used in the ''real world'' to the whimsical landscapes discovered in Bella's dreams by Preble, it presents a visual spectacle with its abstract symbolism. There's beauty in the interweaved narrative that appears almost like a combination between heavily stylised and entirely improvised.
Despite how it appears, the hidden meanings behind it aren't as high-brow as you'd think, but it's mainly a question of what you perceive as proper storytelling. I fear that for a lot of people ''Strawberry Mansion'' wouldn't fall in their perspective of what they'd expect in a motion picture. To each, their own is what I'd have to say for Kentucky Audley's artsy dreams.
---
Verdict
Quoting the Cheshire Cat from Alice in Wonderland: We're all mad here.
6,0