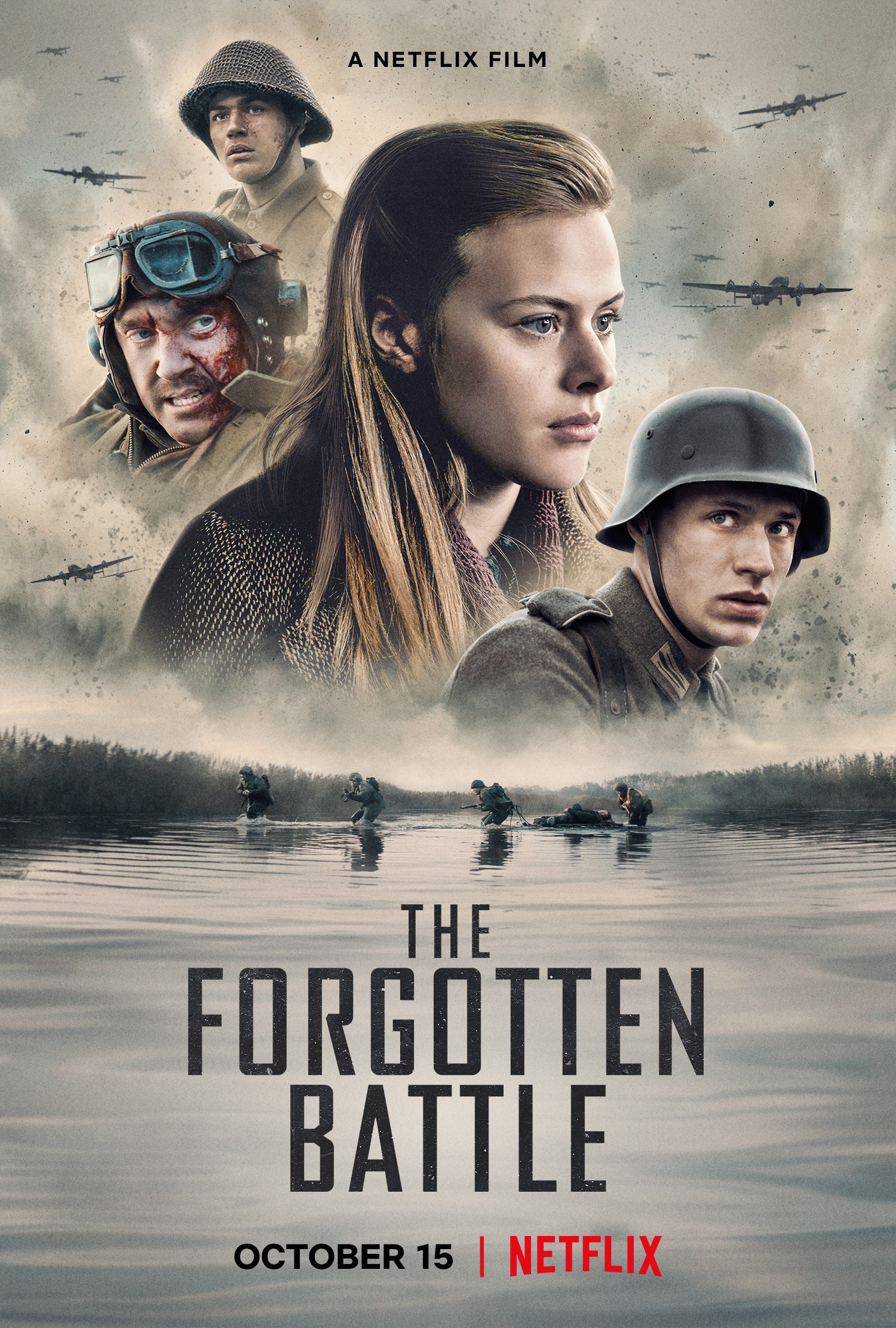 Review
The Forgotten Battle (War, Drama) [Based on True Events] (2020)
Director: Matthijs van Heijningen Jr.
Writer: Paula van der Oest, Jesse Maiman, Pauline van Mantgem
Stars: Susan Radder, Gijs Blom, Tom Felton, Jan Bijvoet
---
Following the Normandy landings, another battle was fought in Zeeland at the river Scheldt. This occupied territory would give the allies access to the river and allow them to advance further into Nazi territory, and significantly weaken the German positions. The operation had dire effects on those in the region, and everyone had their own part to play, whether it was to fight against the axis directly or simply survive the coming days.
Serving as Netflix's first co-production of a Dutch film comes ''The Forgotten Battle'', which translates to ''De Slag om de Schelde'' in Dutch. With the intention to release it in December of 2020, Matthijs van Heijningen Jr.'s film was postponed to mid-2021, appearing even later on Netflix. Seeing that years war-film line-up this might've served ''The Forgotten Battle'' favourably with films like ''1917'' and ''The Windemere Children'' releasing, both of which ended up in my Year-In Awards list.
Being created by a combination of Dutch and Belgian production companies, it boasts a considerable budget of around €14 to €15 million; thus being the second most expensive film from The Netherlands since Black Book (Zwartboek).
With such an interesting setting and a historic battle seemingly lost in time, the film serves a purpose of its own. While parts of it aren't as clear and well-described, it does do the subject matter justice; Both informing the viewer about this important military history and creating an engaging drama-filled war story. Even surprising the international audience with a familiar actor like Tom Felton and the more nationally known Jan Bijvoet. Both serve more supporting roles, yet they delivered precisely what they should've, and the same goes for the youthful actors in Susan Radder, Gijs Blom, Marthe Schneider, Jamie Flatters and Scott Reid, just to name a few.
Due to large parts of Zeeland being protected nature reserves, there were concerns by the wildlife protective services while filming; thus, large amounts of ''The Forgotten Battle'' were filmed in Lithuania. Despite where it was filmed, the recreated Zeeland landscape comes across as natural and authentic. In terms of creating a grounded and realistic drama-oriented tone, this Dutch/Belgian film also succeeds. Using Dutch and English and even the German language for its different roles. While it might seem logical to have each nationality speak its own language, we too often see the Hollywood approach of every character talking in a generalised American accent.
These touches all create a captivating whole, and despite juggling several characters at once, it still does what it aims to achieve. With each character serving a different purpose and angle. I'd certainly recommend giving ''The Forgotten Battle'' a chance, even for those preferring more action in their war movies, which this film does still have in small amounts.
---
Verdict
Not forgotten anymore.
7,6