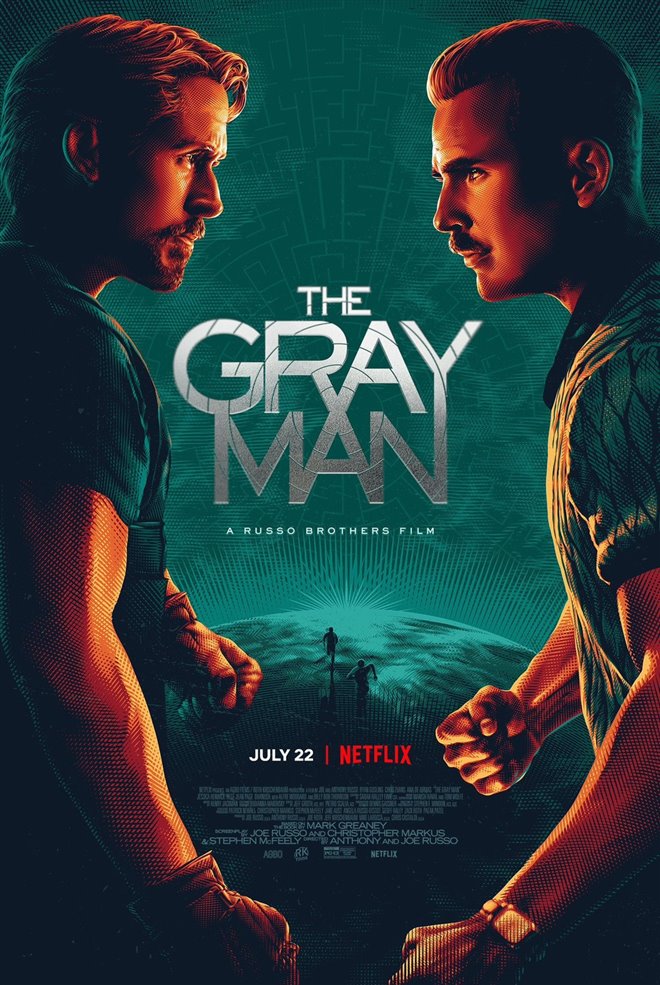 Review
The Gray Man (Action, Thriller) [Based on Novel] (2022)
Director: Anthony Russo, Joe Russo
Writer: Joe Russo, Christopher Markus, Stephen McFeely, Mark Greaney (Based on Novel by)
Stars: Ryan Gosling, Chris Evans, Billy Bob Thornton, Julia Butters
---
As a skilled CIA operative uncovers secrets about a higher-up, he's considered dispensable and gets hunted by a volatile and narcissistic former CIA-agent doing anything to take care of the agency's latest issue.

Based on the first novel in Mark Greaney's series of books, the Russo Brothers, alongside McFeely and Markus, adapted it to film likely planned to become an action franchise, the likes of ''Jack Reacher'', ''Mission Impossible'', ''The Fast and the Furious'' and ''Oceans''. Prior to this version, an adaptation was in the making to be directed by James Gray, starring Brad Pitt, later even being recast as Charlize Theron until being taken over by the Russos. It has been produced by AGBO and Roth/Kirschenbaum Films while distributed by Netflix.


Recruited as a convict by his former handler, serving time for killing his father, Courtland Gentry, later named Sierra Six (Ryan Gosling), is sent on a mission to assassinate a target during a New Year's festival in Bangkok. Refusing direct commands to avoid risking innocent lives, he goes off-plan and approaches his target more directly. Just before his target dies, it's revealed that he was a former CIA operative called Four (Callan Mulvey) with intelligence of corruption within the agency. Six flees the scene and refuses dispatched extraction, starting a manhunt against him led by ex-CIA sociopath Lloyd Hansen (Chris Evans).

Protecting himself, those close to him, and the secrets uncovered— ''The Gray Man'' sees highly-trained operatives face-to-face. Loyalty to former allies provides importance as Sierra Six protects integrity and value.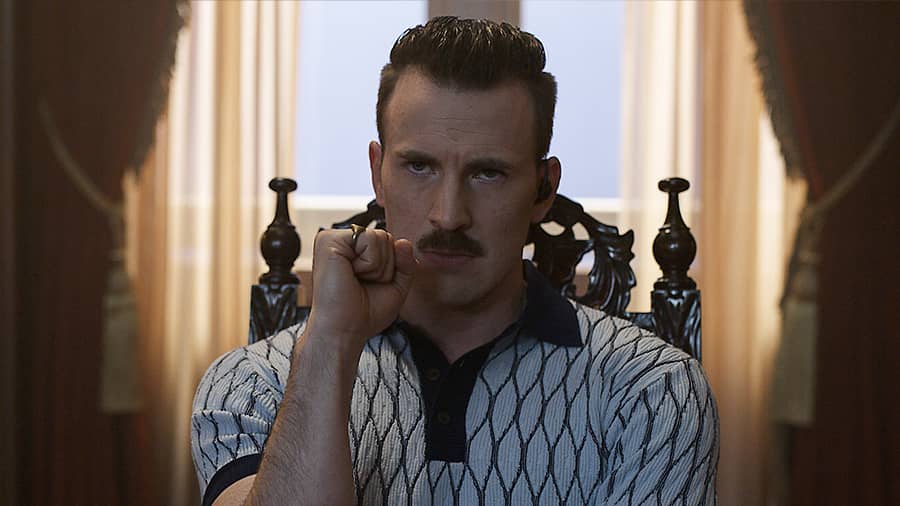 With Gosling's Sierra Six travelling across the globe, a high-intensity cinematic spectacle is paramount. Comparisons are easily drawn, yet while The Russo's latest film might be far from distinct; they've taken a project fitting in their repertoire—unlike the recent ''Cherry''. Ostentatious gung-ho action entertains, with Evans providing almost an evil variation of Captain America.

Taking a route of rapid narratives, important figures within Six's life flash by, trying to depict them as iconic as in the ''John Wick'' franchise. Much the same fate is given to the antagonistic Lloyd Hansen, leading to a regrettably oversimplified character, hard to be taken seriously. Action is treated much the same, choreography fairs well enough for popcorn-entertainment but is being hidden by a literal veil of smoke and mirrors—genuinely unnecessary.

Saving ''The Gray Man'' are comedic touches, lightening a narrative otherwise overly serious. Far from unique and presenting as a paper- mâché action-thriller, I guiltily rather enjoyed this venture and am glad to be able to exclaim positivity about the undoubtedly esteemed brother filmmakers.
---
Verdict
The gray film.
5,4