Review
The Greatest Beer Run Ever (War, Comedy, Drama) [Based on True Story] [Based on Book] (2022)
Director: Peter Farrelly
Writer: Peter Farrelly, Brian Hayes Currie, Pete Jones, John Donohue
Stars: Zac Efron, Russell Crowe, Bill Murray, Paul Adelstein
---
Formerly stationed at an army base on American soil, Chuck ''Chickie'' Donohue (Zac Efron) sits in his favourite bar as he comes up with the idea to deliver beer to all his friends fighting in the Vietnam conflict.

Premiering at the Toronto International Film Festival, ''The Greatest Beer Run Ever'' is a light-comedy exploring an ex-military civilian going to an actual warzone. Farrelly is known for writing high-profile comedies like ''The Three Stooges'', ''Dumb and Dumber'' and ''There's Something About Mary'', but this certainly seems a bit different comparatively. It has been produced by Skydance Media, Living Films and Apple Original Films while being distributed by Apple Studios on Apple TV+.

While in the bar getting drunk, Chuck ''Chickie'' Donohue states that he'll travel to Vietnam to bring all his buddies fighting in the war American Pabst Blue Ribbon Lagers. He boards a warship as an engine worker and requests three days off to perform his personal mission.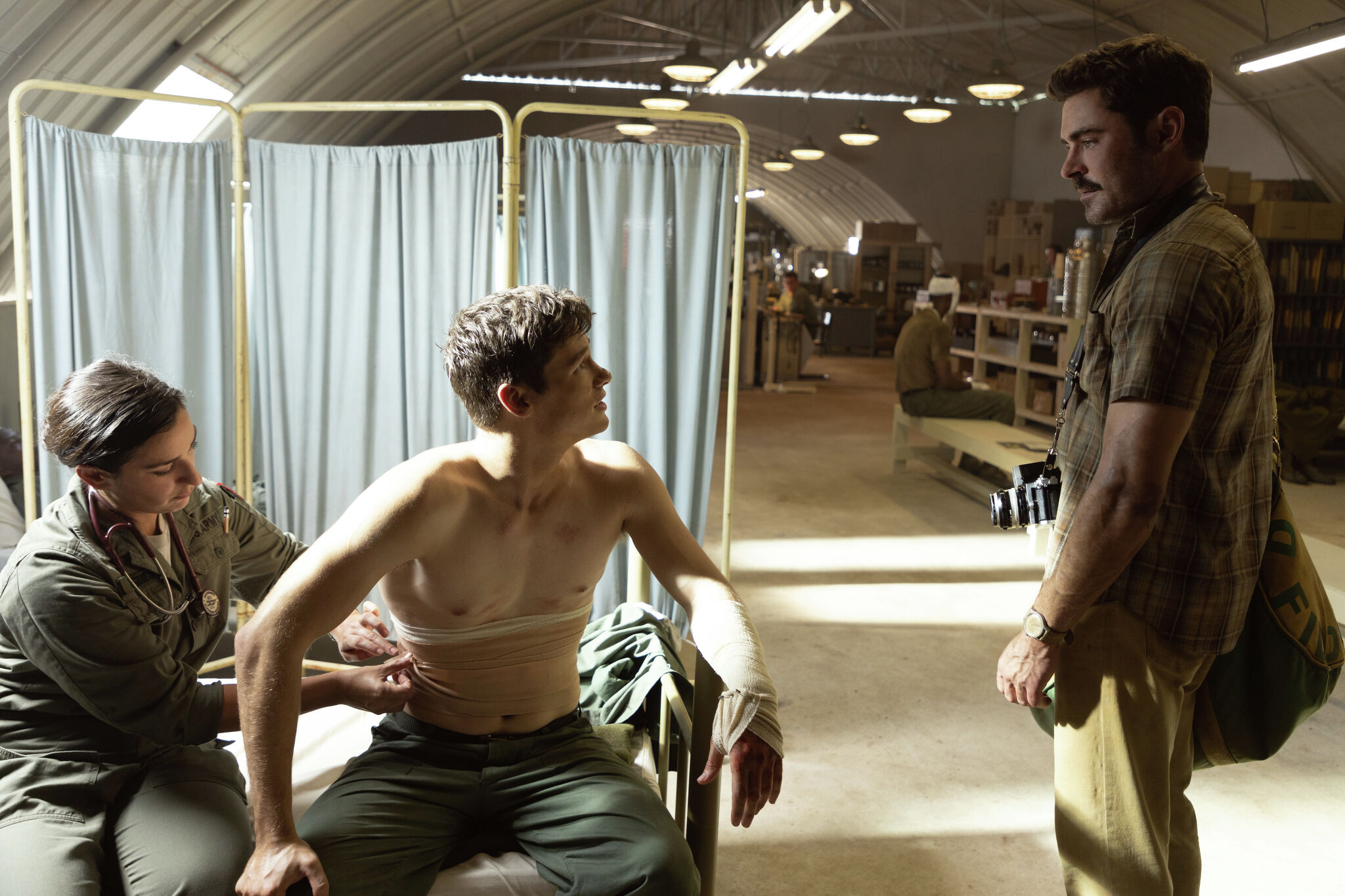 Attaching well-established actors like Efron, Crowe, and Murray, Apple TV+ certainly seems to trust this film to hit like ''CODA'', ''The Tragedy of Macbeth'', and ''Finch''. Although ''The Greatest Beer Run Ever'' is a vastly different project, in some ways, it can be interpreted as an insult to those who served during the Vietnam War despite being based on a true story. But, if we took that approach, many films would fit the same label. Not meant to be taken too seriously, this intriguing movie idea did feel enjoyable despite feeling like the director was taking the easy way out.


Considering the comedic element alone, it doesn't quite work out, and this light-hearted comedy drama thus has a difficult time finding its footing. Efron seems to attempt the best he can, though, and the running gag with the high brass, assuming Efron's Donahue is a CIA agent, did make me chuckle. Still, the premise feels too pointless and never quite seizes the viewer's attention enough until the perspective shifts to a less comedic tone. It's a notable change, as Donahue reaches his 2nd friend and has to spend the night in an ambush post alongside several soldiers; the reality of the situation sinks in with him.

Perhaps the most vital character here is Crowe's Arthur Coates, a war reporter with a surly demeanour; as he takes some of the limelight from Efron in the final act, it almost seems like we're finally getting what we actually wanted to see.
Not perfect by any means, this can still be an enjoyable flick, but it just can't redeem itself enough–more so when compared to other Apple projects. As long as you don't take ''The Greatest Beer Run Ever'' too seriously, you'll have a fun night.
---
Verdict
Not the greatest beer run ever, but not the worst, either.
7,0