Review
The Northman (Action, Drama, History) (2022)
Director: Robert Eggers
Writer: Robert Eggers, Sigurjón Birgir Sigurðsson
Stars: Alexander Skarsgård, Anya Taylor-Joy, Claes Bang, Nicole Kidman
---
After his father is slain before his very own eyes, a young heir vows to avenge him, rescue his mother and reclaim the kingdom that has been taken from them.

The third feature by filmmaker Robert Eggers shows an intense tale of vengeance, written by Sigurjón Birgir Sigurðsson, better known as Sjón, as a play of sorts. Much research was done to provide an accurate view of Norse mythology and culture, which interested Eggers and Skarsgård immensely. Most scenes were filmed in Northern Ireland, with brief segments filmed in Iceland. It has been produced by Regency Enterprises, New Regency, Square Peg, Perfect World Pictures and Focus Features, who also distributed it in the U.S. Internationally, it was distributed by Universal Pictures.

Returning home after a long voyage, King Aurvandill (Ethan Hawke) prepares for the ascension of his son Amleth (Oscar Novak, Alexander Skarsgård). The king has convinced himself his death is nigh due to a wound sustained in battle. After participating in a ceremony by his close friend and Jester Heimir (Willem Dafoe), Amleth and King Aurvandill are ambushed by the king's brother Fjölnir (Claes Bang), ending any chance of Aurvandill being accepted into Valhalla and making Amleth flee, who swears to avenge his father's demise at his uncle's hands.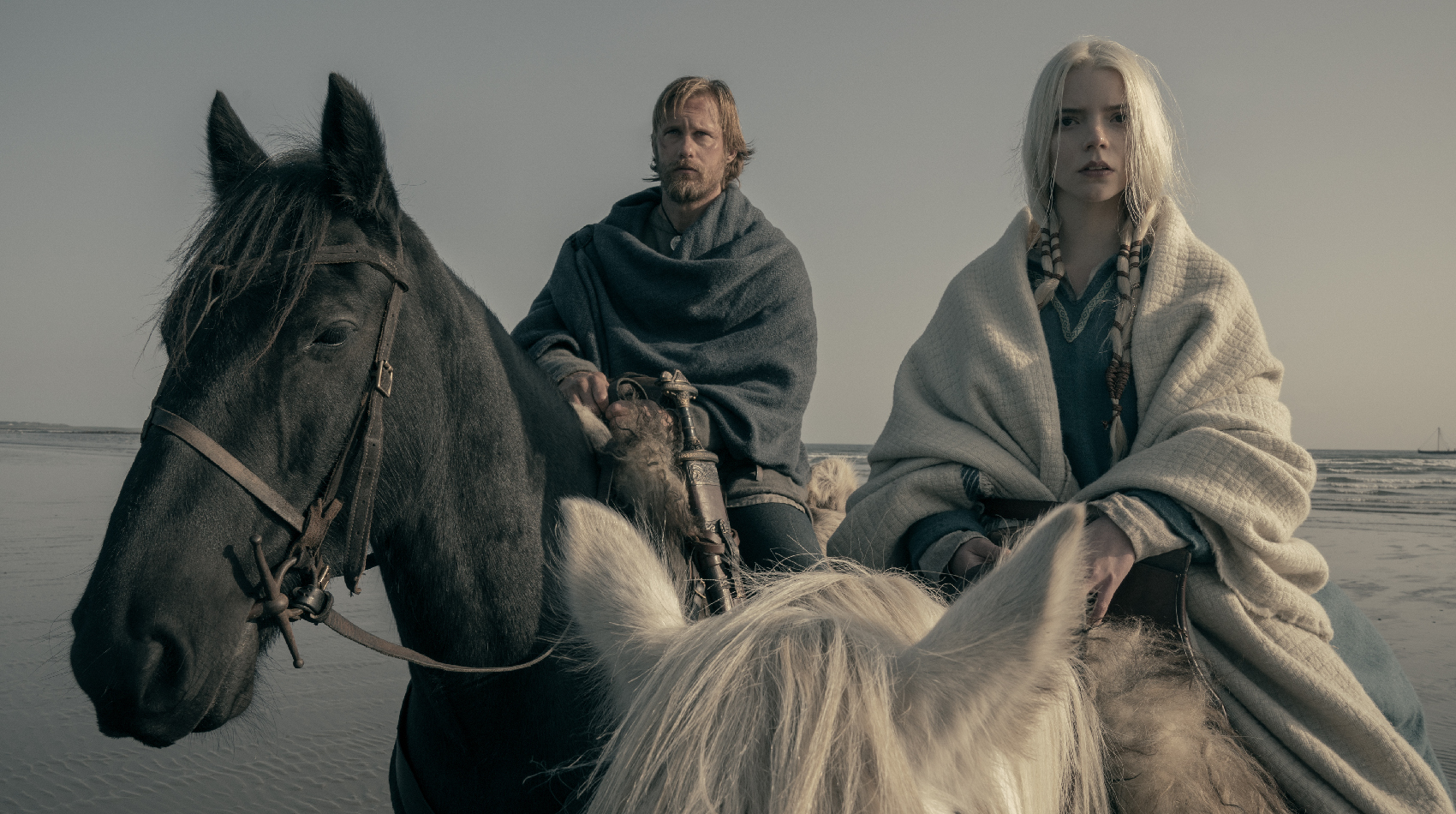 Set within Norse culture, ''The Northman'' is heavily inspired by the Norse legend of Amleth; more well-known to most is Shakespeare's ''Hamlet,'' following a similar narrative. Vengeance, through any means, drives the plot as it is provided theatrically.

Surrounded by an incredibly accurate vision of Norse life and culture, an age-old narrative is woven despite often providing visuals lacking context ''The Northman'' is absolutely wild. Expecting continuous brutality performed by Skarsgård, pre-conceived ideas were quickly shattered while still being treated with such brutality before and after the continuous raid shot. ''The Northman'', much similar to ''Macbeth'' adaptation ''The Tragedy of Macbeth'', is a poetic and theatre-like depiction, this leaning more on a historical epic rather than purely a play.


Both complex and ultimately simple, Eggers managed to veer my view to his previous projects, ''The Witch'' and ''The Lighthouse'', one of which intrigued me despite never having seen it, something to look forward to. Back to his recent project alongside Sigurjón Birgir Sigurðsson, this is perhaps divisive, for those who prefer approaches as seen in other historical films might have to look to something like ''The Woman King'' this year but others that are capable of seeing cinema throughout a more artistically fluid lens would adore ''The Northman'' for the daring approach.

In ways, a film like ''The Northman'' makes me hunger for an elaborate epic, both exciting with battles and providing a deep storyline of diplomacy and intrigue, yet the vision realised here by the writer and director duo remains something special, seldom seen in this day and age.
---
Verdict
Take me north!
8,5