Review
The Offering (Horror) (2022)
Director: Oliver Park
Writer: Hank Hoffman, Jonathan Yunger
Stars: Nick Blood, Emily Wiseman, Allan Corduner, Paul Kaye
---
Returning home to his Jewish father, a son, and his pregnant non-Jewish wife become entangled within the trappings of an elder demon exercising his evil within the Hasidic community.

As religiously themed horror flicks go, Christianity is an obvious choice to most directors. Oliver Park focuses on Judaism instead, which seems far less common—showing an ancient entity unleashing chaos within a funeral home. During the COVID-19 pandemic, ''The Offering'' has been developed in a Bulgarian film studio. It has been produced by Millennium Media and Nu Boyana Film Studios while being distributed by Decal.

Distanced from his family for years and having met his now-pregnant wife Claire (Emily Wiseman), Arthur (Nick Blood) returns to his father's funeral home in Brooklyn, hoping to solve some of his financial issues. Delighted to see his son again, Saul (Allan Corduner) welcomes him and Claire with open arms. Glee soon ends as the body of a Jewish community member ends up on the mortuary slab. Trying to assist with funeral preparations, Arthur accidentally drops an enigmatic amulet tied to the man's neck after being startled. A talisman, which contained a malignant spirit, now free to haunt his father's residence and deliver torment to all who inhabit that space.

Being careful with your intentions and respecting the tradition and practices of family seems partially the message behind ''The Offering'' as last-minute preparation might be too little too late.


Supernatural, religiously-themed horror, as mentioned, is a commonality most films in the genre share. Whether it's possessed children, demonic nuns or themes around the eternal conflict of angels and demons, it is an alluring topic for horror directors. Park's Jewish horror slightly adjusts the bar while featuring plenty of elements we've become familiar with.

The aesthetic direction was intelligently delineated with the initial victim in Anton Trendafilov's Yosille coming to harm whilst preparing a protective circle, communicating with hose haunting him. The portrayal of the demonic being within ''The Offering'' is used sparingly and even far from necessary, as the apparent headliner is the atmosphere and ambience. As depicted in Trendafilov's cold open, visual effects provide further energy. In terms of the actual narrative, it caters for a slow-burn, gradually increasing the severity while providing exceedingly in terms of jump-scares, relying on them far too heavily.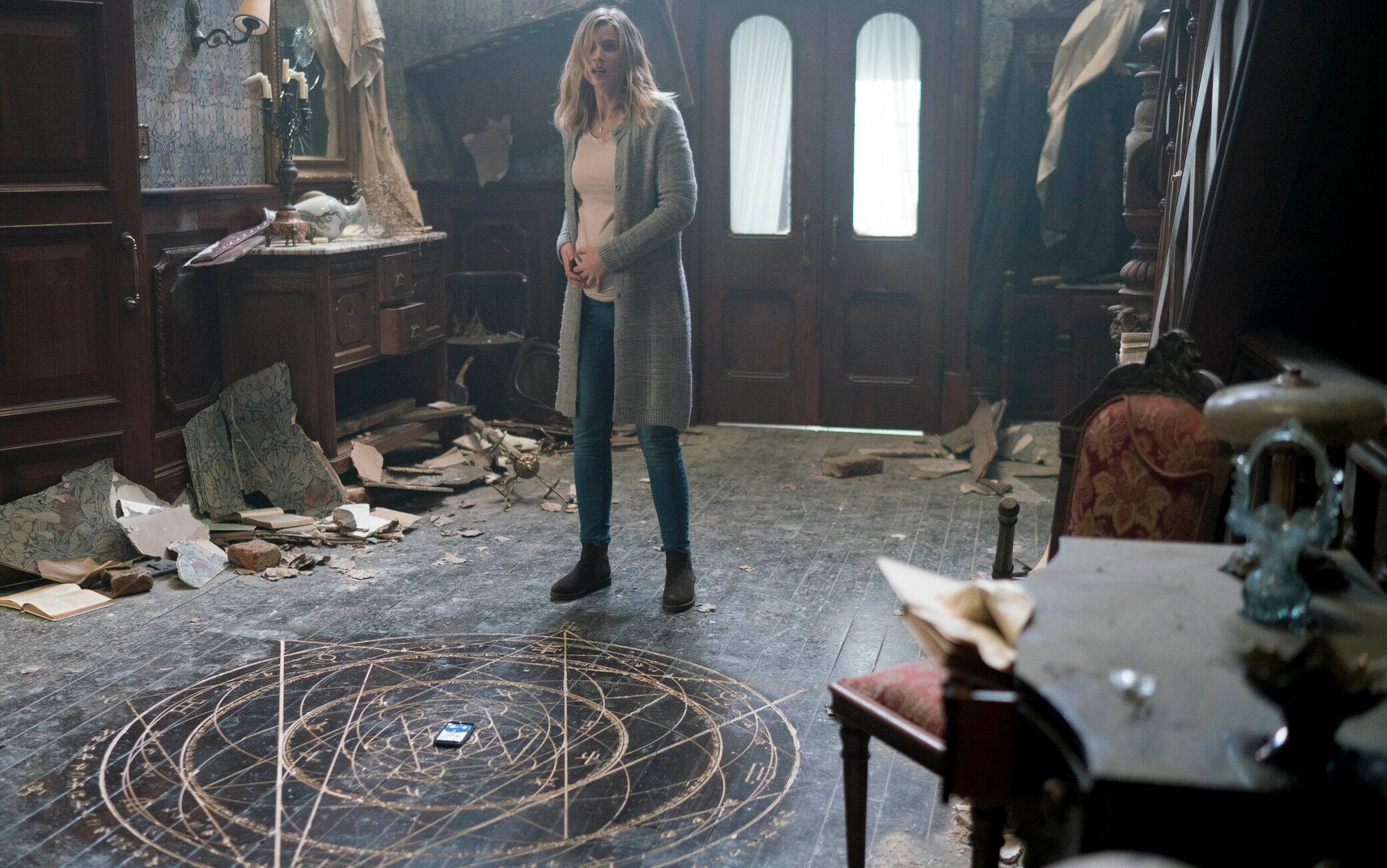 Those familiar patterns within the genre still are diminished by the excellent focus on environment and ambience, elevating the piece as the viewer feels just as trapped as Claire and Arthur, subtle visual cues further supporting it on a semi-frequent basis and Corduner's Saul and Kaye's Heimish guarantee you're even more enveloped within this funeral home.

In terms of actual dreadfulness, ''The Offering'' wasn't as genuinely scary or shocking to me, however, while my palette concerning horror isn't too broad. There are some Jewish stereotypes, such as greed or disapproval of a non-Jewish wife and child. So are the Jewish aspects mainly used for setting the scene. Still, though, Park's feature is intelligent enough to keep you engaged, offering expected themes, yet never overdoing it and most certainly not being as ridiculous as ''The Devil Conspiracy,'' which is a review to look forward to.
---
Verdict
Not afraid to make an offering here.
7,2