Review
The Protégé (Action/Thriller) (2021)
Director: Martin Campbell
Writer: Richard Wenk
Stars: Maggie Q, Samuel L. Jackson, Michael Keaton, Robert Patrick
---
After being found in a cupboard in Vietnam, Anna has been raised by world-famous contract killer Moody. Throughout the years, her mentor has trained her to become as skilled as him and following in his footsteps. When unknown assailants target everyone in Anna's life, she vows to take them down and avenge those taken from her.
Much in the style of films like ''The Equalizer'', The Mechanic'' and the ''Jack Reacher'' franchise, also written by Richard Wenk. ''The Protégé'' tries to combine the scripts of Wenk with the directing efforts of Martin Campbell, who's successfully made several action/thrillers as well, two James Bond films being among those.
It would seem that ''Nikita'' is back, as Maggie Q used to play that character for several seasons in the CW action/espionage series. However, it's a bit different this time, trained by Samuel L. Jackson's Moody instead of a covert institution. To say that such a role feels natural to her would be an understatement.
While it does appear quite generic, ''The Protégé'' worked better than expected. Inherently being a serious thriller, the additions of Samuel L. Jackson and Michael Keaton manage to inject some ridiculousness into it as a whole. The plot itself isn't ground-breaking by any means but manages to snugly fit into that movie night category as some filler content between other comparatively more elaborate films.
The soundtrack is quite hit and miss but edited well at some points. But the fighting choreography does stand out as reasonably successful; it's certainly not at the level of the more significant budgeted films but far above the bargain bin quality of most action movies.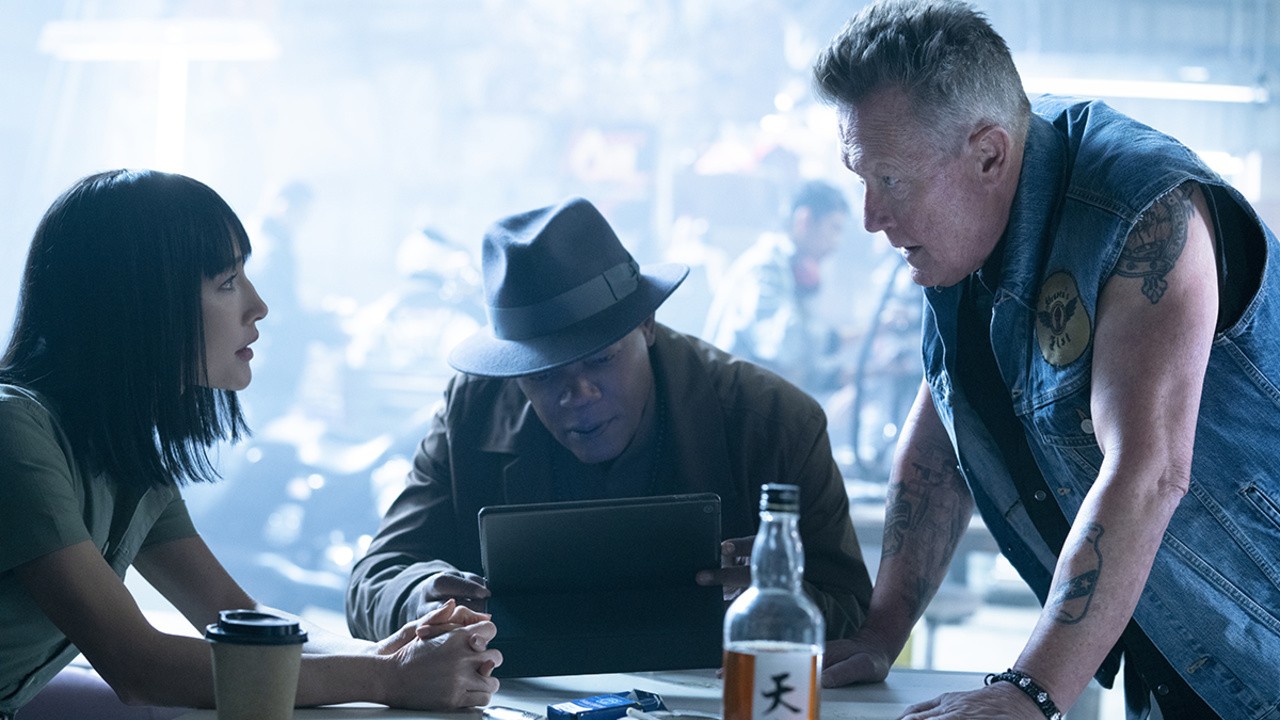 If we're comparing it to the ''John Wick'' franchise or other similarly styled films such as those Richard Wenk has worked on, it's passable, but what carries it through most is the dialogue moments between Maggie Q and Michael Keaton, it stands out tremendously well despite being somewhat cringe-worthy. You could say that overall ''The Protégé'' is entirely predictable, but that is where it fits into its niche; besides the basics, it could do with but doesn't require anything more.
When in need of a logical and elaborate action plot with underground conspiracies and political manoeuvring, leave ''The Protégé'' behind. Still, as a simple yet coherent flick, it works well enough to earn a middling score.
---
Verdict
Anyone who's trained by Samuel L. Jackson has to be a badass in one way or another.
6,5