Review
The Rhythm Section (Action, Drama) (2020)
Director: Reed Morano
Writers: Mark Burnell (Screenplay and original novel)
Stars: Blake Lively, Jude Law, Raza Jaffrey, Sterling K. Brown
---
The Rhythm Section is the tragic story of Stephanie Patrick (Blake Lively) who has lost her family in a plane crash, while they were going on a trip that she was supposed to go on as well. Left with a feeling of guilt and responsibility her life is in a downwards spiral, to make ends meet she works in a sleazy brothel as a prostitute somewhere in London. That is until she meets Keith Proctor (Raza Jaffrey), a journalist that is investigating the accident her parents died in. Proctor tells Stephanie that it wasn't actually an accident but a premeditated terrorist attack, after discovering this Stephanie starts on a new path, a path to find and kill those behind the attack and avenge her family.
Unlike most stories of retribution, The Rhythm Section sets us up with a completely inept character, barely capable of even taking care of herself after the passing of her family. It's a more grounded and dismally realistic approach; it's a sad and dark space Stephanie is in. Reliving the memories before the flight in flashbacks. Raza Jaffrey's character, despite forcing himself in the story, starts things off nicely, causing Stephanie not only to think back to the past but confront it, thus shaping what she is to become. Things aren't perfect, and it takes time for both the character and the story to develop. Very linear in its progression, it does miss out on some connectivity. Apart from the background of Stephanie Patrick's character there is growth but not emotionally, making her seem shallow more than anything else.
Despite how her character felt, Lively is excellent at portraying a helpless character in a dreadful situation as she has shown in previous films such as The Shallows. Supported by Jaffrey and Law acting is expectedly on-point even though the roles they have are only to push the plot along for Lively. Just like the missing connectivity, some character depth could've been given as well, as Stephanie Patrick ends up being trained by Law's character an entire sequence that is fast-forwarded and takes away useful moments to deepen the backstory and motivation of Law's mentor character.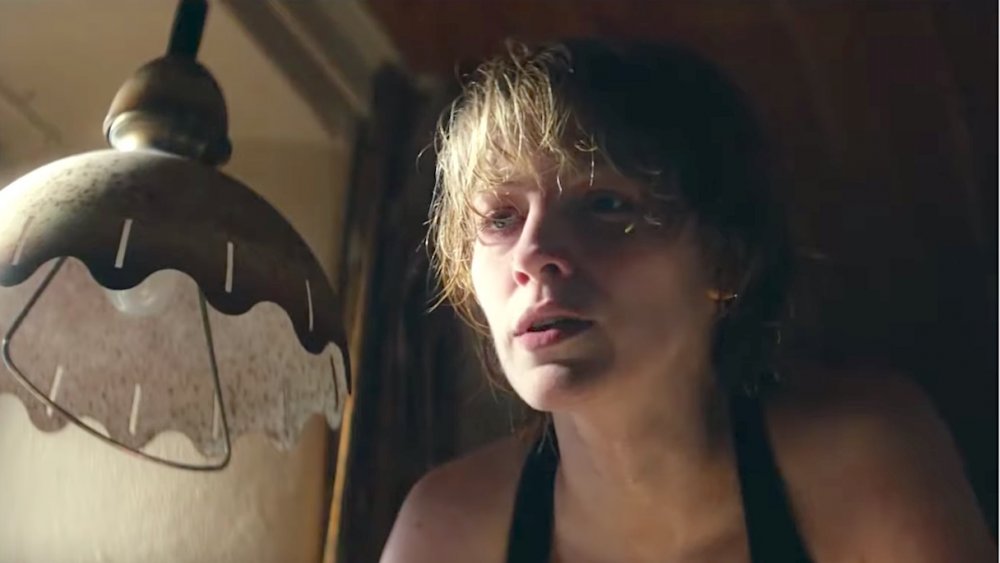 Rags to Riches is what comes to mind with Stephanie Patrick ended up in a pit of damnation and nearing the finale of the film redeeming herself and her family. Travelling the world, she becomes a somewhat capable hitwoman, from Morocco to France and many other countries around the globe tracking down the responsible individuals as targets.
During all the situations Patrick finds herself in she is backed by a classical soundtrack with none other than Hans Zimmer as the executive music producer. While a great soundtrack, it didn't quite fit the movie and the moments it was used in, overselling them more than anything. It's obvious I didn't think this was a spectacular film yet it's likely that it is meant to set up multiple sequels based on Mark Burnell's Stephanie Patrick book series. I welcome Lively in the role, but if The Rhythm Section is successful enough to warrant numerous sequels remains a good question.
---
Verdict
An orchestra which sounded great if it wasn't for the rhythm section.
6,6