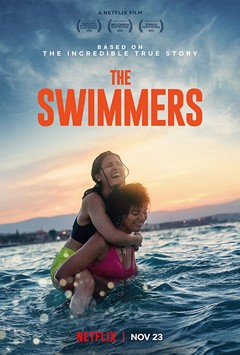 Review
The Swimmers (Biography, Sports, Drama) [Based on True Story] (2022)
Director: Sally El Hosaini
Writer: Sally El Hosaini, Jack Thorne
Stars: Nathalie Issa, Manal Issa, Ali Suliman, Ahmed Malek
---
Training for the Olympic Games in Rio, Sisters Yusra (Nathalie Issa) and Sara (Manal Issa) are shocked when the Syrian Civil War hits. Fleeing to safety and chasing their Olympic dreams, they enter an arduous journey from Syria to Germany.

In her second feature film, Sally El Hosaini presents the story of the Mardini sisters, Syrian refugees with aspirations to swim for the Syrian Olympic swimming team. While focused on the Mardini family, El Hosaini attempted to present a realistic angle and show the tale of many refugees fleeing war-torn countries. It was filmed in the United Kingdom, Turkey and Belgium, produced by Working Title Films and distributed on Netflix.


Being coached by their father, Ezzat Mardini (Ali Suliman), sister Yusra and Sara make the heart-wrenching decision to leave their family in Syria and seek refuge in Germany. After crossing the Turkish border with nephew Nizar (Ahmed Malek), they realise how unprepared they were for this journey, meeting multitudes of other refugees from all over Africa and the Middle East before reaching their destination and going through hell in the process.

Named ''The Swimmers'', this biography seems to be much more than just about the Mardini sisters and their family back in Syria. It is a refugee film, showing the hardships in what has to be called a journey of desperation, leaving your beloved home behind for nothing but uncertainty, not knowing what could be in store for your future. Perhaps even more difficult is Yusra's chronicle of readying with her beloved father to take part in the Rio Olympics and having an unfathomable hurdle thrown in her face, likely making the dream she's trained and fought for so much harder.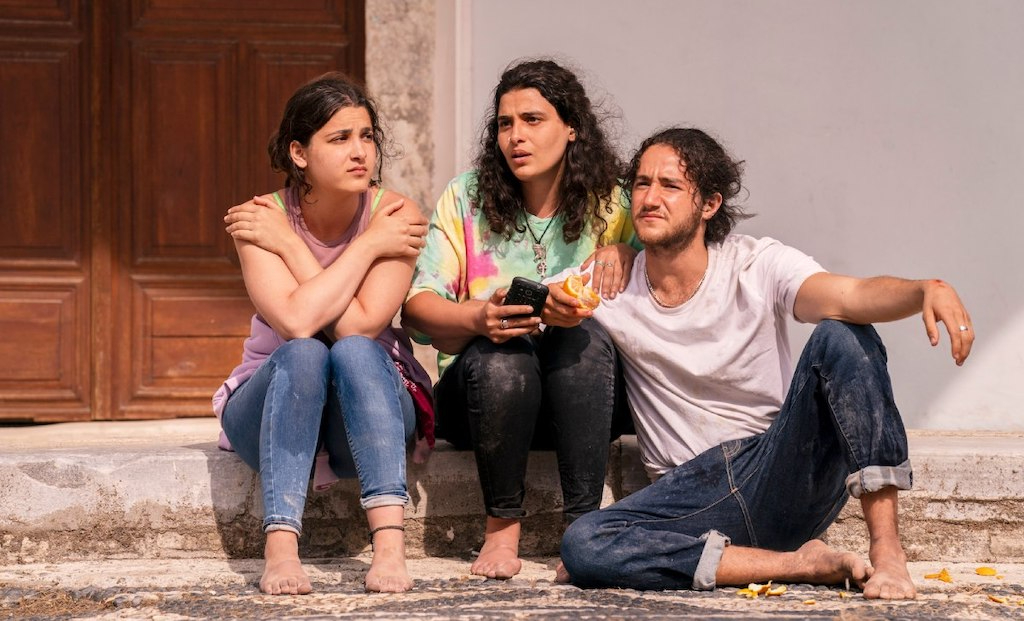 ''The Swimmers'' is by every account an asylum seekers tale, going further than just the main characters, much as the real Yusra Mardini has said in interviews, ''It's not just my story anymore,'' and that is an exact summation of El Houseini's film. This film's title is perhaps also a message, once refugees from war-torn countries such as Syria seek shelter in the west, they're no longer Yusra, Sara or Nizar; instead, they become less human or at least are treated that way — they're a demographic at this point. Slated as a sports film, this is perhaps a distinction that costs the production.

As for the examination of the film itself, the fact that the Issa siblings are cast together is brilliant from a casting perspective. Schweighöfer is a surprise but doesn't feature much; however, it's delightful to see him broadening his horizons in global films, which most won't be familiar with. The abundant use of Arabic and English adds another layer we need more of in modern filmmaking.

While a political stance on the film and the refugee crisis presents quickly, and my views on it being a different tone than read in this review, it's essential to take the movie and story on its own. As a critic and a person, I can appreciate the honest approach to portraying pre-war Syria and a realistic, somewhat too amiable vision. Pacing issues are undoubtedly present, too; more visible struggle would've improved the film, darker visuals truly tackling the human side more. Nevertheless, El Hosaini gives a unique angle on a sports film, even if the actual sports portion is more of a narrative motivator.
---
Verdict
Dipping your toes, prepared for a film all about swimming presents so much more.
7,9