Review
The Unforgivable (Crime, Drama, Thriller) [Based on Television Series] (2021)
Director: Nora Fingscheidt
Writer: Peter Craig, Hillary Seitz, Courtenay Miles, Sally Wainwright (Based on Television Series by)
Stars: Sandra Bullock, Vincent D'Onofrio, Viola Davis, Jon Bernthal
<hr style="width: 100%;" />
---
Just released from prison, serving a sentence for the murder of a county Sheriff. Ruth Slater (Sandra Bullock) has to re-adjust to society while still being blamed for her past; old wounds don't heal fast. And in the process of finding forgiveness, she searches for her younger sister put up for adoption after she was incarcerated.

Based upon a British Television Series by Sally Wainwright, Nora Fingscheidt transforms the three-episode series into an almost two-hour film in her first English-spoken project. It's a realistic and undoubtedly human story, showing our unforgiving nature. The film has been produced by GK Films, Fortis Films, Construction Film, and Red Production Company while being distributed by Netflix.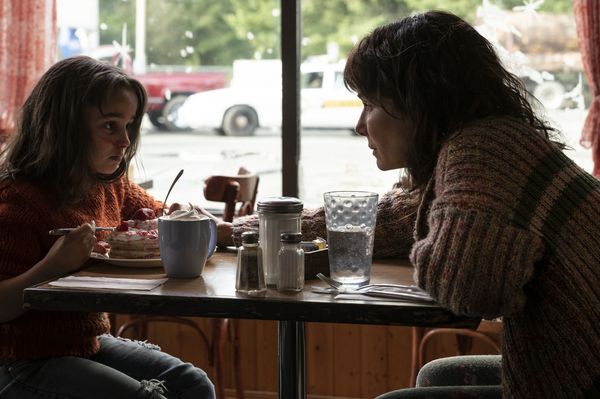 Imprisoned for the past several years, Ruth Slater returns to a county that has been moving without her. As she is released for the murder of a former county Sheriff, she has to recalibrate in a struggle to find her way back to some form of normalcy. In the process, she is searching for her little sister, who has been adopted, now a young woman with little memory of her elder sister or her life in the farmhouse.

As an adaptation of a series, short-lived or not… ''The Unforgivable'' seems denser and more expansive than most drama thrillers we're familiar with. Featuring genuine and believable characters played by some of the most outstanding actors around, among those are Sandra Bullock, Jon Bernthal, Vincent D'Onofrio and Viola Davis, delivering performances you'd expect to see, even exceeding expectations. And while Fingscheidt and the writers take time to establish each role and their connection to Ruth Slater's past, balancing a carefully interweaved narrative, certain cogs just don't fit in with the next.


To explain Slater's past and the confrontation leading to her sentence, flashbacks are used, and not just a few either, ''The Unforgivable'' is littered with them —it works, though, not taking away anything from the film. With praise given for the acting and such a problematic human scenario, this redemptive tale devalues itself a lot. This mostly stems from the final act and a revenge angle featuring the sons of the killed county Sheriff.
So, what starts as a relatively effective and comprehensive thriller turns the knob on the drama and adds an action-infused adrenaline rush; it really is a shame. Spiralling down until the ending, it's still a standout film but regrettably, with a script as helpless as Slater for most of the film
---
Verdict
Unforgivable, but not entirely forgettable.
7,2