Review
The White Tiger (Crime, Drama) [Based on Book] (2021)
Director: Ramin Bahrani
Writer: Ramin Bahrani, Aravind Adiga (Based on book by)
Stars: Adarsh Gourav, Rajkummar Rao, Priyanka Chopra, Vijay Maurya
---
Growing up in a poor Indian village, never having had the chance to study, Balram (Adarsh Gourav) chases his way out to achieve his goal to be rich. After taking driving lessons and an exam, he becomes the secondary driver for a wealthy family and so begins his scheme to make his escape from poverty.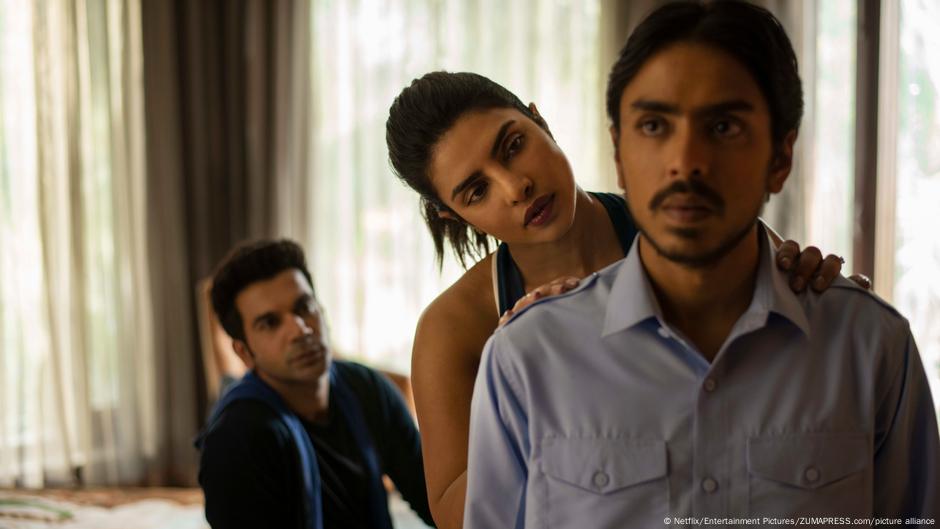 Based on a New York Times best-seller by Aravind Adiga, The White Tiger is an Indian/American film planned for release years ago with the movie rights going to producer Mukul Deora. But it was finally picked up for development by director Ramin Bahrani, who is perhaps most well-known for his film adaptation of Ray Bradbury's novel Fahrenheit 451.
Due to it being a co-production between countries, it is a mixture between English and Hindi, something that is actually weaved into the film with the character of Pinky (Priyanka Chopra), who is the wife of Ashok (Rajkummar Rao) clever minor aspects such as that help the film along. Additionally, the entire film has narration done by the main character himself, making it feel much like a novel.
Essentially a drama based around crime elements, it feels very much like an adventure film as well, a rags to riches story even including several instances of dark comedy throughout. While this story type is essential to the plot's progression, it doesn't rest on its laurels as it keeps pushing forward, retaining some shock value in its darkest moments, which you're effectively prepared for by the narration. The emotions going between gleeful, gloomy, and melancholy serve deeper meaning as they slowly progress further with interactions between most characters grounded in Indian culture, from Balram's servitude to his strained family bonds. From a marketing standpoint, it could be received as a negative depiction of Indian culture, which the book also struggled with, but I'd say it only adds to the charm, being accurate to the source material and realistically portraying some parts of India.
The joyful moments turn from bittersweet to agonizing. While the protagonist can still be described as such, Balram might be more of an anti-hero constantly reminding you something terrible will happen, but in the moment, you don't really want to believe it. 
There's not a single movie that is ever perfect, ''The White Tiger'' has excellent effort. Still, there is this lingering feeling that here and there, some pages from the best-selling book were missing going a bit fast in the latter half and with a wistfully threadbare ending.
---
Verdict
It needed to earn its stripes but is successful in the end.
7,8