Review
Troll (Adventure, Drama, Fantasy) (2022)
Director: Roar Uthaug
Writer: Roar Uthaug, Espen Aukan
Stars: Ine Marie Wilmann, Gard B. Eidsvold, Kim Falck, Mads Sjøgård Pettersen
---
During a drilling operation in the Dovre mountains, a mining company awakens a troll only thought to exist in folktales.

Providing several Norwegian films such as, ''Escape'', ''The Wave'' and ''Magic Silver'', Roar Uthaug's international debut came with 2018's ''Tomb Raider'' film, which was sadly negatively received. His latest film returns to a mostly Norwegian spoken film, accessible to worldwide audiences. Filming took place in his native country of Norway, and the film was produced by Motion Blur to be distributed by Netflix.

Being told fairy tales as a child, Nora Tidemann (Ine Marie Wilmann) grew up interested in palaeontology, searching for actual remnants of real creatures once roaming this earth. Meanwhile, in the mountains of Dovre, a mining operation tunnels through a hillside to the disappointment of many onlooking protesters. As they set charges to clear through the hard rock, tremors collapse the mine leading to the deaths of most surrounding the mine. The Norwegian government forms a council investigating precisely what happened by gathering a wide range of intellectuals, including palaeontologist Nora, as they quickly discover the folklore of trolls becomes real.

There's much to our earth, yet undiscovered, from deep sea life to prehistoric behemoths. Even the unlikeliest tales sometimes appear more real than we thought. ''Troll'' tells such a myth, uncovering a lumbering gargantuan hidden beneath rock and stone on a destructive path through Norway. Still, perhaps, it is simply our lack of understanding, and violence is not the best option.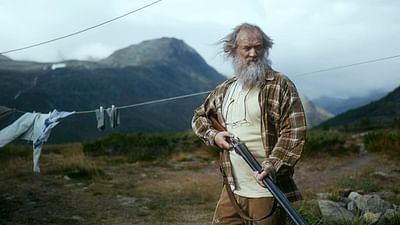 From back in the 1950s and throughout modern times, Monster or Kaiju movies have risen to prominence; films like within the Godzilla and King Kong franchises provided an exciting sub-genre. This Norwegian film by Roar Uthaug suggests a new behemoth, a folklore-inspired troll, encased within the Dovre mountains.

Knowing much of what is to be expected, ''Troll'' does best in the initial half an hour. As the mining operation turns fatal, discoveries about this incident trickle out. Wailing howls and imposing shadows visually represent like films such as ''The Blair Witch Project'' with the unnamed and unknown troll wreaking havoc on the locals. Wilmann's Nora is introduced as a palaeontologist, escorted to a government facility to make sense of the destructive events in the Dovre mountains.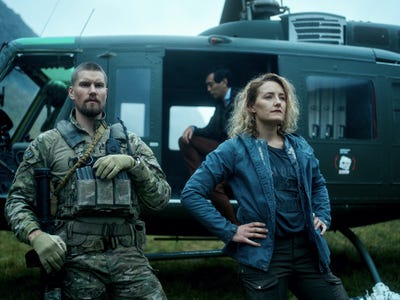 Further establishing the plot, ''Troll'' shows struggles in narrative flow, scenes fit together poorly, and the structural integrity of the Dovre mine even seems superior. When the supposed brightest minds in Norway come together and fail to identify giant footsteps on the grassy knolls of Dovre, it unravels further. There's some redemption in Nora's rag-tag group comprising of her, the PM's assistant Andreas (Kim Falck), Army Captain Kris (Mads Sjøgård Pettersen) and Nora's father Tobias (Gard B. Eidsvold) and the visual effects of the troll.

To realise Uthaug is the same director behind 2018s ''Tomb Raider'' wasn't a shock. While this was not based on an existing property and rather a folktale, it makes similar mistakes, with barely any lore-building providing a watered-down version of effective properties. Pure imitation without much passion degrading what is supposed to be a mythical troll due to a complete lack of suspense.
---
Verdict
Norway's answer to Kaiju films is just a massive troll.
4,0