Review
Turning Red (Animation, Comedy) (2022)
Director: Domee Shi
Writer: Domee Shi, Julia Cho, Sarah Streicher
Stars: Rosalie Chiang, Sandra Oh, Wai Ching Ho, Hyein Park
---
Just after turning 13-years old, Meilin is affected by a curse only affecting the female members of her family, turning her into a giant red panda each time she gets over-excited. As said by her mother Ming, the only possible cure is to wait until the end of the month for the Red Moon to appear in the sky and perform a ritual locking the spirit into an amulet or trinket.
After Domee Shi's short film, ''Bao'', also produced by Pixar Animation, ''Turning Red'' became her feature directorial debut. First screenings took place in London and Toronto (Where the film is set) before making its world premiere in Los Angeles. Being released and distributed on the Disney+ streaming service and in limited theatres mere weeks afterwards. Production has been handled solely by Walt Disney Pictures and Pixar Animation Studios.
The subject behind ''Turning Red'' is quite similar in approach to the last few Disney/Pixar films we've seen, where they use culture and personable stories for an adventure that is both out of this world yet wholly relatable. To me, a concept that is one of the best decisions Disney ever made, producing hit after hit after hit. Despite the similarity in style, the animation again feels fresh and distinct, not as much as ''Luca'' did to me personally but certainly coming close. The fact that it pushes ideas behind different cultures is endlessly refreshing, but ''Turning Red'' has a secret up its sleeve, and it isn't just red panda fur!
What truly made this Disney/Pixar project special is the penchant for comedy. In both dialogue and animation, Sandra Oh's Ming and Hyein Park's Abby were almost too hilarious. There's such an exuberant style overlying the message within. Foremost it tries to tell a familiar tale of growth, change, cultural and self-acceptance, and self-discovery told excellently by the team of writers under Domee Shi. Some parts are expertly written, giving voice to the message trying to be told and still using the humorous tone.

While the aggressively funny Mother Ming and Abby were my favourite characters, all main characters felt they inhabited the world and were built-out enough, so they were recognisable, never fading into the background too much. Personally, some small parts felt cringy in behaviour, and some jokes were not quite hitting correctly, but that might be entirely age-related, and they'll align with younger audiences perfectly fine.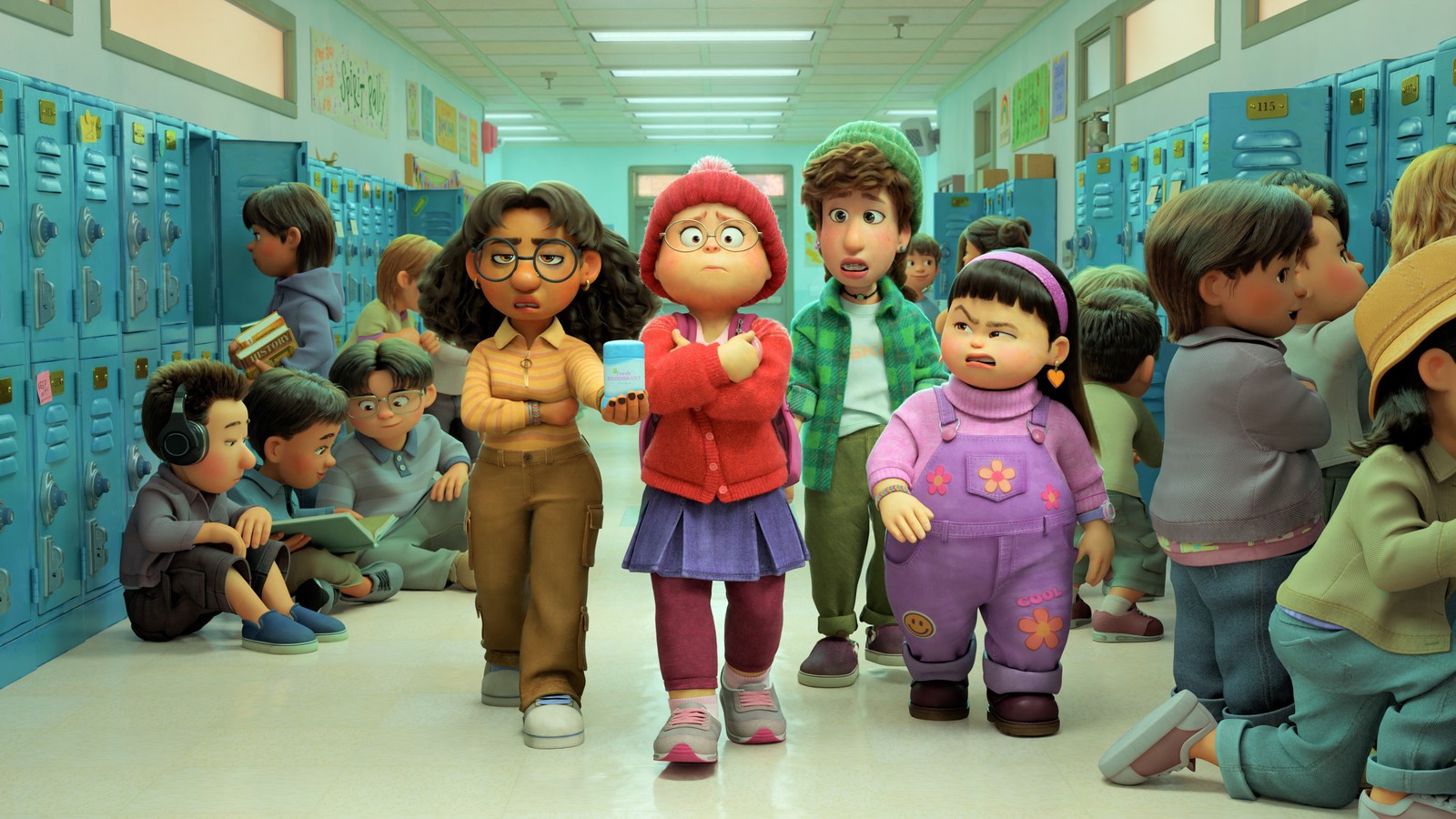 This terribly funny and literally enormously cute project quickly falls into the category of best Disney/Pixar films of recent memory. And that said, I'm delighted that it didn't release last year alongside ''Raya and the Last Dragon'' and ''Luca'', as that would've been a heart-wrenching choice during award times. The messaging within and vibey humour might never have blended so perfectly, and I want to commend Domee Shi for this absolute gem; looking forward to any future projects she might take on.
---
Verdict
Turning red from laughing out loud!
9,4