Review
Uncharted (Action, Adventure) [Based on VIdeogame] (2022)
Director: Ruben Fleischer
Writer: Rafe Judkins, Art Marcum, Matt Holloway
Stars: Tom Holland, Mark Wahlberg, Sophia Ali, Antonio Banderas
---
The young, roguish Nathan Drake (Tom Holland) meets Victor ''Sully'' Sullivan (Mark Wahlberg), a brazen fortune hunter who once chased the treasure left by Ferdinand Magellan alongside Nathan's lost brother Samuel ''Sam'' (Rudy Pankow). Easily convinced, Nathan follows Sully's plan to finally find the treasure and perhaps get closer to the truth of what happened to his brother.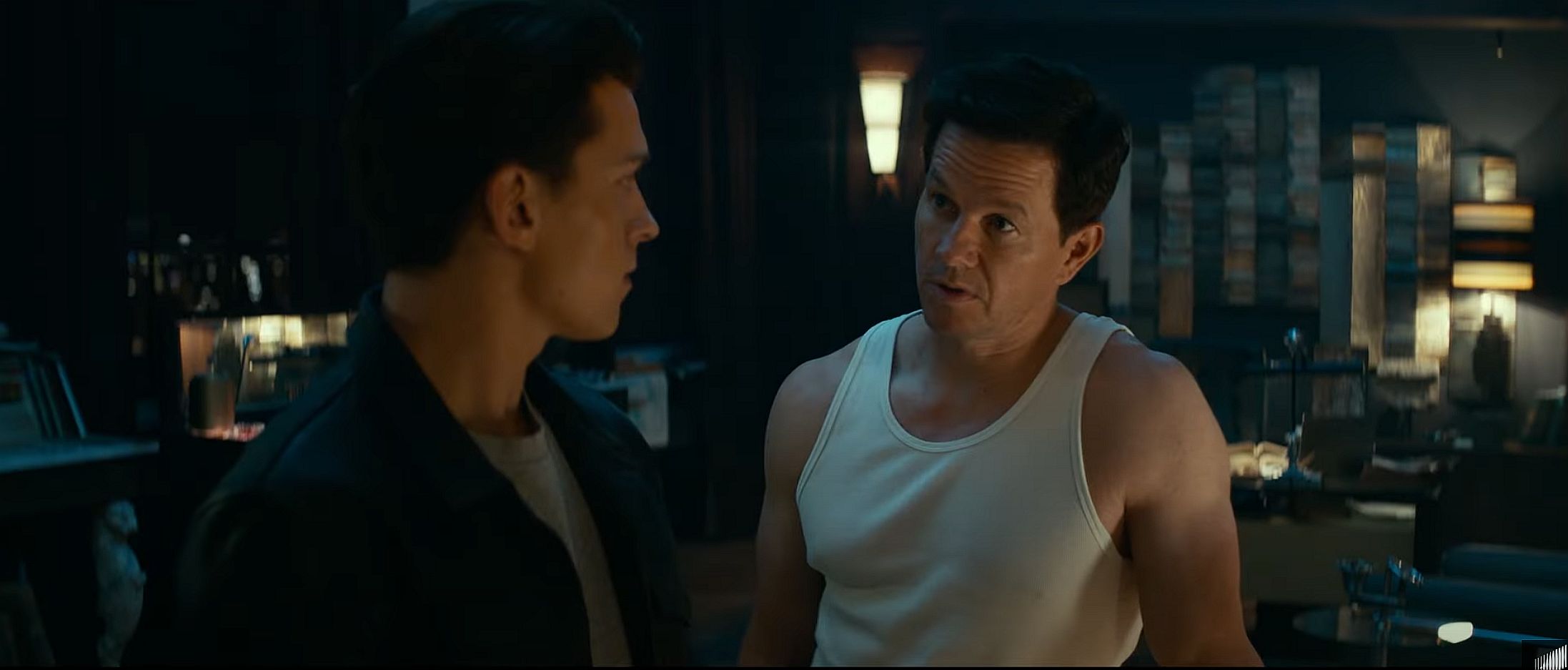 Being in production ever since the late 2000s, ''Uncharted'' is the film adaptation of a PlayStation exclusive videogame franchise of the same name, made by game developer Naughty Dog. The project has seen an immense amount of different directors, writers and actors, until landing on the eventual cast and crew. Due to the COVID-19 pandemic, filming and the eventual release had further delayed the picture, eventually releasing in 2022. Produced by A2 Productions, Atlas Entertainment, Colombia Pictures and PlayStation Productions while being distributed by Sony Pictures Releasing.
In a spectacular opening shot, we see Tom Holland's Nathan Drake in the middle of the air, hanging from a cargo net's strap. Quickly waking up from his unconscious state, climbing on top of said container, before we're removed from this rather shocking situation. This initial scene is, as we are to find out, a flash-forward to a later point in the film, thus only intended to grab the viewers attention leading into a regular narrative structure. That scene, alongside several others in the film, is directly taken from the videogames, a nice nod to fans of the franchise, you could say.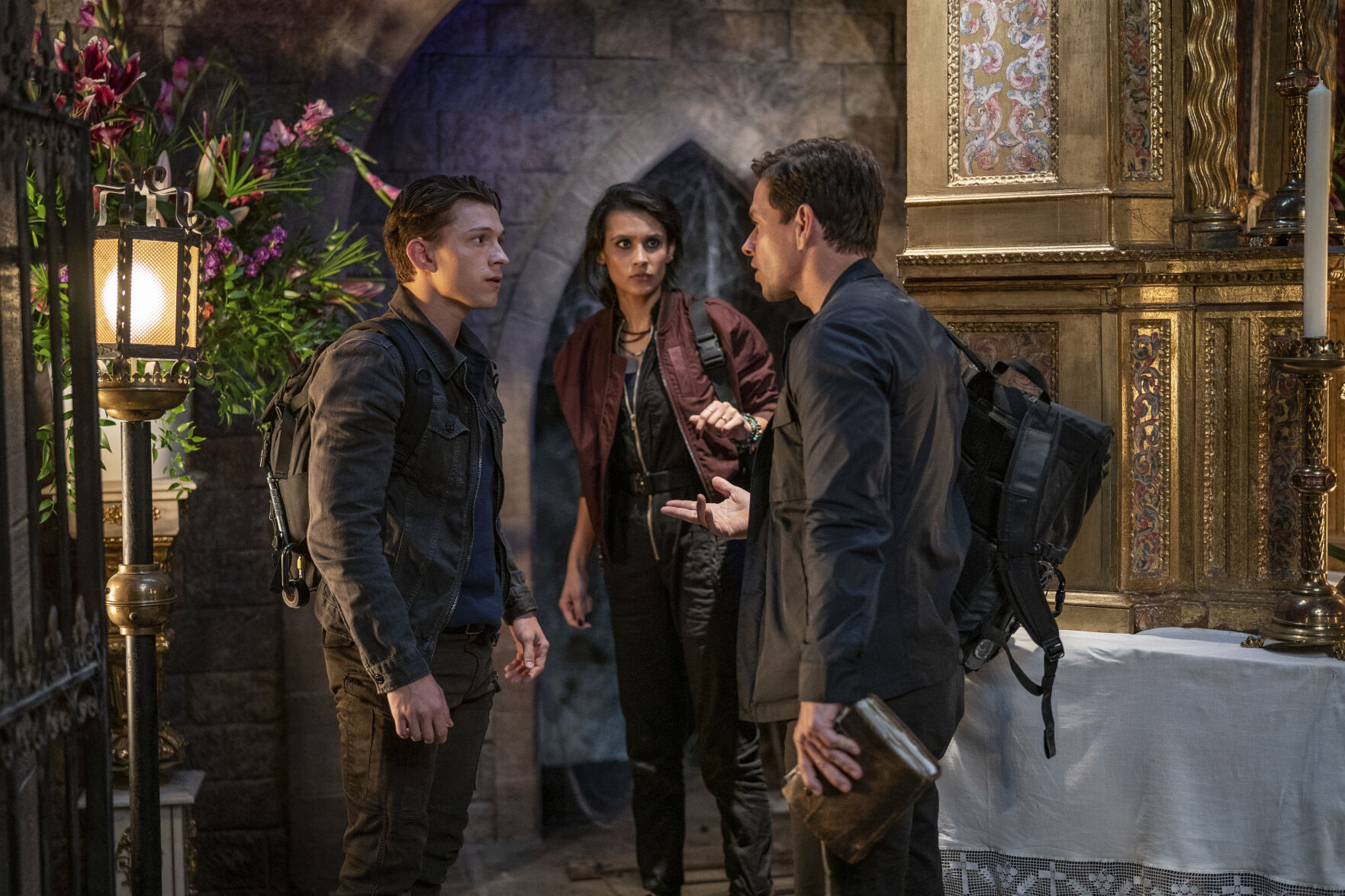 The Nathan Drake pictured here is a much younger version than fans of the videogames are familiar with, giving the writers an easy way to create an elaborate adventure not directly tied to the source material, thus being able to do pretty much whatever they're inclined to do. ''Uncharted'' is thus a prime example of popcorn entertainment and finds itself in a tricky situation, much like Drake and Sully. Adding to Holland and Wahlberg is Antonio Banderas as an enterprising villain called Santiago Moncada, perfectly cast, fitting the theme yet doomed by a thinly veiled plot.
While this cinematic venture isn't the worst, just look at ''Dolittle'', which also featured Banderas or, even worse, another videogame adaptation in ''Monster Hunter''. For casual fans of the ''Uncharted'' franchise, it could be delightful to see scenes referencing their adored game, but looking past that, it's appearing as an insult to those very fans having them cling onto a dumbed-down version of the very franchise they adore. Adding in Nolan North, the voice actor of Nathan Drake in the videogame, was perhaps lovely as a reference, but gamers shouldn't accept their favourite game being watered down ignoring the expansive source material.
---
Verdict
The film adaptation of the beloved videogame franchise should've been left uncharted.
6,0