Review
Wendell & Wild (Animation, Adventure) [Based on Unreleased Novel] (2022)
Director: Henry Selick
Writer: Henry Selick, Clay McLeod Chapman, Jordan Peele
Stars: Lyric Ross, Keegan-Michael Key, Jordan Peele, Ving Rhames
---
Losing her parents in a car accident, a young girl turns juvenile delinquent, blaming herself for her parents' death. She's fooled by two demons attempting to revive her parents; instead, every deceased person in the town of Rust Bank is resurrected.

From the director of ''The Nightmare Before Christmas'' comes a new stop-motion project featuring comedic duo Key and Peele. It's a hellish tale with demonic hijinks and punk-rock-inspired flair. Production started in 2015, but the COVID-19 pandemic impacted its creation in 2020, and most things had to be done remotely. It's been developed by Monkeypaw Productions and Gotham Group while distributed by Netflix.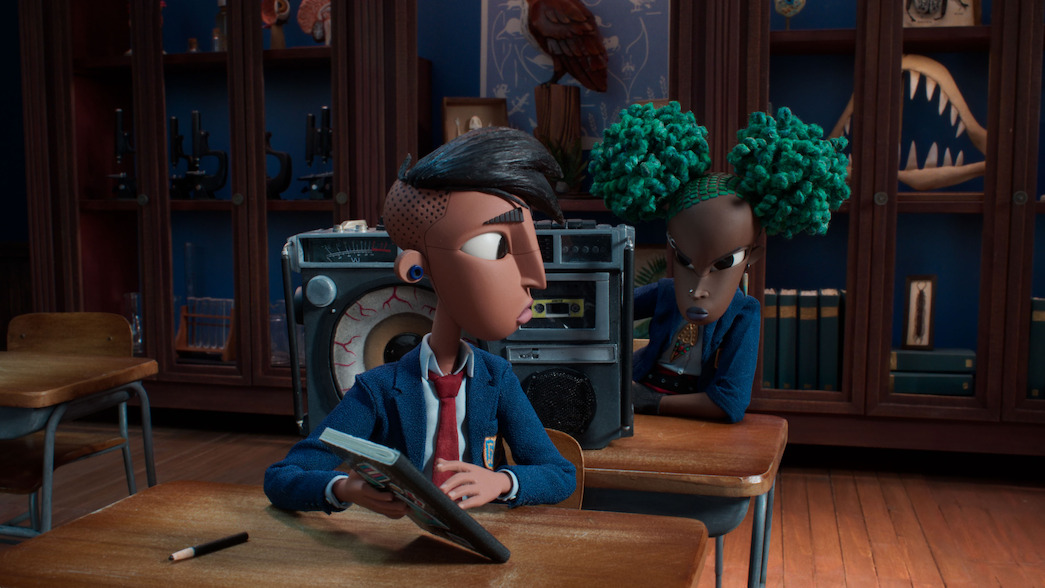 On a thundery night, as Kat (Lyric Ross) returns from a beer festival with her parents, tragedy strikes as Kat screams in shock at the sight of a two-headed worm protruding from her candied apple. Her father turns, losing control of the wheel and veering their car off the Rust Bank bridge. Years later, we see only Kat survived, now a juvenile delinquent. Due to a redemption program, she's transferred to a school in her old hometown where she has a dream wherein two demons called Wendell (Keegan-Michael Key) and Wild (Jordan Peele) convince her to bring her parents back, but as an unforeseen consequence by Kat, all former inhabitants of the now desolate town are also resurrected.

The unfortunate passing of her parents leaves Ross' Kat feeling guilty, her once prosperous hometown ruined by corporate greed and evil intentions. Below the surface lies a hellscape ruled by Rhames' Buffalo Belzer, siring many children to serve his whims and manage his domain. There's meaning within Henry Selick's most recent stop-motion picture, a craft less popular due to the rise of CGI in cinema. Ashamedly I'd admit my knowledge of the legendary animator stretches thin, as the art-form usually isn't appealing to me, and the same was the case when I knew ''Wendell & Wild'' was up for a review. So, I sat down and confessed I was wrong.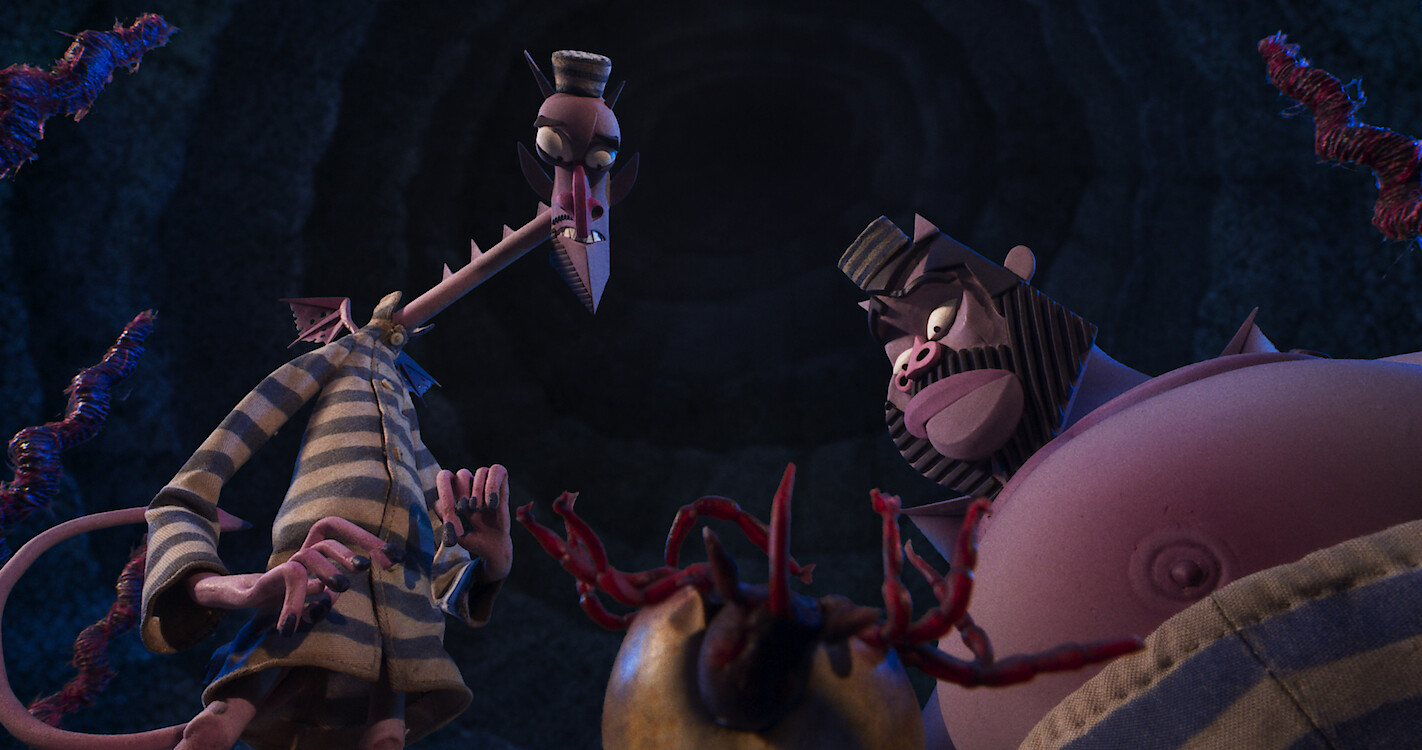 With stop-motion that appears smooth as butter, detailed puppets with immense texture and endearing mechanical marks, the craftsmanship is apparent. Themes of punk rock further support these visual aspects, and thus it's not surprising that the soundtrack fully uses these themes in an Afro-Punk repertoire that blends the worlds of music and animation. As adults will delight in appearances by comedic duo Key and Peele and their instantly recognisable puppets alongside the aforementioned craftsmanship in creating the feature — kids might have another experience. It's a guarantee that both an older and younger generation will watch with glee, but it can also serve as nightmare fuel, lasting traumas for them to endure into adulthood.

In a world where most fantasy adventures use CGI, the stop-motion animation in ''Wendell & Wild'' isn't just a lovely diversion, but it presents a non-PG environment too. That doesn't mean it isn't suitable for children, but it's not as censored as Disney, removing things such as alcohol.

If there are any criticisms, it'd be a narrative that can feel rushed. With the wide-range of characters, backstories remain unanswered, leaving these supporting puppets undervalued in the long-run. Too much to tell with too little time, yet there's always the chance of a sequel, according to Selick himself, should ''Wendell & Wild'' be a commercial success. And in this case, I'd gladly see it.
---
Verdict
Wildly entertaining!
8,5